On today's edition of NFC East Intel we look at DeMarco Murray wanting more action with the Eagles, the Giants' hopes for a Jason Pierre-Paul return and the Cowboys getting back two defensive players.*
---
Headline:Despite Dreadful Debut, Eagles Sticking With Kicker Caleb Sturgis
According to CSNPhilly.com, Eagles head coach Chip Kelly is giving Sturgis a vote of approval despite missing a 33-yard field goal attempt and extra point attempt in their 23-20 loss to the Redskins.
What this means for the Redskins:Sturgis was released by the Miami Dolphins before the start of the regular season after two seasons with the team.
In search of a new kicker after Cody Parkey was placed on Injured Reserve with a groin injury, Sturgis was among the kickers that tried out for the Eagles (recently-released Redskin Kai Forbath was among the group trying to catch on with the team).
While the initial weather forecasts for the game had hurricane-like rains and winds, there was no precipitation on Sunday.
Sturgis still struggled while Redskins kicker Dustin Hopkins remained perfect on the season, converting on all three of his field goal attempts.
Yes, the leash on kickers can be short. But for now, Sturgis will see another game in midnight green.
"We're going to stay with Caleb," Kelly said at his Monday press conference. "Looked at what's available out there."
Headline:DeMarco Murray Would Like To See An Increased Workload
After receiving just 10 touches against the Redskins on Sunday, Murray said that he doesn't think he's getting the ball enough.
What this means for the Redskins:Well this certainly wasn't what the Eagles had in mind when they made a free agent splash to acquire the former Dallas Cowboys running back.
Through the first two games – the second of which came against his former team – Murray got off to a historically woeful start, mustering just 11 yards on 21 carries.
His 0.5 yards per carry through the first two games was the fewest by any running back with that amount of carries over the last 55 years.
After being inactive against the Jets due to a hamstring injury suffering during one of the Eagles' practices leading up to the game, Murray returned to the field on Sunday against the Redskins.
While his first carry of the game went for 30 yards – by far his longest carry of the 2015 season – his next seven carries went for just six yards.
With a grand total of eight carries and two receptions on the day, Murray clearly isn't happy about where he is a quarter of the way through the season.
"Do I think I'm touching the ball enough? No, I'm not. I don't think I am," Murray said via Philly.com. "It's how the plays are being called . . .I knew what I was coming in here to do. I knew that I was going to be the guy."
---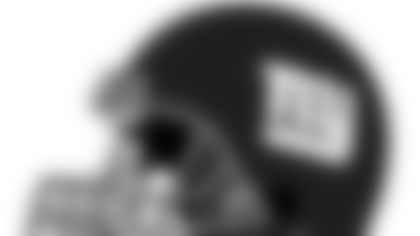 Headline:Giants Tight End Daniel Fells Out For the Season, Dealing With MRSA
Already dealing with an ankle injury, Fells was diagnosed with MRSA, staph infection that can be very difficult to deal with.
What this means for the Redskins:According to NJ.com, Fells, who has been placed on Injured Reserve, spent last weekend in the hospital as he underwent multiple procedures to cure the infection.
Fells, an eight-year veteran out of the University of California-Davis, was in his second season with the Giants after stints with the Atlanta Falcons, St. Louis Rams, Denver Broncos and New England Patriots.
He was one of New York's backup tight ends behind Larry Donnell, recorded six receptions for 60 yards in the first two games of the season.
While there's no indication that a move is coming, the Giants did work out former Redskins tight end Chris Cooley at their practice facility last week.
Cooley, of course, was a two-time Pro Bowler during his days as a player. He is ninth all-time in franchise history in receiving yards with 4,711 and in receiving touchdowns with 33.
Headline: Giants Hope To Have Jason Pierre-Paul Back For Stretch Run
Newsday.com's Bob Glauber is reporting that the Giants believe Pierre-Paul could be back for the final four games or so. The South Florida product has not appeared in any games this season after a fireworks accident on July 4 severely injured his hand.
What this means for the Redskins:When healthy, Pierre-Paul is one of the most feared pass rushers in the NFL, as the two-time Pro Bowler has recorded 42 sacks through his first five seasons.
Statistically, Pierre-Paul had one of his best seasons in 2014, as he tallied 77 tackles to go along with 12.5 sacks, six passes defensed and three fumbles forced.
Pierre-Paul is the Giants' designated franchise tagged player, but he has until Nov. 17 to sign his contract.
Without the 6-foot-5, 278 pounder, New York has just five total sacks – second fewest in the NFL through four games.
--- Headline:Lance Dunbar Out For The Year With Torn ACL, MCL
The Cowboys running back suffered a season-ending injury on the opening kickoff of the second half of Dallas' overtime loss to the New Orleans Saints on Sunday.
What this means for the Redskins: Dallas' running back by committee will now have a different look moving forward without Dunbar.
The North Texas product was off to his best start as a professional, as the former backup was a relied upon pass-catching threat for the Cowboys, recording a career-high 21 receptions for 217 yards in just four games.
Dunbar recorded a season-high 54 rushing yards against the Saints, 45 of which came on the Cowboys' first drive of the game that ended with a field goal.
Without Dunbar, the team may rely on the recently acquired Christine Michael, who made his team debut on Sunday but recorded one carry for negative yardage.
Headline:Greg Hardy, Rolando McClain Return From Suspensions
After serving four-game suspensions for separate situations, Hardy and McClain return to a Dallas defense that has given up 65 points the last two games. In corresponding moves, the Cowboys released waived Ken Bishop and Keith Smith.
What this means for the Redskins: Even if Hardy had served his originally slated 10-game suspension, the Redskins were going to see him as they do not play him until Weeks 13 and 17.
For now, though, Hardy and McClain return to a Dallas defense that faces the undefeated New England Patriots this Sunday.
Hardy, of course, played in just one game last season due to an off-field incident. In his two previous full seasons, though, the Mississippi product recorded 26 sacks in 31 games.
He was signed by the Cowboys on March 18.
McClain, meanwhile, was a surprise contributor for the Cowboys last season after announcing his retirement from the NFL in 2013.
In 13 games last season, the Alabama product amassed 81 tackles with three passes defensed, two interceptions, a fumble forced and a sack.