On today's edition of NFC East Intel we look at the Eagles losing Sam Bradford to injury, the Giants' wide receiver shuffle and Tony Romo's return for the Cowboys.
---
Headline:Eagles Likely Without Sam Bradford For Their Game Against The Buccaneers
Per the NFL Network's Ian Rapoport, Eagles quarterback Sam Bradford will not be able to play this weekend or during their Thanksgiving Day game with both a separated shoulder and a concussion.
What this means for the Redskins:This has been the issue for Bradford all along. The former No. 1-overall pick simply cannot stay healthy.
In fact, if he does miss time this week or next, it will mark the fourth time in his six NFL seasons that Bradford couldn't play in all 16 regular season games.
Bradford suffered the shoulder injury during the third quarter of the Eagles' 20-19 loss to the Dolphins, dropping their record to 4-5.
At the time of his departure with the Eagles leading by three, Bradford was 19-for-25 for 236 yards and a touchdown.
Mark Sanchez entered the game in relief, connecting on 14 of his pass attempts for 156 yards, but threw a costly interception in the red zone late in the game.
Sanchez started eight games for the Eagles last season, compiling a 4-4 record. The fourth loss, which came at the hands of the Redskins at FedExField, removed Philadelphia from playoff contention.
Headline:Special Teams Woes Cost The Eagles
With a chance to move back up to first place, the Eagles squandered an opportunity with a one-point loss to the Dolphins. Two special teams gaffes cost them.
What this means for the Redskins:For all the Eagles have done right on special teams over the last few seasons, they had two costly mistakes against the Dolphins.
Kicker Caleb Sturgis missed a 32-yard field goal at the start of the second quarter with the Eagles up 16-3. The Dolphins would respond with a field goal make to cut the deficit to 10.
Then on their very next drive, which saw the offense stall out on a 3rd and 14, punter Donnie Jones had his kick blocked.
Starting at the Philadelphia 12-yard line, Miami would score a touchdown just two plays later.
Eagles head coach Chip Kelly said long snapper Jon Dorenbos was at fault on both blunders.
"I'll have to see the tape to see specifically what, but it looked like it was a low snap,'' Kelly said of the field goal attempt via NJ.com.
Kelly added the blocked punt "looked like another snap issue."
"Any time you have a block, we can't have that," Kelly said. "Those are momentum-changing plays in a game and that's our second blocked punt of the year. We've got to get that straightened out because we're not going to win when we're doing things like that."
---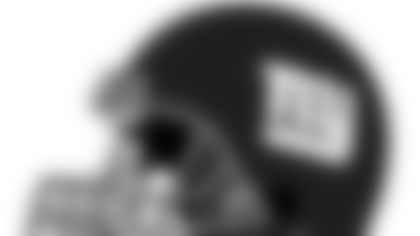 Headline:Giants Signing Hakeem Nicks After Victor Cruz Announces Season-Ending Surgery
It's been a busy 24 hours for the Giants' wide receivers group, as Victor Cruz announced he is having season-ending calf surgery while The New York Daily News is reporting that Hakeem Nicks is re-joining the team.
What this means for the Redskins:Let's start with Cruz, who said on Monday via Bleacher Report's "Uninterrupted" that he is having season-ending calf surgery.
It's a disappointing end Cruz's comeback tour from a torn patellar tendon that he suffered last season, as he did not appear in a single game this year.
It also means that the Giants will once again not have their expected trio of Cruz, Odell Beckham Jr. and Ruben Randle.
Cruz, of course, was one of the best wide receivers in the NFL from 2011-13, as he amassed more than 3,000 receiving yards and 23 touchdowns.
But with now back-to-back season-ending injuries, it will be interesting to see where the 29-year old goes from here.
Nicks, meanwhile, has finally found a home after being released by the Titans after training camp.
The University of North Carolina product was drafted by the Giants and spent his first five seasons in New York before signing with the Colts last year.
During his most recent season (2013) with the Giants, Nicks started 15 games and hauled in 56 receptions for 896 yards but failed to score.
Headline:Prince Amukamara Says He'll Be Ready For The Giants Next Game Against The Redskins
Missing the Giants' last few games with a slightly torn pectoral muscle, Amukamara said that if it were up to him, "I'm 100 percent playing" against the Redskins in their first game after the Bye Week.
What this means for the Redskins:Amukamara has not appeared in the Giants' last five games after suffering the chest injury.
But the University of Nebraska product says that following New York's Bye Week, he will return to action for the Giants' Week 12 game with the Redskins at FedExField.
"I should 100 percent be playing," Amukamara said via NJ.com. "If there was a game next week, I would 100 percent be playing."
Through five games this season, Amukamara has 32 tackles with an interception, which he nabbed from Kirk Cousins.
--- Headline:Cowboys Release Brandon Weeden, Confident In Tony Romo's Health Status
The Dallas Cowboys announced on Tuesday that they have released Brandon Weeden with Tony Romo returning to the active roster.
What this means for the Redskins: Weeden ends his two-year stint with the Cowboys by appearing in nine games with four starts.
In those four starts, the Cowboys did not win a game.
Weeden was perfect against the Eagles Week 2 when he replaced Romo, who suffered a fractured collarbone. But nothing went right for the 2012 first-round pick after that, as he was benched for Matt Cassel as he found the end zone just once in his three starts.
Romo, meanwhile, is on track to be fully cleared in time for the Cowboys' Sunday tilt with the Dolphins.
The 13-year veteran out of Eastern Illinois returns at a time where the Cowboys have not won a game without him in the lineup.
Before exiting the Eagles game, Romo started the 2015 season by completing 75 percent of his passes for 551 yards and three touchdowns to two interceptions.
Headline:Cowboys Release Christine Michael From The Roster
What this means for the Redskins: And yet another move for the Cowboys at the running back position, as Michael has been released just two months after Dallas traded for him from the Seahawks.
Michael was an intriguing prospect across the league, but sitting behind Marshawn Lynch on the depth chart, he never really got a chance in Seattle.
With Dallas' running back corps not featuring a headliner, many thought Michael could emerge and take that role.
He never did, as he recorded just 51 yards on 15 carries in five games.
Michael joins Joseph Randle on the free agent market, while Lance Dunbar was lost for the season with injury.
Darren McFadden, Rod Smith and former Redskins practice squad member Trey Williams are currently Dallas' three active running backs.