On today's edition of NFC East Intel we look at the Eagles' quarterback situation, Hakeem Nicks' impact for the Giants and the Cowboys' current confidence with Tony Romo.
---
Headline:Sam Bradford Cleared To Practice, But Status For Thursday Unclear
Per ESPN.com's Phil Sheridan, Bradford, who missed last week's game against the Buccaneers with both a concussion and a separated shoulder, remains uncertain for Thursday's game against the Lions.
What this means for the Redskins:The Eagles may want Bradford back in the lineup right now, especially after what happened last Sunday with Mark Sanchez under center, but it may not be a possibility this week, especially with such a short turnaround time.
Not only are the Eagles (4-6) playing on Thursday, but it's at a special 12 noon kickoff time.
Bradford practiced on Tuesday, albeit in limited action.
Sanchez took the reins last Sunday against the Buccaneers, and it did not go well.
The former first-round pick could not go toe-for-toe with his rookie counterpart – Buccaneers quarterback Jameis Winston who became the first rookie quarterback since 1934 to throw five touchdowns to zero interceptions – as he threw three interceptions in a 45-17 loss.
The Eagles are currently tied with the Redskins for second place in the NFC East, but, of course, lost in Washington earlier this year.
Headline:Ryan Mathews Likely Out Against The Lions
What this means for the Redskins:It appears the Eagles will once again be without one of the three heads of their rushing attack, as Mathews has yet to be cleared two days before Philadelphia's Thanksgiving tilt with the Lions.
The Eagles, who have gotten their run game back on track in recent weeks after being absolutely abysmal to start the year, relied on Kenjon Barner in Mathew's place.
The second-year Oregon product tallied 37 yards on seven carries.  
Mathews, at times, has looked like the best running back on the Eagles' roster.
He has rushed for 65 yards at least four times this season and is currently averaging nearly six yards per rush on his 75 carries this season.
Regardless of if Mathews can go or not, the Eagles are facing a Lions defense that ranks 24th in the NFL in run defense, giving up 116.7 rushing yards per game.
---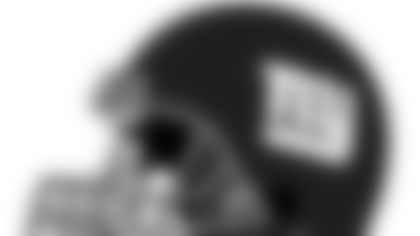 Headline: Hakeem Nicks Thinks He Can Help The Giants Down The Stretch
Signed last week by the Giants after Victor Cruz's announcement that he will miss the remainder of the season, Nicks thinks he can add to a passing attack that boasts Odell Beckham Jr. and Rueben Randle
What this means for the Redskins:Well, the Cruz-Beckham-Randle trio was once again put on hold, as Cruz announced that for the second-straight year his season will end on Injured Reserve.
So, with a void at the wide receiver position, the Giants turned to a familiar face in Nicks, a player New York took in the first round of the 2009 NFL Draft.
"Hakeem was the best player out there for right now, for the circumstances," Giants head coach Tom Coughlin said via ESPN.com. "Matter of fact, he was someone we figured was in the sights of other clubs. Certainly, he's been a Giant before. It's a different system, but we know the player, we know the young man, and quite frankly, he was, in our opinion, the best player out there."
Nicks recorded back-to-back 1,000-yard seasons in 2010-2011, but saw his numbers steadily decline the next two seasons.
In 2013, the University of North Carolina product hauled in 56 balls but didn't get a touchdown.
The Giants had their Bye Week this past week, so it gave Nicks a head start on getting back into the Giants' way of things after time
"Whatever they need me to do, I'm sure they'll sprinkle me in and get me acclimated," Nicks said. "But whatever the coaches need me to do, whatever they need me to be, that's what I'll be."
Headline:Prince Amukamara Returns For Clash With The Redskins
With an extra week to recover from a slightly torn pectoral muscle, Amukamara returns to a Giants secondary that will need him down the stretch.
What this means for the Redskins:Amukamara did not play in the Giants' last five games after suffering the chest injury.
But after feeling healthier, Amukamara is ready to make his return at FedExField in a matchup that will determine the NFC East leader through Week 12.
Through five games this season, Amukamara has 32 tackles with an interception, which he recorded off Kirk Cousins in Week 3.
The Giants badly need Amukamara, one of their top cornerbacks, if they want to have any chance at turning around their pass defense.
Both Jason Pierre-Paul and Tom Coughlin said that Amukamara adds "a lot" to the Giants defense.
Not only are the Giants' the only team in the NFL to give up, on average, more than 300 passing yards per game, but they give up, on average, more than 16 yards through the air than any other team in the NFL.
--- Headline:With Tony Romo Back, Cowboys Confident In Their Chances In The NFC East
While the records aren't where any of the four teams want them to be through 10 games played, the NFC East looks like it could be a four-horse race down the stretch. With their starting quarterback back, the Cowboys like their chances.
What this means for the Redskins: For the first time since Romo went down with a broken collarbone in the second week of the season, the Cowboys won a game last Sunday.
While it probably isn't all because of him, there's no deny Romo's importance for the Cowboys anymore.
They're 3-0 with him in the lineup and 0-7 without.
The Cowboys sit just two games back of the NFC East-leading Giants in the standings.
After hosting the Panthers on Thanksgiving, the Cowboys play here at FedExField on Dec. 7 for Monday Night Football before games against the Packers, Jets and Bills.
Despite the tough road ahead, the Cowboys are a confident bunch right now.
"We've got a lot of really good guys on our football team and our football character is outstanding," Cowboys head coach Jason Garrett said via ESPN.com. "A tremendous work ethic, tremendous competitive spirit, and I think we've demonstrated that over the last couple of months."
Headline:Morris Claiborne 'Probably Out' For Thanksgiving Game
Cowboys owner Jerry Jones, through the team's official website, said that Claiborne is more than likely not going to play against the Panthers as he deals with a hamstring injury.
What this means for the Redskins: On the short week, Claiborne did not participate in the Cowboys' Monday walkthrough.
"Obviously, it's a negative for him not to be there, but those hamstrings are just kind of an evaluate-as-you-go – so that's why you don't just say he's out," Jones said. "On the other hand, you've probably got to be conservative with a hamstring. We've got a lot of football left to play, we hope."
Claiborne – the sixth-overall pick in the 2012 NFL Draft – has 29 tackles on the season along with six passes defensed.
He has yet to record an interception, though.
If he can't go, the Cowboys will rely on Byron Jones, their 2015 first-round pick.
Jones has appeared in all 10 of Dallas' games this season with five starts. He has 36 tackles and six passes defensed.