On today's edition of NFC East Intel we look at the Eagles' linebackers, Jason Pierre-Paul's potential season debut for the Giants and the Cowboys releasing Joseph Randle.*
---
Headline:Kiko Alonso Believes That He'll Make His Return On Sunday.
Alonso has been out since the Eagles' Week 2 loss to the with a knee injury, but the linebacker went through a full practice on Tuesday and is confident he'll suit up for action this weekend per NJ.com.
What this means for the Redskins:Alonso was expected to be a steadying presence and leader for the Eagles' defense this season.
That's why they pulled the trigger on a player-for-player trade with the Buffalo Bills that saw longtime running back LeSean McCoy leave town.
But after missing all of the 2014 season, Alonso, an Oregon product, has missed the Eagles' last five games.
"It felt good, I feel good,'' Alonso said after Tuesday's practice. "I'll do more the rest of the week.''
The Eagles' defense is currently middle of the pack in total defense, ranking 17th in average yards allowed at 360.4 per game, so Alonso could provide a boost in the middle.
In his two appearances, Alonso tallied seven tackles and an acrobatic interception in the end zone against the Atlanta Falcons.
Headline:Eagles Need More From Connor Barwin
After recording 14.5 sacks last season, pacing the Eagles' pass rush, Barwin has just two sacks through seven games this season.
What this means for the Redskins:The Eagles as a whole this season, like the Redskins, have struggled to finish in their pass rush, as they have just 15 sacks.
Fletcher Cox has five sacks on the season, already a career-high, but no one else, Barwin included, has more than two.
While Barwin isn't tallying sacks at the same pace this season, if he continues on his current trend, he'll have more quarterback pressures this season (406) than last season (376).
NJ.com's Eliot Shorr-Parks says that while the burden to increase the Eagles' sacks shouldn't fall completely on Barwin's shoulders, he "is supposed to be a Pro Bowl player at arguably the most important position in a 3-4 defense. Getting a pass rush from your outside linebackers is absolutely key in a 3-4 defense, and Barwin isn't getting the job done, despite have the talent to do so.
---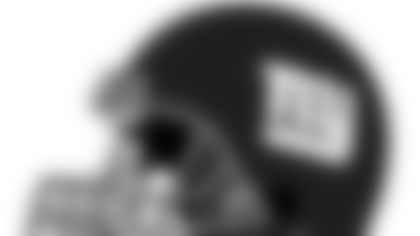 Headline:Could Jason Pierre-Paul Make His Season Debut On Sunday?
ESPN's Dan Graziano is reporting that Giants head coach Tom Coughlin is leaving open the possibility that Pierre-Paul could make his season debut Sunday against the Tampa Bay Buccaneers.
What this means for the Redskins:The Giants and Pierre-Paul finally agreed to contract terms last week.
As the South Florida product eases his way back into action after a hand injury suffered on July 4 resulted in the loss of a finger and damage to others, the Giants aren't ruling him out.
"We'll increase everything [this week]," Coughlin said via ESPN.com. "We'll increase the number of snaps. We've had a couple of sessions with him in pads when others were not on the field. We'll have two good practices with him. We'll push the envelope with him to test the conditioning. Just the advancement of the player and the continuation of developing his conditioning in the uniform. And then the ability to deliver a blow, to accept a blow, to have his hand placement be exactly where it has to be. And then of course the opportunity to regain his timing as he becomes a threat in the passing game."
Pierre-Paul has been one of the more feared pass rushers in the league during the course of his career, and could make the difference for a defense that's been struggling as of late.
They gave up 52 points to the New Orleans Saints last week and currently rank dead last in the league in passing defense, allowing more than 315 yards in the air per game.
Headline:Also Dealing With Injury, Prince Amukamara Could Return This Weekend
Amukamara has missed the Giants' last three games with a partially torn pectoral muscle, but MRI results were encouraging this week, meaning he could return against the Buccaneers.
What this means for the Redskins:As just mentioned, things have not been pretty for the Giants' defense in recent weeks, but the return of Amukamara could make a difference.
Amukamara, a Nebraska product, has started the last 30 games in which he's appeared and had played in the team's first five contests this season.
He's recorded 32 tackles with seven passes defensed, an interception and a forced fumble.
The Giants are 1-2 without him in the lineup.
--- Headline:Joseph Randle Has Been Released After Increased Role
Randle started the team's first six games this season, but after being inactive last week due to a "personal issue," the Cowboys parted ways with him on Tuesday.
What this means for the Redskins: The Cowboys' running back carousel just keeps on turning.
Starting the season with Darren McFadden, Lance Dunbar and Randle, they now turn to McFadden and Christine Michael for now.
Dunbar was playing a role similar to what Chris Thompson does in Washington, recording 21 receptions in four games, before going down with a season-ending injury against the Saints in Week 4.
Randle, meanwhile, was averaging more than four yards per carry while collecting 315 yards and four touchdowns.
McFadden started last week's game against the Seattle Seahawks, as he recorded 64 yards on 20 carries.
Michael was acquired by the Cowboys from the Seahawks on Sept. 6 in a trade. In four games this season, the Texas A&M product has just 12 carries for 43 yards.
Update: NFL Network's Ian Rapoport reports that the Cowboys have signed Trey Williams off of the Redskins' practice squad to replace Randle's roster spot. 
A college free agent out of Texas A&M, Williams has spent the whole season up to this point on the practice squad. He appeared in all four preseason games this year, tallying 31 carries for 127 yards and a touchdown.