On today's edition of NFC East Intel we look at DeMarco Murray's role in Philadelphia, Odell Beckham Jr.'s historic pace and Dallas continuing to play Dez Bryant.
---
Headline:DeMarco Murray Meets With Chip Kelly Over Role
NJ.com's Matt Lombardo – citing multiple reports – writes that Murray was provided "no assurance" about his current role in the Eagles' offense.
What this means for the Redskins:Despite the Eagles' back-to-back wins over the Patriots and Bills the last two weeks, Murray, the team's prized offseason acquisition, hasn't been much of a factor.
During the Eagles' 35-28 victory over the Patriots, Murray ran it just eight times for 24 yards while Darren Sproles carried the ball 15 times for 66 yards and Kenjon Barner tallied nine rushes for 39 yards.
Before the Eagles' 23-20 victory over the Bills on Sunday, a report surfaced that Murray, who was the league's top running back last season, was the team's fourth running back now as Philadelphia is taking on a committee type of situation at the position.
Murray would rush for just 34 yards on 11 carries while Sproles would gain 41 yards and Ryan Mathews – returning from a concussion – got 38 yards on 13 carries.
Headline:Sam Bradford Continues String Of Strong Performances
While Bradford struggled to start his Eagles career, the 2010 NFL Draft No. 1 pick has gone 6-2 in his last eight games.
What this means for the Redskins:Did the Eagles get "lucky" with their acquisition of Bradford?
That was the question posed by NJ.com's Mark Eckel this morning as he looks at Bradford's recent play.
Traded to Philadelphia in the offseason for Nick Foles, Bradford has won six of the last eight games in which he's appeared (he missed back-to-back games in Weeks 11 and 12 – both Eagles loses).
After starting the season by throwing nine touchdowns to 10 interceptions in his first seven games, Bradford has connected with his weapons for five touchdowns to just one interception over his last four games.
This week, Bradford and Co. face one of the league's stronger pass defenses in the Cardinals.
While they rank 12th in passing yards given up per game (234.7) they have 16 interceptions – tied for third most in the NFL this season.
---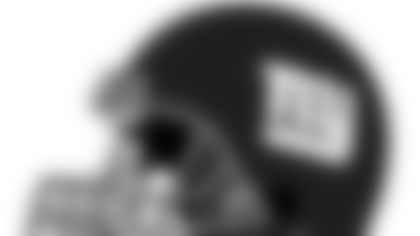 Headline:With Second Season Not Even Complete, Odell Beckham Jr. Is Setting Records
After his two-touchdown performance against the Dolphins on Monday night, Beckham Jr. now has the most catches through 25 games of any player in NFL history.
What this means for the Redskins:Yes, the NFL is virtually all about the passing game now, but there's no denying that Beckham Jr. is a special talent.
That's more than Jerry Rice, Randy Moss and other legends of the game.
Along with the 176 receptions, Beckham Jr. has 2,625 yards and 24 touchdowns.
The LSU product has been red-hot in recent weeks, as he has recorded at least 100 yards in the last six games and has eight touchdowns during that span.
This week, Beckham Jr. will go 1-on-1 with Panthers cornerback Josh Norman, who has arguably been the top cornerback in the league this season.
Headline:Eli Manning Delivers On Monday Night Football* *
In a must-win game for New York, Manning connected on 27-of-31 passes for 337 yards with four touchdowns to no interceptions and a quarterback rating of 151.5 against Miami on Monday Night Football.
What this means for the Redskins:Streaky Eli is back.
Throughout the night, Manning had his way with a solid Miami defense, tossing a pair of touchdown passes to Beckham Jr. while also connecting with Rueben Randle and Will Tye for scores.
If the Giants want to remain alive in the NFC East over the final three weeks, they'll certainly need Manning to go on one of his runs.
Through 13 games this season, the 2004 No. 1 overall-pick has passed for 3,655 yards with 28 touchdowns to 10 interceptions.
--- Headline:Jerry Jones Says The Cowboys Won't Shut Down Dez Bryant For The Rest Of The Season
Jones told 105.3 The Fan on Tuesday that Dallas goes "balls-out with Dez."
What this means for the Redskins:Jones – the team's owner and general manager – wanted to make it clear that they have no intention of shutting down Bryant with three games left in what is practically a lost season.
While the Cowboys themselves have struggled this season with a 4-9 record, Bryant hasn't been much better as he's dealt with several injuries – including a broken foot – and inconsistencies with different quarterbacks.
In eight games this season, Bryan has caught 27 passes for 351 yards and two touchdowns. That's well off the pace he set a season ago when he caught 88 passes for 1,320 yards and a career-high 16 touchdowns.
But even though Dallas is pretty much all but done in the NFC East race, Jones wants Bryant to remain on the field.
Jones also believes Bryant's down season is due to time missed between contract issues and injuries.