On today's edition of NFC East Intel we look at the Eagles using a drafted cornerback, the Giants' use of Odell Beckham Jr. vs. the Jets and the Cowboys keeping Tony Romo active for now.
---
Headline:Eagles Hopeful Rookie Eric Rowe Can Help Secondary
With Nolan Carroll on season-ending Injured Reserve following a broken ankle suffered on Thanksgiving Day, the Eagles are hoping Rowe can be a long-term solution for their cornerback situation.
What this means for the Redskins:The Eagles lost Carroll to the injury against the Lions last Thursday, and while he was off to one of his best seasons ever – a career-high 57 tackles along with 10 passes defensed, two interceptions and a touchdown – Philadelphia must now rely on their 2015 second-round pick.
Rowe, a Utah product, has appeared in all 11 games this season with 13 tackles and an interception.
During his college career, he moved from safety to cornerback prior to his senior season, tallying 59 tackles with 13 passes defensed and an interception, earning Honorable Mention All-Pac 12 honors.
Having a cornerback who was drafted by the team start and play significantly is actually a rarity in Philadelphia.
According to NJ.com's Mark Eckel, the team has not had a regular cornerback starter drafted by the team since they picked both Sheldon Brown and Lito Sheppard in the 2002 NFL Draft.
Between the two and Rowe, the Eagles drafted 10 cornerbacks, but none panned out the way they had hoped.
Headline:Sam Bradford Returns To Practice
Missing the last two weeks between a concussion and a shoulder injury, Bradford returned to work on Monday in hopes of playing against the Patriots.
What this means for the Redskins:The Eagles have gone through two terrible weeks without Bradford in the lineup, so their hope is that he can provide some sort of jolt for a team who is about to face a New England team that is 10-1 on the season.
It is unknown if he can for sure go against the Patriots (according to ESPN's Adam Schefter he expects to play) but Mark Sanchez hasn't gotten the job done while in the lineup.
He threw an interception in replacement of Bradford in Philadelphia's loss to the Miami Dolphins and then followed it up with three interceptions in a 45-17 loss to the Tampa Bay Buccaneers.
While he threw two interceptions and no touchdowns against the Lions last week, the Eagles offense sputtered in a 45-14 loss and the USC product also lost a fumble.
Bradford hasn't exactly been great this season either, though. In nine games, he has thrown 11 touchdowns to 10 interceptions along with six fumbles, although only one lost.
He has also thrown multiple interceptions on four games this season.
---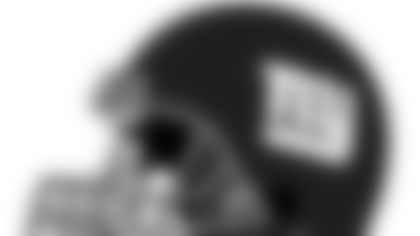 Headline: Giants Sign Former Redskins Offensive Lineman Adam Gettis
The Giants announced on Tuesday that they placed Geoff Schwartz on season-ending Injured Reserve with a broken leg and the signing of Gettis.
What this means for the Redskins:While the Redskins currently hold a tiebreaker over the Giants in the NFC East, this is going to be a battle that goes down to the wire.
And for New York, they're doing so with a player who was on the Redskins' last playoff team, the 2012 squad that won seven in a row to end the season as NFC East champions.
NJ.com's Jordan Raanan had a look at five quick facts about Gettis to include the fact he spent his first two seasons in Washington (no starts) and that at 6-foot-2, 305 pounds, size has been an issue in the past.
"Gettis measured at 6-2, 293 at the NFL Combine in 2012. That's small for an NFL guard, although he's put on considerable weight since and sits easily north of 300 pounds. Despite strong senior season game tape, the weight hurt his draft status," Raanan wrote.
He was signed off the Oakland Raiders' practice squad.
Headline:The Giants Won't Change Their Offense Because Of Darrelle Revis
NYDailyNews.com's Ralph Vacchiano writes that the Giants will still filter their offense through Odell Beckham Jr. despite the fact that Revis will be defending him.
What this means for the Redskins:Beckham Jr. is a special talent. Revis is a special talent.
It will be quite the matchup.
Revis is currently recovering from a concussion suffered Nov. 22 that sidelined him during the New York Jets' 18-point victory over the Miami Dolphins last week. But if he can go, the Giants apparently have no plans of shying away from the six-time Pro Bowler.
"I don't know about their scheme, but I think there's a chance Revis could follow Odell around the field and be matched up with him," Eli Manning said via Vacchiano. "We'll have to see what routes we want him running and we'll put him in a position to win some one-on-one matchups. For me, it's not about Odell vs. Revis, it's about our offense versus the Jets defense, and us moving the ball."
Beckham Jr. has 72 catches for 1,005 yards and nine touchdowns this season while Revis has 30 tackles with five passes defensed and three interceptions on the season.
--- Headline:Cowboys Won't Place Tony Romo On Injured Reserve With Playoff Hopes
What this means for the Redskins: This is a bold move for a team that needs to rattle off quite the winning streak to even have a chance of making the playoffs this season.
Romo – 3-1 as a starter this season – will not play against the Redskins on Monday Night Football, and probably won't for the rest of the season after suffering a broken collarbone in Dallas' Thanksgiving loss to the Carolina Panthers.
For now, they'll keep him as active but he won't dress on gamedays.
In his place once again will be Matt Cassel, who the Cowboys traded for when Romo went down with his first broken collarbone on the season in Week 2 against the Eagles.
Cassel has five touchdowns to five interceptions in five appearances this season. He is 0-4 as a starter.
The team announced on Wednesday afternoon that they signed Kellen Moore, who was a star at Boise State, to the active roster from the practice squad to be Cassel's backup.
Headline:Morris Claiborne Expects To Play Monday Night
Claiborne has missed the last two weeks with a hamstring injury but said he "can't wait" to get back on the field for the Cowboys' Monday Night Football matchup with the Redskins at FedExField.
Claiborne – the sixth-overall pick in the 2012 NFL Draft – has 29 tackles on the season along with six passes defensed.
He has yet to record an interception, though.
Claiborne expects to be limited in practice, at least to start the week, before possibly playing against the Redskins.
"That's definitely how it's going to play out,'' Claiborne said. "I know they're not going to just throw me out there and just expect me to go. They're going to work me into it and I'm ready for it."
Rookie first-round pick Byron Jones has played in place of Claiborne over the last two games, recording five tackles.