On today's edition of NFC East Intel we look at the DeMarco Murray's role in Philadelphia, Odell Beckham Jr. carrying the load for New York and Dallas keeping Tony Romo active for now.
---
Headline:DeMarco Murray Met With Eagles Owner Over Playing Time
What this means for the Redskins:The DeMarco Murray era has not gone very well for either the player or the team.
Coming off a career season in 2014 with the Dallas Cowboys, Murray signed with the Eagles in a move that received mixed reviews.
One on hand, Murray has the talent to be a premiere NFL back. On the other, he simply did not fit Chip Kelly's offensive scheme.
So far through 11 games, Murray is easily having the worst season of his five-year career, as he is averaging just 3.5 yards per carry this season, more than a yard less than his average last season.
He has just 569 yards and four touchdowns as well, and is sharing carries with Ryan Mathews and Darren Sproles.
Last week against the Patriots, the Oklahoma product recorded just 24 yards on eight carries.
In fact, after having 12 100-yard games last season, Murray has just one this season.
It will be interesting to see if his role changes any moving forward, but backup Mathews returned to practice on Tuesday following a concussion that forced him to miss three games.
Mathews is averaging nearly six yards per carry.
Headline:Wondering What The Offense Would Look Like With LeSean McCoy Still Around
Exacerbating the situation surrounding Murray's lack of production right now is the fact that the Eagles will host McCoy and his new team – the Buffalo Bills – this Sunday.
What this means for the Redskins:As painful as it was to watch at times for the Redskins, the DeSean Jackson-LeSean McCoy-Michael Vick years for the Eagles were fruitful, full of highlight reel moments on offense.
After an offseason trade in which the Eagles shipped off McCoy to the Bills in exchange for linebacker Kiko Alonso, those years are long over now, though.
McCoy will make his first NFL appearance as a visitor in Philadelphia on Sunday.
He had back-to-back 1,000-yard seasons in Chip Kelly's first two seasons as head coach and has the most rushing yards in Eagles history with 6,792.
This season, the Pittsburgh product has amassed nearly 800 rushing yards in 10 games.
"Shady's on top of it right now,'' Eagles defensive coordinator Bill Davis said via NJ.com. "He's playing the best you've seen him play. He's peaking right now, like he does a lot of times. I think always in November and December, you've seen him be at his best. It looks like he's in great shape.
---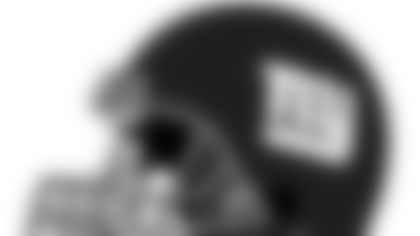 Headline: Being The Giants Lone Receiving Threat Right Now Is Draining For Odell Beckham Jr.
What this means for the Redskins:While injuries and inconsistencies have plagued the rest of the Giants offensive weapons, Beckham Jr. has continued on a torrid pace in his sophomore season, as he's snagged 78 receptions for 1,154 yards and 10 touchdowns.
Despite the fact that the Giants have lost four of their last five, Beckham Jr. has eclipsed 100 yards in all five contests and has caught six touchdown passes.
Rueben Randle – the Giants' No. 2 wide receiver this season – hasn't been nearly as good, as his lone 100-yard game this season came against the Redskins in Week 3, and that only came because of a circus play that resulted in a late 41-yard touchdown reception.
Randle over the last five games hasn't topped 55 yards and has just two touchdown receptions.
Victor Cruz and Larry Donnell, meanwhile, are now both on Injured Reserve.
Headline:Is It Time For A New Head Coach In New York?
What this means for the Redskins:Tom Coughlin is already one of the best coaches in Giants history, but the team has had limited success uover the last four seasons after two Super Bowl victories earlier in his tenure.
In fact, if the Giants – currently 5-7 – don't make the playoffs this season, it will mark the fourth straight year they have missed out.   
This, of course, hasn't been the first time Coughlin's tenure has come into question, but after 12 years in New York, and with a quarterback approaching his 35th birthday in January, it may be the hottest his seat has been yet.
As it stands now, Coughlin has a 101-87 regular season record with the Giants along with an 11-8 playoff record.
--- Headline:Cowboys Could Still Call Upon Tony Romo For Duty
While he is dealing with his second broken collarbone this season, the Cowboys are still holding out on placing Romo on Injured Reserve until Dallas is fully out of playoff contention.
What this means for the Redskins: After their win over the Redskins on Monday night, the Cowboys sit just one game behind Washington, New York and Philadelphia for first place in the NFC East.
So, for now, Romo is an active player who will not dress on gamedays.
"We say whatever it is, eight weeks, there's still season left so we will play that situation out, but we are all behind Matt (Cassel) and what he's going to do for our team," Cowboys coach 
Romo is 3-1 this season as the Cowboys' starter, while Matt Cassel got his first win on the season as Dallas' starting quarterback against the Redskins.
Headline:Dez Bryant Wants To Help Clear Confusion Over Catch Rules
As the NFL is exploring ways to clean up their catch rules, Bryant wants to have some sort of input.
What this means for the Redskins: We're nearly a year removed from Bryan's infamous non-catch ruling in the Cowboys' NFC Divisional Round loss to the Green Bay Packers, and the NFL has since dealt with multiple issues with their current catch rules.
What sometimes looks like a sure-catch is ruled differently as players didn't complete possession all the way through.
"The Competition Committee has looked at that, but I'll go one step further with you: A couple weeks ago, I asked several football personnel, including former GMs, current GMs, current individuals, former players, former officials, to come together and try to see if we can study this and come up with some proposals for the Competition Committee to consider," NFL Commissioner Roger Goodell said last week via ESPN.com. "We want clarity to that. We want to find a better solution if it's out there."
When Bryant learned that they were considering changes, he said his available to talk.