On this week's edition of NFC East Intel, we take a look at the Eagles' quarterback situation, what's next for Jason Pierre-Paul, and what the Cowboys may do with their first-round pick.*
Headline:Nick Foles Still Expects To Be Eagles' Starting Quarterback
Despite missing the second half of the 2014 season with a broken collarbone, Eagles quarterback Nick Foles believes he'll be calling the shots for Philadelphia in 2015. There have been some trade rumors, though, that Foles could be on the way out.
What this means for the Redskins: Foles excelled in Chip Kelly's offense during the 2013 season, throwing for 27 touchdowns to just two interceptions in 13 games. While he wasn't necessarily expected to post numbers similar to those during the 2014 season, he simply didn't look like the same quarterback.
He was on pace to throw for close to the same amount of touchdowns (13 through eight games), but he also had 10 interceptions and, at times, struggled with his accuracy.
If the Eagles do decided to cut ties with Foles, there have been reports that they may try to move up in the NFL Draft and snag Marcus Mariota.
Mariota and Kelly have ties, as the two were together during the 2012 season at the University of Oregon.
---
Headline:Giants Considering Potential Short-Term Solution To Jason Pierre-Paul Situation
Pierre-Paul's rookie contract was officially voided Friday, and there is still some uncertainty as to what the Giants want to do with the former first-round pick. One idea is that they'll place the franchise tag on him, leaving room for a longer negotiation process.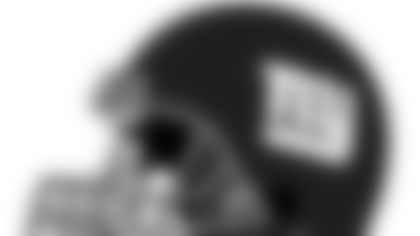 What this means for the Redskins: Pierre-Paul has made quite the impact since landing in New York, as he's accumulated 42 sacks in five seasons. Most recently during the 2014 season, the South Florida product registered 12.5 sacks and 77 tackles.
The Giants' defense has suffered from several subtractions to their pass-rush over the years, as Justin Tuck left for Oakland after the 2013 season and Osi Umenyiora just completed his second season with the Atlanta Falcons.
ESPN's Dan Graziano believes that even though the organization doesn't do it very often, the Giants should place the franchise tag on Pierre-Paul if they cannot come to an agreement on a long-term deal.
On the Giants' current depth chart, college free agent Kerry Wynn is listed behind Pierre-Paul.
In five games the University of Richmond product recorded 17 tackles and 1.5 sacks.
---
Headline:Will The Cowboys Draft A Running Back Early?
While DeMarco Murray is coming off a career year in which he ran for an NFL best 1,845 yards and 13 touchdowns, his current contract is set to expire, and there are questions as to whether or not the Cowboys can keep him. In his latest mock draft, ESPN's Todd McShay has the Cowboys taking Wisconsin running back Melvin Gordon with their first-round pick.
What this means for the Redskins: After years of injured-plagued seasons, Murray finally showed what he's capable of when he plays an entire season.
And that's what is probably going to make him one of the top free agent targets for teams looking to add some punch to their backfields.
In four seasons as Wisconsin, Gordon carried the ball 343 times for 2,587 yards and 29 touchdowns. During his senior season – one in which he was a Heisman Trophy finalist – the 6-foot-1, 207 pound back rushed for 2,587 yards and 29 touchdowns.
McShay believes that one of the reasons Gordon could be a good fit for the Cowboys is that his running style is a lot like Murrary's.
"He runs hard, is a work horse, gets from 0 to 60 in a flash and shows great vision and patience as a runner," he said. "He isn't great in pass protection or as a receiver, but he's getting better."