On today's edition of NFC East Intel we look at the Eagles' quarterbacks, the Giants' interest in Aldon Smith and the return of Sean Lee for the Cowboys.
Headline:Sam Bradford Impressing, Tim Tebow Struggling Early In Training Camp
NJ.com handed out letter grades for the team's four quarterbacks with Bradford receiving an "A" while Tebow got a "B."
What this means for the Redskins:Barring some sort of change to the depth chart, either by impressive play from one of the team's other three quarterbacks or injury, Bradford appears to be a lock as the Eagles' starting quarterback entering the season.
So far in camp, the former first-overall pick has completed 111 of his 144 passes for 11 touchdowns and two interceptions.
During Sunday's practice, Bradford started off the day with five straight completions before two drops. On the last set of 11-on-11 drills of the day, the Oklahoma product went 6-for-6, leading the offense 80 yards for a score.
While Bradford has looked solid at times and has done a good job getting the passing game to score a few touchdowns, Tebow hasn't.
Through the first few days of training camp, Tebow has completed just two touchdowns to one interception on 67 pass attempts.
The former Heisman Trophy winner does, however, also have two rushing touchdowns, something he's very capable of doing.
With Bradford performing well to date and Mark Sanchez in the mix, Tebow may very well be the third quarterback option at best.
Headline:Eagles Still Searching For Starting Right Guard
Philadelphia knows four of the five starting offensive linemen, but it's still trying to find the best fit at right guard. Last week the team used three different players in the starting lineup.
What this means for the Redskins:Right tackle Lane Jones compared the rotation to that of a game of "musical chairs."
Head coach Chip Kelly said it's about finding a fit before the regular season starts.
"It's an ongoing battle," Kelly said per ESPN.com. "If it was today, we would have had one guy just jump out in the first four days of practice and we could set it. We'd love to have it done sooner than later, but we want to make sure it's the right guy and the right fit."
Matt Tobin, John Moffitt and Andrew Gardner have all appeared in the starting lineup during training camp.
Tobin is entering his third season in Philadelphia, having seen action in 13 games last season with seven starts.
Moffitt came to Eagles during the offseason after spending last year with the Broncos and his first two years with the Seahawks.
Gardner, meanwhile, appeared in all 16 regular season games last season with eight starts.
---
Headline:The Giants Have Reported Interest In Aldon Smith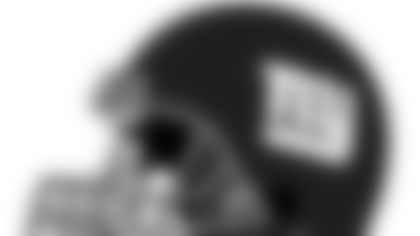 The troubled linebacker was recently released by the 49ers after numerous off-the-field problems. But with 44 sacks in four seasons and the Giants in need of pass rush assistance, they may give Smith a look according to The Sporting News.
What this means for the Redskins:When he's on the field, Smith is among the best pass rushers in the NFL.
During his first two seasons, the Missouri product had 33.5 sacks along with five forced fumbles.
For his career, Smith, a 2012 All-Pro, has also recorded 152 tackles.
The Giants are in need of pash rushers especially with Jason Pierre-Paul still out after suffering a hand injury during a fireworks incident on July 4.
Fellow defensive end Robert Ayers, a 2009 first-round pick by the Broncos, has just 17 career sacks in six seasons while projected starting outside linebackers, according to ESPN.com, J.T. Thomas and Devon Kennard have a combined 4.5 career sacks.
As for Pierre-Paul, Giants head coach Tom Coughlin said he'll return when he is ready.
Headline:Landon Collins Impressing Teammates With Physical Play
What this means for the Redskins:The first pick of the second round of the 2015 NFL Draft, Collins was considered by many to be the best safety prospect.
The Alabama product, who was unanimous All-American and first-team All-SEC last year, has the physicality many like to see out of the safety position, but, just like other rookies, he needs to reel it in sometimes.
"Every time he's around the ball, we always say, 'That's a fine. That's a fine,'" cornerback Prince Amukamara said Friday. "Because so many times, it looks like it could have been a big hit or a big collision. He's definitely a guy who loves to bang and take someone's head off. Can't wait to see him pull the trigger in a game."
While Collins could ultimately end up in the starting lineup right away, he's also got some competition.
Bennett Jackson, Mykkele Thompson, Cooper Taylor, Jeromy Miles and Collins have all worked with the first-team during training camp.
---
Headline:Sean Lee Is Full-Go At Practice What this means for the Redskins: When on the field, Lee is one of the best linebackers in the NFL as he's accumulated 294 tackles with 18 passes defensed and 11 interceptions in 46 career games.
But the 2010 second-round pick has also missed 31 games over the last three seasons due to different injuries.
During the Cowboys' training camp practice on Sunday, Lee played every snap with the first team.
"The only way to get better at football is playing it at a certain intensity level," Lee said via ESPN.com. "That's why I need to be in there and I need to improve. I haven't played football in a long time, so it was a nice first step but I obviously have to continue to improve and stay healthy and get better."
Defensive coordinator Rod Marinelli, who is entering his second season at the position, said Lee is "an All-Pro player at the end of the day."
"So you go out there [with] his resume and what he's done in this league, I mean it's instant credibility for everybody," Marinelli said. "The strength of the calls, all those things, and you know the guy is going to go 100 mph and he's going to make plays."