On this week's edition of NFC East Intel we have a look at the Eagles' preseason opener, the Giants signing Brandon Meriweather and the Cowboys' cornerback situation.
---
Headline:Nelson Agholor Among Standouts In Preseason Opener
The rookie wide receiver turned some heads during the Eagles' preseason opener against the Indianapolis Colts.
What this means for the Redskins:In a rare Sunday afternoon preseason game, the Eagles hosted the Colts in a game that featured several new faces for the Eagles including Agholor, a first-round pick out of USC.
He recorded three receptions for 57 yards, an effort that was highlighted by a 34-yard touchdown on his first catch of the game.
On his touchdown reception, Agholor caught a ball that was almost overthrown, freeing himself from Colts cornerback Greg Toler in the process, and then sprinted into the end zone.
"I'm not the fastest guy in the world," Agholor said via Philly.com. "Some days, guys won't be able to tackle me. On that play, I continued to finish hard and got away."
The Eagles are hoping that Agholor can come along quickly opposite of second-year wide receiver Jordan Matthews.
Matthews, last season, recorded 67 receptions for 872 yards and eight touchdowns.
Headline:Tebow Has Mixed Results In First Preseason Action In Nearly Two Years
In his first game as an Eagle, Tebow went 6-for-12 for 69 yards and ran the ball four times for 15 yards and a touchdown.
What this means for the Redskins:Tebow was the last quarterback to appear for Philadelphia, as Sam Bradford did not play while Mark Sanchez took first-team reps and Matt Barkley came in after.
Eagles head coach Chip Kelly said he liked the way Tebow threw the ball throughout the afternoon.
"I know that's the big concern with everybody coming in, [wondering] has he really changed?" Kelly said via USA Today. "And I think his sequencing is better, and he's got his feet underneath him. When the guys ran the right routes and he had an opportunity to throw the football, I thought he threw the ball really well."
Tebow started well by completing his first three pass attempts, but struggled with his accuracy later in the game.
Along with his rushing touchdown, a seven-yard run out of the shotgun, the Heisman Trophy-winning quarterback was also sacked three times and fumbled once.
The Eagles' next preseason game is against the Ravens this Saturday.
---
Headline:Giants Sign Former Redskins Safety Brandon Meriweather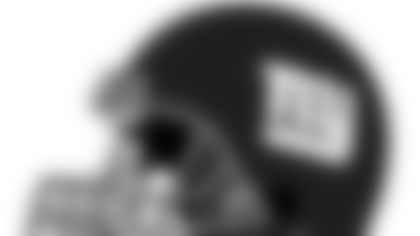 In need of safety help, New York has called on Meriweather, a two-time Pro Bowler who spent his last three seasons with the Redskins.
What this means for the Redskins:When he's on the field, Meriweather still has big-play ability, changing games by forcing turnovers and laying big hits.
Last year against the Dallas Cowboys in a 20-17 overtime victory for the Redskins, for example, he forced two fumbles that stopped two possible scoring drives.
The biggest question for the Miami product, though, is whether or not he can stay on the field.
During his three-year run in Washington, the nine-year veteran missed 24 of a possible 48 regular season games between injuries and suspension.
Meriweather was named to back-to-back Pro Bowls in 2009 and 2010, his last two seasons with the New England Patriots.
For his career, the 5-foot-11, 197 pounder has accumulated 424 tackles with 38 passes defensed, 15 interceptions and six sacks.
The Giants are currently hurting at safety as rookie Landon Collins suffered a sprained MCL and Mykkele Thompson's Achilles injury is season-ending.
Headline: Rueben Randle Dealing With Knee Tendinitis
What this means for the Redskins:If healthy, the Giants have a very talented trio of wide receivers at the top of their depth chart in Odell Beckham Jr., Victor Cruz and Randle.
The three, however, have only appeared in two regular season game together – Weeks 5 and 6 last year.
Beckham Jr. missed the first four games of the 2014 season while Cruz, of course, is recovering from a torn patellar tendon suffered last year.
Randle is coming off his best year statistically as a pro, as he recorded 71 receptions for 938 yards and three touchdowns in 2014.
Head coach Tom Coughlin said Randle struggled during joint practices against the Bengals, but gave it a go in the preseason opener between the two teams.
"His patellar tendinitis had bothered him after a couple of days off his feet," Coughlin said. "He thought he could play. He did not warm up well, and we probably should have shut him down right away, but he played a few snaps. He definitely was not himself, and he was in pain."
The Redskins and Giants first meet Week 3 this season for a Thursday Night Football tilt at MetLife Stadium.
---
Headline:Byron Jones Injures Shoulder At Practice The rookie and fellow cornerback Morris Claiborne collided, but according to The Sporting News, the injury doesn't appear to be serious.
What this means for the Redskins: The Cowboys have had issues with injury to the cornerback position throughout training camp, as Orlando Scandrick is currently out with a knee issue and Brandon Carr broke his hand.
Carr's injury required surgery and he's since been taking mental reps on the sidelines while his teammates go through drills.
Cowboys owner and general manager Jerry Jones said he for informed that the rookie's injury is "not as bad as it could have been."
"It may involve a few days here of special attention, but over the long but short run this coming week, he should be back out here," said Jones to DallasCowboys.com. "I don't know if he'll be back for San Francisco, but we're not talking about out long."
Jones' draft stock skyrocketed during the 2015 NFL Combine, as the Connecticut product set a broad-jump record by leaping more than 12 feet while also recording the highest vertical jump of any cornerback prospect at 44.5 inches.
He's projected to be one of the Cowboys' top four cornerbacks along with Carr, Scandrick and Morris Claiborne.