On today's edition of NFC East Intel we look at the Eagles' potentially potent rushing attack, the Giants' safety situation and whether the Cowboys' can produce on the ground in 2015.
---
Headline:Eagles Running Backs Corps Could Be Best In The League
Like the Redskins, the Eagles may rely on a rushing attack to power their offense.
*What this means for the Redskins: *Leading the way for the Eagles backs is DeMarco Murray, the prized offensive target of free agency.
The former Dallas Cowboy made his debut for the Eagles on Saturday against the Baltimore Ravens, rushing for 17 yards and a touchdown on five carries.
Murray, 27, is coming off a career year in which he rushed for an NFL-high 1,845 yards and 13 touchdowns while also recording 57 receptions for 416 yards.
Ryan Mathews – a fellow free agent acquisition – also recorded a touchdown Saturday against the Ravens and has rushed for 37 yards and a touchdown on five carries.
Behind the two new Eagles are Darren Sproles and Kenjon Barner along with Raheem Mostert and Kevin Monangai.
Sporles, of course, is best known for his versatility out of the backfield, as the 11-year veteran has more receiving yards (3,768) and touchdowns (27) than rushing yards (2,550) and touchdowns (17) in his career.
Barner split the 2014 season between free agency and the Eagles' roster, but has recorded two punt returns for touchdowns in as many games and has made some plays in the run game as well.
"He's making a huge case," said Eagles head coach Chip Kelly to the Philadelphia Inquirer. "You go back-to-back weeks with a punt return for a touchdown. I think he made some good plays in the run game. . . . I think he's putting himself in position. We talked about it last week and he's continuing to do that."
Mostert, meanwhile, has rushed for 87 yards and Monangai 98 yards through two games.
---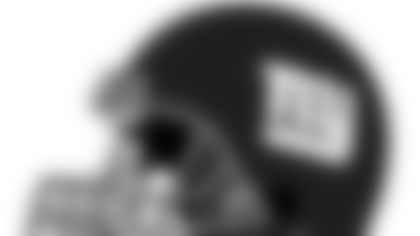 Headline:Giants Lose Two More Safeties To Season-Ending Injuries
The Giants' safety corps once again took a serious hit on Saturday night as safeties Bennett Jackson (torn ACL) and Justin Currie (broken ankle, fibula) both went down with injuries that will keep them out for the entire year
What this means for the Redskins:After Mykkele Thompson went down in the preseason opener against the Cincinnati Bengals, the Giants lost their second and third listed strong safeties on the depth chart.
Jackson – a sixth-round pick in 2014 – was on the team's practice squad last season despite suffering knee and ankle injuries in training camp while signed as a rookie free agent with the Giants in May out of Western Michigan.
The Giants did bring in former Redskin Brandon Meriweather last week, and the two-time Pro Bowler is expected to contribute for the defense this season.
He bumps up the second strong safety spot behind Jeromy Miles.
Miles – a five-year veteran out of the University of Massachusetts – was most recently with the Ravens, as he appeared in all 16 regular season games in 2014 with 28 tackles and an interception.
Rookie Landon Collins was sidelined last week with an MCL injury and did not play in the Giants' preseason game against the Jacksonville Jaguars.
Headline: Ereck Flowers Getting Positive Reviews
The rookie first-round pick has played well as the team's starting right left tackle while Will Beatty recovers from a torn pectoral according to ESPN's Dan Graziano.
What this means for the Redskins:Like the Redskins, the Giants used their first-round pick on offensive line help to add a young and talented player into a unit that is looking to rebound after some struggles last season.
Flowers – the ninth-overall pick in the 2015 NFL Draft – has been working alongside third-year guard Justin Pugh.
"I think he's doing well," said running back Andre Williams. "He's got the right attitude. He's smart. He shows great skills in certain schemes, and for a rookie, I like that he's not easily frustrated."
Flowers himself thought he played better in his second preseason game, admitting to feeling more relaxed during his reps.
"I played with a lot more energy, felt a lot more comfortable," he said per NJ.com. "I think my technique was better. Worked on that a lot during the week."
---
Headline:Top Running Backs Struggle In First Preseason Action What this means for the Redskins: The Cowboys have remained committed to their current cast of running backs following a season in which they relied so heavily on DeMarco Murray, but questions continue to circulate as to whether or not the current running backs are enough to balance Dallas' offense and kept attention off of Dez Bryant.
McFadden has never appeared in a full slate of regular season games across his seven seasons in the NFL and hasn't rushed for 1,000 yards since 2010.
Last season he rushed for 534 yards and two touchdowns on 155 carries.
"For me, I'm just glad to be running around out there with my teammates and fight with them," McFadden said via DallasCowboys.com. "We didn't get the things accomplished that we wanted to accomplish out there. But, we'll have to look at the film, get back and try to correct these things and get better for next week."
Randle and Dunbar, meanwhile, have a combined 185 carries for 831 yards and five touchdowns during their careers.
The Cowboys recently released former Redskins draft pick Lache Seastrunk and signed Michael Hill who was released by Washington just before the start of training camp.