On today's edition of NFC East Intel we look at the Eagles' biggest storylines, Jason Pierre-Paul returning to the Giants and the Cowboys' continued changes at running back.
---
Headline:Sam Bradford's Comeback Among The Five Biggest Headlines In Philly This Season
NJ.com compiled their five biggest headlines for the Eagles this season including the starting quarterback's health and how the secondary will hold up.
What this means for the Redskins:Well, after a lot of talk about the Eagles' offeseason moves, they'll finally officially take the field Monday night against the Atlanta Falcons with a new-look roster.
Headlining the offseason signees were Bradford and reigning rushing leader Demarco Murray, who changed NFC East addresses from Dallas to Philadelphia.
Bradford has flashed potential at times, but the former first-overall pick has also dealt with his fair share of injuries during the early stages of his professional career. He's only appeared in 16 regular season games once in his career and that was in 2012.
Speaking of Murray, the rushing game will be a focal point this season for the Eagles. Sure, the Oklahoma product will get his fair share of carries, but to what extent will they use Ryan Mathews and Darren Sproles for that matter?
The trio will be the driving force of their offense.
On the other side of the ball, how will the secondary hold up after struggling to contain the deep ball last season?
They finished 31st in the NFL last season in passing defense, giving up nearly 265 yards per game.
With Byron Maxwell and Walter Thurmond signed in free agency, and the drafting of Eric Rowe, the Eagles believe they can reverse their fortunes in the area this year.
Headline:Eagles Go Different Route With No. 3 Quarterback, Claim Stephen Morris
The undrafted rookie out of the University of Miami spent the preseason with the Jacksonville Jaguars before being claimed by the Eagles on Sunday.
What this means for the Redskins:The clock struck midnight on Tebow Time Saturday, as the Eagles elected to release Tim Tebow after signing him during the offseason.
It looked as if the Eagles were going to keep him around after trading Matt Barkley on Friday afternoon to the Arizona Cardinals, but that ended up not being the case.
Even if his role was to only be a two-point specialist or short-yard runner, Tebow may be out of NFL opportunities now.
The Redskins saw Morris last Thursday at FedExField, as the rookie went 16-for-25 for 160 yards and a touchdown.
He finished the preseason 23-for-42 for 242 yards and a touchdown while also rushing seven times for 10 yards.
---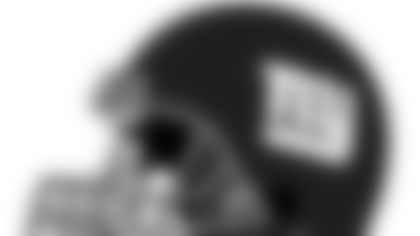 Headline:Jason Pierre-Paul Takes Meets With Giants, Takes Physical
Returning to the team for the first time since suffering a hand injury on July 4, Pierre-Paul took a physical for the Giants and showed his medical records, although the NFL Network's Ian Rapoport is reporting he could be out another month or more.
What this means for the Redskins:The Giants are going to need Pierre-Paul this season if they expect to generate any sort of pass rush.
The South Florida product, who is playing on the franchise tag this season, reportedly had one of his fingers amputated following a fireworks incident on Independence Day. He did not report during training camp and was not active for any of the Giants' preseason games.
According to ESPN.com's Ed Werder, the Giants were sent tape of Pierre-Paul doing position-specific drills along with him lifting weights – a sign he's eager to return.
Pierre-Paul's playing status for this Sunday's matchup with the Cowboys has yet to be determined, but whenever he does return, they expect him to be the leading force in pressuring the quarterback.
In 75 career regular season games, Pierre-Paul has accumulated 42 sacks along with eight forced fumbles.
Headline: Eli Manning Would Like A New Deal Soon
For the first time, Manning has let it known publicly that he'd like to come to an agreement with the Giants on a new contract soon, stating that he is "not a big fan" of negotiating during the season.
What this means for the Redskins:Phillip Rivers came to an agreement on a new contract. Manning wants the same, but he doesn't want to do it while concentrating on in-season work.
"I'm hoping if this thing is gonna get done, it's gonna get done quickly,'' Manning said via The New York Post.
There certainly aren't any grumblings that the two want to part – Manning has been the face of their franchise for more than a decade now – but the quarterback will turn 35 years old on the last day of the regular season.
Manning also said that while comparisons to his 2004 NFL Draft classmates Ben Roethlisberger and Rivers are often made, he doesn't believe their new deals should be parameters for his contract talks.
"I don't compare myself with other quarterbacks by their salary and by their contract," Manning said recently.
For his career, the Ole Miss product has thrown for 39,755 yards along with 259 touchdowns to 185 interceptions.
--- Headline:A 'Long Shot' To Appear in Season Opener, Could Christine Michael Eventually Start In Dallas?
The recently acquired running back joins a cast of running backs that are vying for a role in the Cowboys' offense.
What this means for the Redskins: The Cowboys' run game questions continue.
Yes, Darren McFadden is expected to top Dallas' depth chart at running back, but whether or not he can remain there will be key moving forward.
The former first round pick has rushed for 1,000 yards just once in his career, seeing his 1,157 rushing yards in 2010 drop down to just 499 yards last season.
Joseph Randle and Lance Dunbar, meanwhile, have been nothing more than situational players for the Cowboys over the last few seasons.
That leaves Michael with a chance to climb up the depth chart if he impresses.
He backed up Marshawn Lynch and Robert Turbin last season rushing for 175 yards and a touchdown on 34 carries.
Former teammate Michael Robinson, now part of NFL Media, said Michael "will take the No. 1 job" if given the opportunity to do so.
"He's going to be able to really get to the line, get a clean entry point to the line of scrimmage, and he is explosive," Robinson explained. "... He's never seen some of the holes that this line can provide for him.
Headline:Cowboys Not Expecting Greg Hardy To Be Available For Season Opener
The defensive end is currently appealing a four-game suspension for an alleged domestic violence incident, but the Cowboys are planning for him to not be available this weekend.
What this means for the Redskins: Greg Hardy was the Cowboys' top signing during this year's free agency period after missing 15 games last season due to his off the field situation.
His suspension was originally set at 10 games, but was reduced to just four games in July.
"Our thoughts are right now are we are accepting that he won't be here for four games," Cowboys executive vice president Stephen Jones told 105.3 The Fan via FoxSports.com. "If that were to change for the better, then great. But right now we're making plans as if he's going to be suspended for four games and ready to move forward."
In five seasons in Carolina, Hardy recorded 204 tackles, 34 sacks and 15 passes defensed.
The Cowboys open with two division foes in the Giants and Eagles before facing the Saints and Falcons in Weeks 3 and 4.