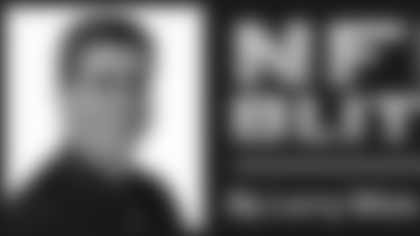 Big-time players make big plays in big games.
They might be shut down for long stretches, given the attention they draw from the opponent. They may seem to have vanished. Then, when the need is greatest, they step up and step out.
That's what sets them apart from others. That's what makes them so valuable.
Every team needs its go-to guys. The running back it can turn to for the tough yard at the goal line. The linebacker who will blow up a play on third and short. The kicker who just doesn't miss with the game at stake.
The New York Giants had such a player. His problem was dependability off the field.
Plaxico Burress will go to jail for shooting himself in the thigh at a New York City nightclub last year. He had already made his relationship with the Giants problematic before his weapon accidentally discharged as he tried to keep it from slipping down his pants, where it had been concealed.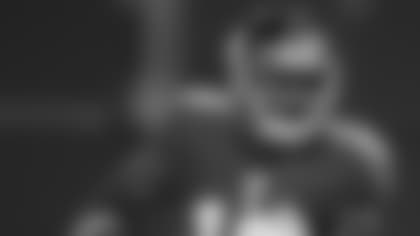 At training camp a year ago he could not practice. Mystery injury? Not really. Bruised contract was the general diagnosis. The Giants eventually came across with a nice, big raise and Burress suited up and played (with a one-game suspension in there for failing to show up for a session with the medical department). Now he's gone, as is Amani Toomer.
The Giants, despite their best efforts, cannot say they've replaced either. Burress spurred their run to the Super Bowl two seasons back and caught the winning touchdown pass in the final minute against the New England Patriots for the most stunning upset since the New York Jets upended the Baltimore Colts in Super Bowl III.
The Giants did not leave themselves with no options here. They knew Burress would be unavailable and did not want him back anyway.
They chose not to re-sign Toomer for a 14th season. They'd stocked up on receivers previously and added two more in the April draft, including first-round pick Hakeem Nicks.
So Nicks and Ramses Barden joined a merry band that included Steve Smith, Domenik Hixon, Sinorice Moss, David Tyree and Mario Manningham. Frightened yet? Only Giants fans feel the fear.
If preseason has showed anything, it is that the Giants, the Washington Redskins' opening day date, can't catch anything. Maybe the flu, but certainly not the football. The football and the hands of these receivers seem to be a very poor match indeed.
"We have to get better in the passing game," quarterback Eli Manning said as the Giants concluded a disappointing 1-3 preseason with a come-from-ahead loss to the New England Patriots. "There are too many mistakes here and there and too many missed opportunities and drops. We have room for improvement and we'll do that."
The Giants dropped two deep balls in losing to the Jets and few of the holdover receivers have been standouts. Manning's timing also seems off. He missed his tight end Kevin Boss open in the end zone in that Jets game, then wasn't timed up with Hixon and Manningham on deep routes.
Nicks could be a starter and seems to have barged into that discussion with his two touchdown catches against the Jets. But he too had an egregious drop in the third quarter.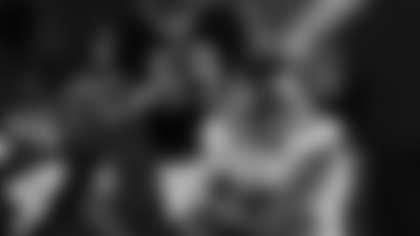 "As a receiver," Nicks said, "you've got to forget and forgive real quick. By the next play, I had forgotten all about it."
Coach Tom Coughlin said Nicks' developing skills and ability to make the tough catch at least get him into the discussion about starters.
"It certainly puts him in a position where he will get prime consideration," Coughlin said. "He certainly has earned the right to be a factor."
Nicks made one catch against New England -- a 64-yard touchdown. Manningham and Moss also played well, with Moss catching two touchdown passes. Nicks sat out the second half with a hip flexor injury that he says is minor. The Giants' passing game looked sharper but the first offense worked against the Pats' second defense and two of the scoring drives were led by backup David Carr.
The air went out of the Giants' balloon last season following the Burress incident. The Giants beat the Redskins 23-7 in the immediate aftermath but then lost three of their next four and got knocked out of the playoffs by the Philadelphia Eagles.
With Burress and Toomer gone, eight of New York's 23 touchdown receptions from last season must be replaced. Smith, Hixon, Moss and Manningham combined for only five.
The Giants won the NFC East last season on the strength of their 11-1 start. It's as if they came into 2008 on the same high their playoff run and Super Bowl win from the previous winter had sparked.
If that trend continues, they'll begin 2009 looking for receivers, and so will Manning, in a season that commences with division games against the Redskins and Dallas Cowboys, that's a dangerous route to run.
Quotable: "Never want to let guys go but it is part of the business. Everyone is going to have to do it this weekend. That is about it. Turn your playbook in." – Miami Dolphins coach Tony Sparano. … "Really, I don't think I'm that far behind." – Offensive tackle Andre Smith, the Cincinnati Bengals' No. 1 pick, after ending his 30-day holdout bu before breaking his left foot. … "It's a good thing it happened. Because now we know what we can look like if we don't take care of our responsibilities. – Arizona Cardinals safety Antrel Rolle following a 44-37 home loss to the Green Bay Packers in the third preseason game. Right-o. The Cards wrapped the preseason with a 19-0 loss to the Denver Broncos.
A cold Bruschi: Could almost see the end for Patriots linebacker Tedy Bruschi coming when Redskins tight end Chris Cooley ran away from him and made a 73-yard catch-and-run last week. Bruschi, 36, simply had run out of speed and reaction time. He announced his retirement Monday, ending a 13-year career that included three Super Bowl championships. No linebacker in club history played in more games than Bruschi's 189. The most memorable thing about him, though, was his return to the game after suffering a mild stroke in 2005. Coach Bill Belichick called Bruschi "a perfect player," which made Bruschi laugh and respond: "That's something you'll never hear during your career."
Odds and ends: The Patriots quickly dumped second-year quarterback Kevin O'Connell after he pitched two interceptions against the Redskins. They continue to try to trade for a backup to Tom Brady. They've eyed A.J. Feeley (Philadelphia) and Todd Collins (Redskins) among veterans. The Eagles may be more inclined to trade a receiver than Feeley. The Detroit Lions claimed O'Connell on waivers. … The Baltimore Ravens keep trying to give kicker Steve Hauschka the job that once belonged to Matt Stover but Hauschka can't seem to handle it. Don't be surprised if the Ravens bring Stover back. … St. Louis Rams quarterback Marc Bulger (broken pinky on his throwing hand) should be OK in time for the regular-season opener. He started throwing this week.
---
Larry Weisman covered professional football for USA TODAY for 25 years and now joins the Redskins Broadcast Network and Redskins.com to bring his unique viewpoint and experience to Redskins fans. Go to Redskins.com for the Redskins Blitz column and NFL Blitz on Friday. Larry also appears on Redskins Nation, airing nightly on Comcast SportsNet, and on ESPN 980 AM radio, both in the Washington, D.C. area.