The fourth quarter has not been kind to the Redskins' offense the last two weeks.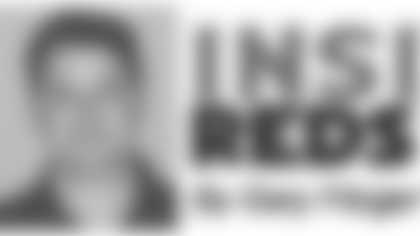 In their last two games, a 17-14 loss to Green Bay and a heart-stopping 21-19 win over the Arizona, the Redskins' offense has had eight fourth-quarter possessions.
On seven of the eight series, the offense could not get a first down. The final stats: 63 total offensive yards, two first downs, three penalties, one turnover and zero points.
In Green Bay, the offense was unable to muster a drive for a game-tying field goal five times in the fourth quarter.
Against the Cardinals on Sunday at FedExField, the offense could not sustain drives to run out the clock.
"We had three downs and out in the fourth quarter, which really hurt us," head coach Joe Gibbs said. "We can't have that. That is not getting done what we want to get done. I know our players feel the same way.
"You put yourself in a real risk if you can't convert there."
Of course, the Redskins won as the Cardinals' last-second field goal sailed wide left. They will take a win any way they can get it. The defense led the way with a strong first-half performance, forcing two turnovers that led to a pair of touchdowns.
"We got a win, and that's all that matters," Santana Moss said. "We can't look at luck. Everything happens for a reason. We don't want to put ourselves in that situation, but it happens."
The Redskins' fourth-quarter woes belie an inconsistency on the offensive side of the ball this season.
The unit, which posted a season-low 160 total yards against the Cardinals, will have to play more cohesively to compete with the undefeated, high-powered New England Patriots this Sunday.
Big plays have been lacking. The offense had only one play longer than 20 yards against the Cardinals.
Certainly, the injuries on the offensive line have something to do with it. Casey Rabach and Todd Wade have been slowed by groin injuries in recent weeks, forcing the Redskins to shuffle around linemen in practice and in games.
Rabach sat out the Cardinals game and was replaced by Mike Pucillo.
Said Pucillo: "You definitely feel there are things we could be better at, especially when closing out the game. We want to go out there, and put destiny in our hand. It's a little frustrating, but still a win's a win in the NFL."
Gibbs disagreed that the injuries on the offensive line has disrupted the rhythm, but he added that "we've gone through a lot there."
"I don't think [injuries] limited us," he said. "But if you're not effective, then obviously you're not making yards. The effort was there, it's just that we couldn't sustain drives."
Jason Campbell was 12-of-18 for 95 yards and one interception in the win over the Cardinals.
Against Detroit three weeks ago, he turned in a career-best performance in a 34-3 victory, earning NFC Offensive Player of the Week honors.
Since then, Campbell and the Redskins' offense have been plagued with inconsistency.
"You take a win any way you can get it," Campbell said. "Offensively, we're still working on some things. We need to improve."
Campbell said that, as Sunday's day developed, it was best to take what the Cardinals' defense gave him.
He cited third-down conversions as one area the offense needs to improve. Against the Cardinals, the Redskins were 4-for-12 on third downs. For the season, they are 32-of-83, a 26 percent clip.
"We'll get more opportunities to make plays," Campbell said. "[The Cardinals] play a lot of Cover 2 deep shell. They tried to do everything they could to prevent us from throwing the ball downfield. So I had to do short check-downs.
"Any time a team plays Cover 2, the thing we think about as an offense is running the football."
The Redskins offensive coaches have stayed committed to the ground game this season, but the team's yards-per-carry average has declined in recent weeks.
Against Arizona, the Redskins averaged just 2.6 yards-per-carry. Clinton Portis finished with 18 carries for 43 yards, although he scored touchdowns on 2- and 1-yard runs.
Portis leads the offense with 406 rushing yards this season, but he has yet to have a 100-yard rushing game.
"I feel like it's coming," Portis said last week. "My body is getting better and it feels like I can do things that I was used to doing."
Portis maintains that he is leaving "a lot of [rushing] yards on the field."
He added: "I feel like I've had opportunities, maybe if I come out of the tackle or keep my tackle or be able to cut and make moves, and then we could put teams away. I think we're establishing the running game.
"The thing is, the two losses we've had, we had the opportunity to put those teams away and we never did. That's when you look to the running game, because if you're up and we go to the running game, we have to come out and produce."
Added Gibbs: "Our guys know we have to do a much better job rushing the football moving forward if we're going to be successful."