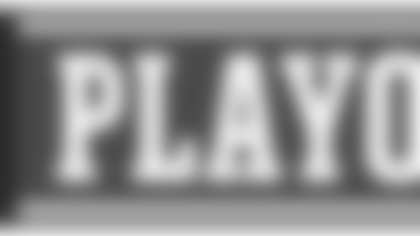 Playoff football and Randall Godfrey seem to go hand-in-hand. He always seems to find a way to show up.
Godfrey has been in the NFL since 1996 and the 2007 Redskins are the fifth playoff team featuring Godfrey. Also on that list are the 1996, 1998 and 1999 Cowboys; the 2000 and 2002 Titans; the 2003 Seahawks; and the 2004 and 2006 Chargers.
When Rocky McIntosh went down in Week 15 with a knee injury, Godfrey stepped up into the starting weak-side linebacker job. All of a sudden, the veteran backup was placed in a prominent role on defense.
He has stepped up, logging 15 tackles the last two games.
Late Sunday afternoon, after the Redskins had stretched their win streak to four by holding the Dallas ground game to just one measly yard, Godfrey was asked about his postseason experience.
"Yes," he said with an emerging smile, "there's a lot of it. Every organization I've ever been with has made it to the playoffs. Personally, I've never been to the big one, though."
He was referring, of course, to the Super Bowl.
Godfrey was with Tennessee in 2002 when the Titans reached the AFC Championship Game, only to lose to the Raiders 41-24.
He was with the Chargers last year when San Diego came up short to New England 24-21 in a Divisional Playoff pairing.
Godfrey has been fortunate in a way that others have not been.
Fred Smoot, for instance, will be making his first playoff appearance on Saturday. It's Smoot's seventh NFL season. By contrast, Godfrey has played in nine career postseason games.
"I don't know if I have the magic touch or anything," he said on Wednesday. "But I do seem to get to the playoffs just about every year. And I'll tell you another guy who's like that: Check out what Keenan [McCardell] has been able to do in his career."
The NFL record for appearing in the postseason with the most different teams is six, by Terrell Buckley and Tim McKyer, according to the Elias Sports Bureau.
Godfrey has appeared in 10 postseason games in his career, winning only two of them. Jerry Rice appeared in 29 postseason games, tops in NFL history, for San Francisco, Oakland and Seattle.
Next in that category are D.D. Lewis of Dallas (27 games), Larry Cole or Dallas (26) and Bill Romanowski (26) for San Francisco, Philadelphia, Denver and Oakland.
Godfrey's stat of playing with five different playoff teams is the most for any active player.
McCardell, who has been slowed by a calf injury, will also play for his fifth team in the postseason if he sees action for Washington at Seattle, according to Elias.
With players like Godfrey and McCardell around, young Redskins like Anthony Montgomery, LaRon Landry, Reed Doughty and H.B. Blades don't have far to go in order to learn what playoff football is all about.
For Godfrey, the fact that he is part of the postseason again is remarkable, given that last summer he was thinking about calling it a career after 11 seasons in the NFL.
But then, his old University of Georgia buddy, Phillip Daniels, talked him out of it.
And so Godfrey, the 6-2, 245-pound veteran linebacker, decided to join the Redskins and Gregg Williams' defense for a 12th campaign.
He's been a contributor as a run-stopper for Williams this year.
Godfrey came out of the season-ending 27-6 win over the Cowboys at FedExField with an abdominal injury, but head coach Joe Gibbs said he expects Godfrey to be available for the Seahawks game.