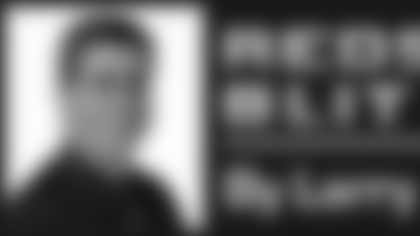 Draft day approaches. The various web sites, mavens and maniacs dedicated to the study of personnel puzzles analyze each team's needs and issue their judgments.
Running back for this one. Receiver for that one. Pass rusher for the party of the third part.
So it went for the Washington Redskins. A lack of pressure usually shows up quickly in an array of statistics, not the least being the old won-loss record. The Redskins ranked fourth in total defense but had a meager 24 sacks, few takeaways and an 8-8 record in 2008. Those 24 were the worst in the NFC and 8.4 below the league average. Team leader Andre Carter had four, and no team had a player with fewer than that as its top sack artist.
So, a pass rusher. The problem is that rookies aren't often the immediate answer.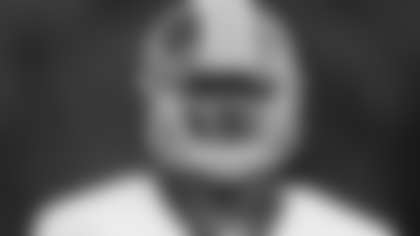 No rookie had more than five sacks last year in the NFL. No rookie had more than six in 2007. If the pass rush is a problem and the draft will provide the answer, we are talking a longer-term solution than right here and right now.
Gaines Adams, a defensive end chosen fourth overall by Tampa Bay in 2007 and not much liked by the Washington Redskins scouting staff, led all rookies with half a dozen sacks. He had 6.5 last year. This is the sort of incremental progress pass rushers make. If they make any at all.
Consider a reverse case. Mark Anderson, a fifth-round pick of the Chicago Bears in 2006, started only one game but made his mark as a situational rush artist. His 12 sacks set a Bears rookie record and were the fourth-most by any rookie since 1982. He had five sacks his second year and one last year. He could play himself off the roster in this training camp.
In 1991, the Denver Broncos struck gold with Mike Croel and his 10 sacks. Except he got only 14 more over seven seasons with four teams.
Money follows the football. That's why quarterbacks get the big bucks and defensive ends go after the quarterbacks as if they were eight-point bucks on the first day of deer season.
That's where Brian Orakpo fits in right now with the Washington Redskins.
Their No. 1 pick, the 13th overall, has to help a team that could not generate much pressure or use the quarterback as a meeting place for its defensive ends. Pass rush has been a lingering problem but a rookie won't solve it alone or by dint of solo effort.
The 6-4, 260-pound Orakpo flashed the skills that so intrigued the Redskins in Sunday's morning workout, nearly obliterating running back Ladell Betts after blowing around the left tackle. There's no question he has the makings of a speed-rushing end.
"He reminds me of Leonard Little when he came out when I was with St. Louis," linebacker London Fletcher said. "Same body type. Same power. He has a lot of explosiveness. I'm very impressed with the way he rushes the passer."
Little was a third-round pick in 1998 and didn't start a game for four years. But in his fourth year, as the designated pass rusher, he posted 14.5 sacks and was in double digits for the next two years as well. He's rung up 75 sacks in an 11-year career.
Little, Adams and Anderson needed only to master the one position. Generally they lined up in the same spot all the time to wreak their particular brand of havoc. Orakpo is playing two positions and on opposite sides of the field.
The Redskins see him as their right end on pass-rushing downs, as their strong-side linebacker on the others. That gives Orakpo multiple responsibilities in a league in which he has to yet to play a snap. Interesting gambit.
If he starts at strong-side linebacker, he replaces Marcus Washington, a solid and sound player who made the Pro Bowl in 2004. When he moves to right end, he bumps Carter to the left side.
How can Orakpo be in two places at once when most players can barely succeed in one?
"We have to look at him as an every-down player," head coach Jim Zorn said. "Everything he does is important. It's not one situation over another. We want to get our best 11 players on the field."
In the nickel scheme, the Redskins lose the strong-side linebacker. They don't want to lose Orakpo. They also want the most out of him the rest of the time.
"He's a natural pass rusher," said Joe Theismann, who spent many years dodging fellows of Orakpo's ilk. "Marcus Washington rushed 25 percent of the time. So you're going to get an extremely effective pass rusher going up against tight ends who aren't used to blocking people with that speed and quickness."
Theismann said the Redskins are protecting Orakpo because opposing offenses don't target the strong-side 'backer.
"That's a position most teams normally won't attack because there is too much around it--there's a strong safety outside of it, a safety behind it, a linebacker on the other side. It's almost the safest place to put someone in a learning position," Theismann said.
Which is exactly what Orakpo is doing. Learning.
"The coaches understand that I'm a rookie but they don't truly believe I'm a rookie," he said. "They put a lot of responsibility on what I'm doing and I have to be responsive and study and know what I'm doing, even though I'm being thrown into the fire," he said.
"I've been playing a little more end. Linebacker is a little more work. I have to learn coverages and zone blitzes. But I'm excited. They're not going to ask too much of me."
Really? Playing two positions? One of them where success, as measured in sacks, seems so hard to come by? That's more than enough, but each day buoys the coaches.
"He's not All Pro yet," Zorn warned. "He's a rook. He's learning. He's a fledgling. I may sound as if I'm all giddy but I'm just telling you there's a general enthusiasm toward the way he's working and the things I've seen him do."
We will watch. We will watch and wait. The Redskins don't seem to think we will have to wait very long and that we will very much enjoy watching.