---
Predict which Redskins player will SACK the opposing quarterback in the second half of this week's game and you could win $500 or more in FREE groceries!
Each week one lucky fan will be chosen to play. This week's Harris Teeter Second Half Sack contestant is Elleda Ziemer from Salisbury, Md., who's playing for $1,000 in Harris Teeter gift cards. If there's not a winner, the prize continues to increase by $500 in FREE groceries until someone makes the right pick!
Ziemer has chosen No. 91 Ryan Kerrigan for this week's game ... Good luck!
To enter visit www.harristeeter.com, any time through Dec. 24, 2014, and click on the Harris Teeter/Washington Redskins Second Half Sack promotion button.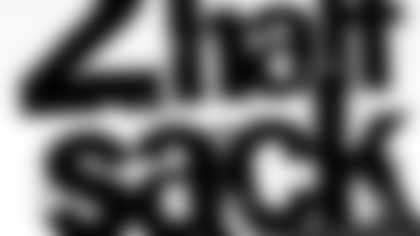 To enter visit www.harristeeter.com between Aug. 27 and Dec. 23, 2014, and click on the Promotions menu, then click on Redskins Promotions (your answer to the "click here" question will impact whether we need this info), enter your name, mailing address, zip code, phone number, valid e- mail address, 11-digit VIC card number and the name of a Washington Redskins player that you think will sack the opposing quarterback during the second half of a Redskins game and click on the enter/submit button. One contestant will be selected for each of the games listed below. If your name is selected, you will be notified by a Harris Teeter/Redskins representative prior to the game broadcast. During the game broadcast, your name will be mentioned by the announcers. If the designated Redskins player sacks the opposing quarterback, during the second half of this select game, you will win at least $500 in Harris Teeter gift cards or the entire pot (value rolls over if no sack is made, by the selected player from previous games). An official sack is defined by the official scorekeeper at each game. For the rules, please go to: http://www.harristeeter.com/files/Redskins/2014_RedskinsSecondHalfSackOfficialRules.pdf