While students enjoyed their winter break, the Redskins Read program is back in full swing, and once again the Redskins are all in on trying to make reading fun.
With the help of Redskins long snapper Nick Sundberg, FedEx volunteers and alumni, the Washington Redskins Charitable Foundation packaged and shipped out more than 18,000 prizes to 65 different school districts and 215 schools.
"The reading initiative is great for youth and it's a good program [the Charitable Foundation] has going on and I'm glad to be a part of it," said Joe Lynch, one of the 10 FedEx volunteers in attendance.
The Redskins Read program is designed to help students improve their reading skills and stay excited about reading. At the start of the school year, participating schools received a playbook for each student, which consists of lesson plans and reading comprehension activities.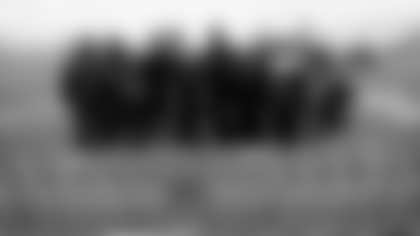 Prizes are presented to the top classrooms from each school every month. The prizes are a way to help incentivize and reward students for their great work in the classroom. The Reading Incentive Packaging event featured 10 FedEx volunteers to help package and provide schools with their incentives for January-March.
Redskins alumni Clarence Vaughn and Ricky Ervins were also there to help out with packaging. Vaughn, who helped the Redskins win Super Bowls XXII and XXVI, took time during lunch, catered by Papa John's, to stress the importance of getting kids to be excited about reading.
"Reading is so important these days with texting and things on the internet," Vaughn said. "You can't function without reading, so I want to be a part of helping any kid get better at that skillset."
Vaughn has children of his own so the effort to get them off of electronic devices and start reading has a personal connection to him. He said today's youth have iPads, video games and other things to distract them when he would like to see them outside and reading to make their bodies and brains more active.
Vaughn doesn't know if there is one set solution for kids to read more often, but it is a challenge that is worth trying to figure out.
"It's a tough question nowadays with all this stuff being thrown at our kids and in our society," Vaughn said. "But you gotta read, though."
For volunteers like Lynch, it's encouraging that former players are actively trying to get more kids to read.
"I'm sure they've been blessed and enjoy giving back," he said. "They do it because they appreciate what was given to them."
Lynch agrees with Vaughn about the importance of getting kids away from spending too much time with electronics. He said he has an 18-year-old son himself, and he and his wife require him to read a book.
"The literacy is a big part...because they're all gaming now," Lynch said. "So reading doesn't seem to be very popular anymore. Hopefully this helps inspire more kids to do more reading. It'll help them in the long run for sure."