It was quiet at Redskins Park on Monday.
This time next week, it may not be so quiet, though.
Players and coaches know it.
Actually, change began on Dec. 17 when Redskins owner Daniel M. Snyder tapped former Oakland and Tampa Bay executive Bruce Allen as his new general manager. Executive vice president Vinny Cerrato resigned earlier that day.
Two demoralizing losses on national television--45-12 to the New York Giants and 17-0 to the Dallas Cowboys--followed.
It was certainly no way to impress Allen as he evaluates the team moving forward.
At 4-11, the Redskins wrap up the 2009 season on Sunday, Jan. 3 in San Diego against the 12-3 Chargers at Qualcomm Stadium.
In the Redskins' locker room after the loss to the Cowboys, several players wondered if they had played their last game at FedExField wearing burgundy and gold.
"That thought crosses my mind all the time, because you know there are going to be changes in the offseason, but you don't know what's going to happen," said Rock Cartwright, who has been with the Redskins since 2002.
He added: "This week, I'm going to enjoy my teammates, have a great week of practice and go out to San Diego to try to get a win."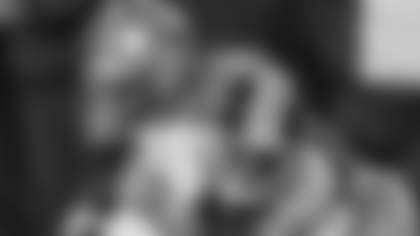 Santana Moss, who leads the Redskins with 64 catches this season, said he has put the potential front office, coaching and roster turnover out of his mind.
"When it comes to what is going to happen in the future, you don't have any control over it," Moss said. "All you can do is control the things that are within your own power--and that's playing good football, or trying to give your best effort.
"As a player, that's all you can really do. Just go out and give it your all every Sunday and hope for the best. If you do that, you'll be able to sleep a little better."
Added Carlos Rogers, who is scheduled to be a free agent after the season: "I am ready to play until the end. There are only 16 games each year, and we've got one more game to look forward to."
That approach is exactly what head coach Jim Zorn has preached all season long.
Zorn has dealt with many distractions this season, including rumors and reports that his job has been in jeopardy since Week 2.
"We've had a lot of unfortunate things happen, but we're 4-11, so there are a lot of difficult things to handle," Zorn said. "I'm not going to concern myself at this particular time with speculation because there are tough questions to answer.
"I am going to try to push forward and try to help lead the football team in this final week of the season. That's all I'm going to be concerned about."