Change has arrived at Redskins Park.
Redskins players are sorry to see Jim Zorn depart the team after two seasons as head coach, but they also welcome a new direction following a frustrating 4-12 season.
Executive vice president/general manager Bruce Allen met with Redskins players in a team meeting on Monday morning and discussed Zorn's dismissal, among other topics.
It was the first time some of them had heard Allen speak.
"I think [the change] is a step in the right direction," London Fletcher said in front of his locker inside Redskins Park on Monday. "[Redskins owner] Dan Snyder has owned the team for 10 years now and he has learned a lot as an owner. Bringing in Bruce Allen as the general manager is going to help us out a lot.
"He is a proven winner in terms of evaluating talent and building a football team."
Fletcher said he feels for Zorn, who endured a difficult year, but he added that change is a fact of life in the NFL.
"It's the NFL that we play in and coach in, so you know change is going to happen," Fletcher said. "Winning teams have change, losing teams have more change. Oftentimes if you lose too much, it's the head coach who is the first one to go."
On the field, injuries to key starters Chris Samuels, Randy Thomas, Clinton Portis and Chris Cooley, devastated the Redskins last season.
Off the field, discipline may have been lacking when it came to being on time for meetings and working hard, several players said.
It was not so much a reflection on Zorn as it was a pervasive attitude in some corners of the locker room, according to Phillip Daniels.
"Discipline can win you four or five more games," Daniels said. "Guys have got to take the job seriously. You've got to be disciplined. You've got to do what coaches ask you to do and you've got to do it the best that you can.
"You win games that way...I think if guys dedicate themselves to the season and put football third on the list, behind God and family, then good things will happen."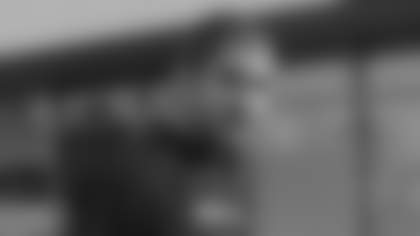 Chris Cooley at Redskins Park
on Monday. (AP Photo)


Added Carter: "I just think that the little things add up, like being late to meetings and not being accountable. Certain guys were taking their turns. Granted, things happen and everyone understands that, however when you're trying to head in the right direction and win a championship, you can't have those types of situations.
"Hopefully the new head coach will take control of that and we'll get headed on the right path."
Cooley, who missed the final nine games of the regular season after suffering a fractured ankle, suggested that chemistry may have been lacking between the coaching staff and the players.
"I think if Jim were given another opportunity, I'm sure he would change a lot of things that he did and make a lot of adjustments," Cooley said. "It may have taken more than two years for us and unfortunately he didn't have that."
Through a long season of trials and tribulations, as well as constant speculation about his job security, Zorn earned respect in the locker room.
Carlos Rogers also believes Zorn is going to learn from his experience in Washington and become a better coach.
"[Zorn] is kind of like Jason Campbell in that he's got a tough skin," Rogers said. "Through all this, he stayed calm and he stayed with that same demeanor like it wasn't bothering him. Deep down inside, you know it did, though.
"I think he's a real tough guy. That's going to help him be real successful down the road."