The NFL isn't much of a trading league. Not too often does one marquee player go to a new team in exchange for one of similar profile.
The Redskins and Denver Broncos defied that convention in March of 2004, when they swapped cornerback Champ Bailey (and a second-round draft pick) for running back Clinton Portis.
The teams play Sunday at FedExField and have only met one other time since that trade. Oddly, Bailey did not play in the 2005 matchup due to a hamstring injury, missing the two games that season (and missing games for the first time in his career after 99 consecutive starts). Now it is Portis who is unlikely to be on the field, due to a concussion he suffered early in the loss to the Atlanta Falcons.
"It's funny how things happen," Bailey said by phone Wednesday from Broncos' headquarters on the outskirts of Denver. "I missed that game a couple of years ago and now he's probably going to miss this one. It's crazy how things happen but at least he got to play at his old place and I get to play at mine."
As Bailey chatted, Portis was in Washington, D.C., consulting with doctors. Head coach Jim Zorn would not completely rule him out but called him "very doubtful."
Interesting trade. Still. Bailey wanted to be the highest-paid cornerback in the league and the Redskins, believe it or not, balked. He had been to four consecutive Pro Bowls and had earned the esteemed title of "shutdown corner" but the Redskins moved him.
Their desire for Portis made sense. He'd averaged 5.5 yards a carry in each of his two seasons with the Broncos and had been to one Pro Bowl. He was young, in his prime, a workhorse. In 2003, the Redskins' leading rusher was the best-forgotten Trung Canidate, with 600 yards. That was the lowest leading figure for the club since 1988, when Kelvin Bryant topped the charts with 498.
The Redskins had worn out Terry Allen and then Stephen Davis, though Davis resurrected his career with the Carolina Panthers. The Redskins wanted to run the ball more effectively under "new" coach Joe Gibbs and made the swap.
Bailey said he would have liked to play for Gibbs but added: "I had one conversation with him and I honestly think when he came in he didn't understand what was going on. I really don't know. I'm not his guy, I'm not a guy he brought in, I don't know how much he knew about me, so I wasn't expecting him to just fall in love with me all of a sudden. I was hoping I could play for him. It just didn't work out that way."
The Redskins ponied up for Portis, who still had two years left on his contract. Bailey had played out the 2003 season understanding he would not likely get what he sought.
"I knew it was slim and none," he said. "I was trying to be optimistic about it but the way contract talks were going they would have had to change dramatically for things to happen right. I was all for going back there but it just didn't work out that way."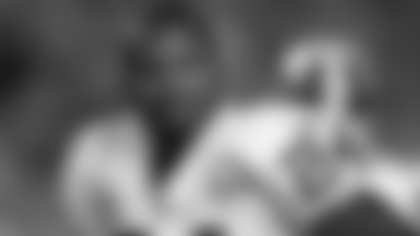 The Redskins agreed to an eight-year deal valued at $50.5 million that included a $17 million signing bonus for Portis. The Broncos gave Bailey a seven-year contract worth $63 million, with $18 million in signing bonus and another $5 million in assorted bonuses.
"Financially it did me good because I got what I wanted as far as my contract and I came to a good franchise so that worked out great," Bailey said.
Now, five years later, he and Portis still won't meet on the field of play. And who is to say who, if anyone, got the better of the deal?
"I think it worked out for both teams," said Michael Lombardi, a former Cleveland Browns and Oakland Raiders personnel executive now part of many media ventures (including NationalFootballPost.com, an informative 'insiders' must-read). "Denver always had good backs and Washington needed a back. It's a tough one."
Different positions, different measuring sticks. Neither team should be unhappy with how the deal turned out.
Except Denver might regret using that second-round pick on Tatum Bell. His star fizzled quickly after he gained 921 yards in 2005 and 1,025 the following season. He's in the United Football League now, proudly wearing a Florida Tuskers uniform (whatever that is).
Bailey is in his 11th season, Portis his eighth. So Bailey has been around longer in terms of earning certain honors and decorations. That said, here's a rough comparison.
Bailey has been to eight Pro Bowls, seven of them consecutively. The only cornerback in NFL history to see Honolulu more on the league's dime is Hall of Famer Mike Haynes, with nine. Portis has been chosen twice, once with Denver. Given the proliferation of outstanding backs, it is arguably more difficult for runners to make the Pro Bowl on a consistent basis.
Portis holds the Redskins record for 100-yard rushing games (26) and ranks second all-time in rushing yards to John Riggins. His 1,516 yards in 2005 set a club record and the 1,487 he gained a year ago is second best. Bailey is tied for seventh all-time in Denver annals with 26 interceptions and the 10 he swiped in 2006 was also second best in club history. It tied him for the NFL lead and he finished second in voting for NFL Defensive Player of the Year.
Portis averaged 5.5 yards a carry in Denver and has lost more than a full yard off of that with Washington. He has never been above 4.3 a carry and he has only two 100-yard games in his last 16. Bailey, who started the first 99 games of his career, missed the last seven of 2008 with a groin injury. He has one interception this season and three in his last 24 games.
Pushed once again to judge the trade, Lombardi refrained. But he noted the uncertainty of judging cornerbacks and the generally wide availability of running backs in the draft. Portis, a second-round pick, was the 51st player chosen in 2002 while Bailey was seventh overall in 1999.
"Corners are hard to find," Lombardi said. "Unless the pass rush is great, it's difficult to say if they're ever going to be good."
"Look around the neighborhood," Lombardi says. "The Giants found Ahmad Bradshaw in the seventh round. Dallas got Tashard Choice in the fourth round and Marion Barber in the fourth as well. Philadelphia took LeSean McCoy in the second round. You can get backs in the draft."
"Honestly, I think they got what they wanted and the Broncos got what they wanted," Bailey said. "We're both still playing at a high level. That's just how it went."
---
Larry Weisman covered professional football for USA TODAY for 25 years and now joins the Redskins Broadcast Network and Redskins.com to bring his unique viewpoint and experience to Redskins fans. Go to Redskins.com for the Redskins Blitz column and NFL Blitz on Friday. Larry also appears on The Jim Zorn Show on WRC-TV on Saturday night, on Redskins Nation, airing twice nightly on Comcast SportsNet, and on ESPN 980 AM radio, all in the Washington, D.C. area. Read his blog at redskinsrule.com and follow him on Twitter.com/LarryWeisman.