Through six weeks of the regular season, Clinton Portis leads the NFL in rushing yardage. That's something to celebrate. The way the Redskins played on Sunday afternoon wasn't.
Portis carried the ball 21 times and posted 129 yards and two touchdowns versus the St. Louis Rams. He averaged 6.1 yards per carry.
But all of that wasn't enough as St. Louis came into FedExField and pulled one of the shocking results of the NFL's first six weeks, winning 19-17.
"We let them stay around long enough and they found a way to pull out this game," Portis said. "We should all take it hard because we had a golden opportunity to establish ourselves. We let it slip away. Right now, we're playing up and down, to the level of the competition."
For his part, Portis stands ahead of the pack of NFL rushers with 643 yards and six touchdowns on 136 carries, an average of 4.7 yards.
The next closest rushers to Portis and his 643 yards are Atlanta's Michael Turner (597), Minnesota's Adrian Peterson (563) and San Francisco's Frank Gore (459).
Against previously winless St. Louis, Portis put together his third straight 100-yard game. He had 121 at Dallas and 145 at Philadelphia.
Those figures didn't seem to matter all that much, though.
Said Portis: "There are some games we should come in and dominate. I think this was one of those games. We dominated in terms of stats, but point-wise and turnover-wise we lost the battle. As we say every week, we're not good enough to overcome turnovers and penalties."
The Redskins, so protective of the football in previous weeks, fumbled four times and lost three against the Rams. Washington was penalized seven times for 53 yards.
If there was a thread running through Portis's post-game comments, it was that following NFC East road wins at Dallas and Philly, St. Louis may have seemed like a 'W' in the offing. So too did upcoming games against the struggling Cleveland Browns and Detroit Lions.
"The headlines got good, and guys started high-fivin,'" Portis said. "Maybe we were thinking we have three games here that we can win. We hadn't thought ahead like that until this week."
He added: "We overlooked a team that came in here ready to play. For us to come out here expecting St. Louis not to come out and fight…How can we let them shock us like that?"
Portis said he saw it coming, to a certain extent.
"Coach [Jim Zorn] really got on us this week," Portis said. "Previous weeks, he really didn't have to [as the team prepared for Dallas and Philadelphia] . We had a great Saturday practice as far as knowing the game plan. Thursday and Friday we had some mistakes and Coach had to get on us. We kind of got loose.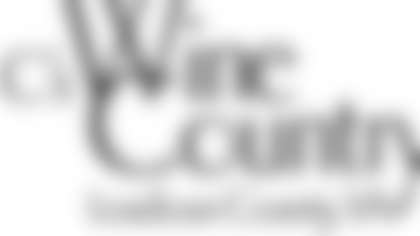 ](http://www.visitloudoun.org)


"I don't think we put our backs against the wall or anything, but at the same time we have to realize that when we're given an opportunity we have to capitalize.
"Our defense was playing great, but for them to come up with that big play at the end it was just a great play on their part."
He was referring to the 43-yard St. Louis completion with 1:13 left in the game, the one that went from Marc Bulger to Donnie Avery. Leigh Torrence had coverage but the Redskins' defense as a whole did not fulfill its blitz commitment on the sequence.
Said Portis: "We knew Coach [Al] Saunders was going to come in here and roll out his playbook. That was a great third-down call.
"It's never over until there's '0:00' on that fourth-quarter clock. We got up 7-0, and they were kind of lackadaisical. But you never think a game's over. We were down 14-0 last week and came back. We gave the Rams life, and they came back and won. We let them shock us."