Clinton Portis developed a knee injury last week, and his status for this Sunday's game against Dallas is questionable, head coach Jim Zorn said.
Portis suffered the injury, called a sprain by Zorn, during the Pittsburgh game on Nov. 3. He was able to finish the game, however.
The injury flared up during the bye week. Officially, Portis is day to day.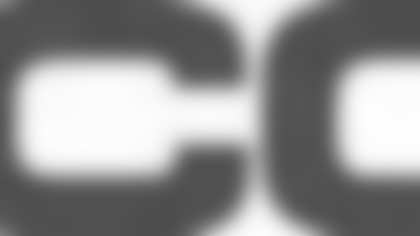 "We need to get the pain out of the knee and see how he progresses along," Zorn said. "I would say there's a 50-50 chance [Portis won't be available vs. Dallas]. I'm hoping he would be better than that."
Portis sat out Monday's practice, the Redskins' first on-field work following the bye week.
Portis has another full day of rest before Wednesday's practice.
Meantime, Ladell Betts was back at practice on Monday, participating on a limited basis. He has missed the last three games with a knee sprain of his own.
Betts is expected to gradually increase his practice workload as the week progresses.
Shaun Alexander and Rock Cartwright would get the bulk of carries in practice this week if Portis and Betts are sidelined.
Asked about the absence of Portis from the lineup, Zorn replied: "It would be a major issue for us. He has been a tremendous asset to our football team. He's a driving force.
"But we've always called on players waiting in the wings. If he can't go, we're hoping Ladell will be back. Shaun Alexander is there, and so is Rock Cartwright. It may be a community position. It has to be done if he's not able to go."
Through Week 10, Portis is ranked second in the NFL in rushing yards with 995.
Minnesota's Adrian Peterson surpassed him on Sunday; Peterson has 1,015 rushing yards.