Redskins.com's Kyle Stackpole breaks down the key plays and highlights from Day 3 of Washington Redskins 2019 OTAs, presented by Loudoun Economic Development.
-- Safety Landon Collins traded in his flashy sunglasses and Redskins' grey long sleeve shirt for a helmet and the No. 20 jersey on Thursday, returning to the field for the first time since undergoing shoulder surgery in December. Collins did not participate in the first two days of OTAs because he was still rehabbing from the surgery, head coach Jay Gruden told reporters after Monday's session. On Tuesday, Collins told Redskins.com that "I feel like I'm good," but that the medical staff had yet to clear him.
Two days later, the three-time Pro Bowler was back in uniform. He went through individual workouts with his fellow defensive backs. He was out there for 7-on-7 drills. He did not participate in the 11-on-11 portion of the session, though that is not surprising considering Collins said the team would likely easy him back once cleared. The most important takeaway here is that Collins is almost back to full strength, ready to wreck havoc with his new teammates.
"I'm taking it step by step, making sure that everything is fine and everything is going the proper way," Collins said. "I'm taking the right steps towards being fully healthy and ready for the season."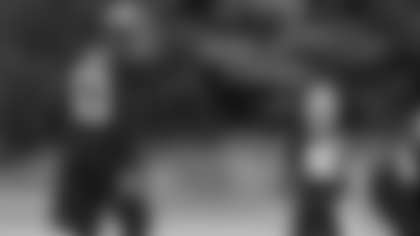 -- Fewer than 24 hours after Washington signed Jon Bostic, the veteran inside linebacker was a full participant in voluntary team activities at Redskins Park on Thursday. Adding Bostic was largely seen as a response to the injury of Reuben Foster, who reportedly suffered a torn ACL during practice Monday and was placed on IR on Wednesday. In that same press release, the Redskins also announced the signing of Bostic, who has played with five franchises over his first six NFL seasons.
Thursday served as a reunion of sorts for Bostic. At Florida, he played with Redskins tight Jordan Reed and cornerback Quinton Dunbar before the Chicago Bears selected him in the second-round pick of the 2013 NFL Draft. He spent three years in Chicago, where he played with current Redskins inside linebacker Mason Foster for a short stint in 2015. Bostic has also played for the New England Patriots, Detroit Lions, Indianapolis Colts and most recently the Pittsburgh Steelers, starting 14 games a year ago.
Bostic said that as soon as he came available -- the Steelers cut him April 27 following the NFL Draft -- the Redskins were the first team to show interest. Nearly a month later, Bostic took the practice field sporting burgundy and gold, hoping to bolster an already depleted linebacker corps.
"I'm glad to be here," Bostic said. "The transition should go smooth. We've got a great coaching staff, got great teammates here. It should be fun."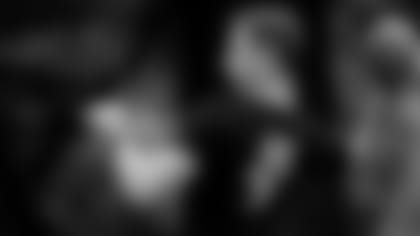 -- In a addition to Case Keenum, Dwayne Haskins and Josh Woodrum, a fourth Redskins quarterback took the practice field at Redskins Park on Thursday -- veteran signal-caller Alex Smith. Smith is still rehabbing from a broken leg he suffered in November, but he was all smiles as he interacted with coaches and teammates and even threw a couple of passes. It was a welcome sight for a player who has been forced to endure so much as he progresses towards returning to the field.