Hi Washington Football Family,
Tuesday is the classic "Day Off" for the guys on the squad, where they are focused on recovery, spending a little time with family, and pivoting their attention to the next game. A deep breath if you will. I thought that I would take advantage of that natural break in the week to give you a weekly update on the business side of the Washington Football House. I use a slightly longer format to answer some of the things I expect are on your minds, since 280 characters don't allow you to get details and often bring out the shittiest aspects in all of us 😊. So here we go…
Reflections From Giants Week
When I first accepted this job, I tried to make it clear that I was being hired to run the business operations of the club. I think the division of responsibilities between me and Coach Rivera helps us operate smoothly and…the spotlight on coaching and personnel decisions is intense! Coach is well equipped for it, but I would not be as adept at answering all your questions about whether to go for two or kick an extra point.
Whether you agree or disagree with Sunday's decision (and I'm confident you all will let us know exactly how you feel about the call), he modeled a method of leadership that I also ascribe to.
Before the critical decision making moment, he had a strategy for the game and a clear approach to that specific situation. He wasn't making it up in the moment, and his preparation was able to inform his decision.
In the moment, he was decisive and stuck to the strategy he prepared. Every organization needs decisive leaders, at all levels, willing to make a call boldly when the moment calls for it. Decisiveness allows your peers and colleagues to work quickly and with rigor because they know the goal, buoyed by confidence in your judgement.
Afterward, he owned the outcome. Not every decision will pan out as hoped. There are too many factors to count that impact a single football play or a big business decision. But no matter what occurs, great leaders are mentally and emotionally strong enough to own the result and not put it off on others. Coach embodies this strength.
Over time, Coach learns and refines his strategy based on the results. I don't have much insight into football decisions, but I can tell you that Coach is an active learner. As results materialize or Coach receives new information, he is an agile thinker and not afraid to evolve his strategy.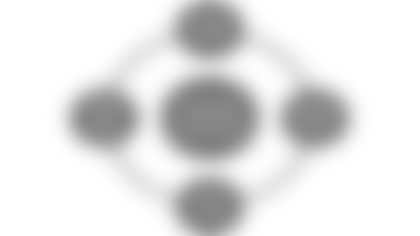 This style of leadership is something I need to provide and cultivate on the business side of our organization. A key component of this leadership approach is iteration and continuous improvement; evolution if you will. And while it sounds good, the hard part is that evolution requires patience. Patience isn't my natural predilection. I'm not quite two months on the job and I have to remind myself that culture change does not happen overnight, great talent doesn't get cultivated or hired in a week, new fan experiences aren't created in a month, and a stadium isn't built in a year. I need to settle in for the journey.
And while Coach and I may be new to the Washington Football Family, our fans and our workforce are not. They, you, have been through it and patience understandably runs thin. I know that the folks on my side of the organization are fatigued from working their tails off under difficult circumstances; they're tired. It is hard for them to hear that things are going to evolve over time, and that is right and fair. It puts the onus on me to move as fast as we can without sacrificing the deep thinking that needs to go into building a new culture and jumpstarting new business initiatives. It means that our leadership team can continue to show more "quick wins" to the workforce, like the changes we made to HR policies and procedures including a jump to League-leading parental leave for our workforce.
This will be a journey that transpires over time, but I'm confident that if all our leaders follow the example of Coach and other great leaders, a cycle of a strategy, decisiveness, ownership, and learning from our experiences, we will create the culture we can proudly say is ours.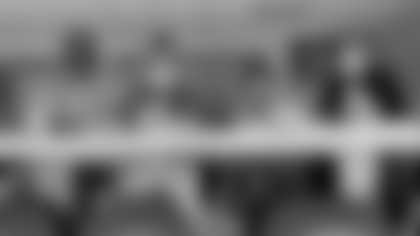 Business Question Of The Week
Why is it important that a football team is talking about voting?
I love this question, because it gives us a chance to explain what we are doing as an organization to try and contribute to our society. The simple answer is that we are more than just a football team. It may surprise some, but our sole priority is not what happens on the field. We are a business in the DMV community, and I believe businesses and corporations can provide more than just jobs and taxes to the communities in which they live or in which they are situated.
Let's make one thing clear first: I am not someone who believes in the idea that a corporation has the obligation to be more than what it is: an entity that creates a valuable product for society, turns a profit for providing it, and treats employees and customers fairly in the process. However, we can choose to be more than that. By deciding to use the assets of our club beyond the business of football, we can benefit the community in meaningful ways, which is in line with my personal values and the values we want to establish as a Washington football enterprise.
Call it social responsibility; call it philanthropy or do-gooder-ness or whatever you want to call it, but I believe we should provide value to the community.
We have a unique set of assets as the Washington Football Team. We have our name, our reach, and our brand. Like it or love it, people pay attention to us when we speak. It's part of the territory of being an NFL team. Another asset is our players and alumni. They are people that others look up to and idolize. And we have facilities; physical assets that we can provide on behalf of the community as well. Wherever we see those three assets come together, and the cause is nonpartisan and unambiguously good, it makes sense for us to do something.
That was the case with our voting initiative. We had our reach that was able to draw people in and make people aware of the need to register the opportunity to register. We were able to leverage players, alums and personalities associated with this club to further spread that message and give their personal stories as to why voting is so important (Spoiler alert: it is!). And then lastly, we had our facilities that we were able to use in a very tangible way to allow people to register.
You might argue that is partisan; it's not. I would argue it is nonpartisan and unambiguously good to have more people who have this civic right exercise it and have their voice represented in their government. Period.
I think underneath this question is the debate on whether athletes should be actively engaged in topics like this or voicing their opinions on controversial topics. A big part of the reason football was such a valuable thing to me as a player was that I had an outsized voice on the topics I cared about. It was inner city economic development; it was education for the poor; it was faith and spirituality. My weekly check was great (if I only knew then how hard it was to make that kind of paper in the real world…), but I played football in large part so that I had a platform for those causes.
I would never begrudge an athlete from being able to say what is on their mind. On the flip side, I also bristle at those who get on top of athletes or public figures for not speaking out on something. I affirm that right to say nothing, collect your check, go about your business or do your good works in private where no one can see. That's okay, too!
Coach has been clear that our athletes should have autonomy on social causes. I support this, as does our ownership. They can be vocal, work in private or do nothing. All of those are acceptable. For those who want to be more active on causes that are clearly for the betterment of society, we will do what we can to help our athletes have a platform.
Encounters Of The Week
I've made a point of going to FedExField every Friday. It's part of my effort to bridge the gap between employees at The Park and the stadium, and I like to visit with different people. This week, I spent time with the people who work in maintenance, but there was an extra surprise. A stray cat who lived in the stadium had four kittens. They are so adorable, and guess what? I have pictures!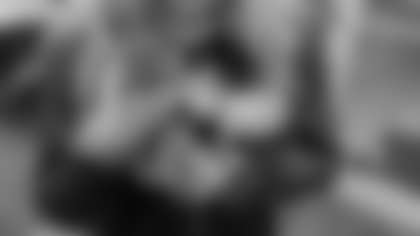 That in itself is a great moment, but this is an example of the little moments they take on to take care of the stadium. They're like a team of MacGyvers who come together to figure out how to keep things running and deal with the odds, ends, and inconveniences that none of us ever think about.
But what was truly remarkable was hearing their stories and how they supported each other. It was the people who had recently lost a relative or just started working for us after months of struggling to make ends meet and we were the only people hiring because Dan and Tanya chose to invest in our workforce during a time of uncertainty. They supported and helped each other because, as their manager said, they are a family.
Just being able to participate in their culture was meaningful to me. There is little interaction between those who work in the depths of the stadium and others who work in offices, but that family connection is one that I want to spread across the entire organization. Those moments of inclusiveness, listening to one another and being there for each other are the only ways that we can exorcise the ghosts of the old culture and usher in a new breath of fresh air into our organization. And it also helps when there are kittens involved!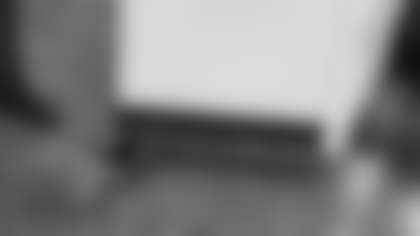 What's Next
The team is back at FedExField this week with the Dallas Cowboys coming to town! I've been talking a little trash on social media already this week…all in good fun of course. I can't wait to really dive into this historic rivalry.