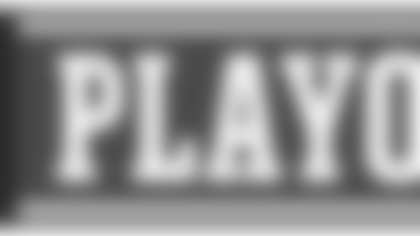 In the postseason, it's often quarterback play that makes the difference for teams that move on and teams that go home.
On Saturday, Seattle quarterback Matt Hasselbeck didn't produce outstanding numbers, but he made just enough plays for Seattle to end the Redskins' late-season run. Marcus Trufant and Jordan Babineaux were the stars of Seattle's 35-14 win, with interception returns for scores, but Hasselbeck always appeared to be in control.
Down the stretch of the regular season, the Redskins did not face a quarterback the caliber of Hasselbeck.
On Week 14, the Bears showed up at FedExField with Rex Grossman and Brian Griese, neither of whom have what you would call pinpoint accuracy.
Then, for the Redskins, it was Eli Manning in the Meadowlands. Manning has been up and down all season. The swirling winds of Giants Stadium on Week 15 just about negated Manning in the passing game.
Week 16 at the Metrodome featured Tarvaris Jackson, a young man who may one day develop into a solid NFL quarterback. That day has not yet arrived yet.
In the season-finale, there was Tony Romo. The Cowboys had nothing for which to play and Romo was not sharp, to say the least.
As far as Saturday's Wild Card playoff matchup in Seattle, the Redskins were hoping for miserable weather, which to say Seattle weather, to put a damper on the Seahawks' passing game.
That element did not pan out in the Redskins' favor. It was about 42 degrees at kickoff and for the most part the winds held off.
Hasselbeck was easily the best quarterback the Redskins have faced in over a month. He went 20-for-32 for 229 yards. His QB rating was just 68.4.
He was intercepted twice by LaRon Landry in the fourth quarter.
But when Hasselbeck needed to make a play, he did so.
With six minutes left, the Redskins were clinging to a 14-13 lead. That's when Pro Bowl-bound Hasselbeck was at his best, looking right and then throwing back to the left to find wide receiver D.J. Hackett.
That 20-yard strike that would basically end the Redskins' 2007 campaign.
The Redskins' defense could not generate consistent pressure on Hasselbeck through the game. Chris Wilson sacked Hasselbeck and Fred Smoot put a hard hit on him, but other than that, the Seattle quarterback stayed upright.
Meanwhile, Todd Collins was sacked three times and harassed all day by a Seattle pass rush that had the look of an aggressive Ray Rhodes plan all over it.
Rhodes, you may recall, coached the Redskins' defense in 2000. His approach has always centered around getting pressure on the quarterback, first and foremost.
In his four games this season, Collins had not faced a pass rush as aggressive and fast as the Seahawks. He finished the game with 29-of-50 pass completions for 266 yards, two touchdowns and two interceptions.
That Hasselbeck had time in the pocket and Collins didn't proved to be a key factor in Saturday's game.
"We gave it our all--you can't say we didn't leave everything out there on the field," said Antwaan Randle El, who finished with 10 catches for 94 yards and a 19-yard TD.
Added Clinton Portis: "Sometimes you have to tip your hat to that other team and move on."
In the end, they lost by 21 points, such a significant number for a team inspired by the memory of Sean Taylor.
And, in the end, Redskins fans were left pondering what a great matchup it would have been next Sunday: Washington at Dallas, second round of the playoffs, in a third meeting between the two teams this season.