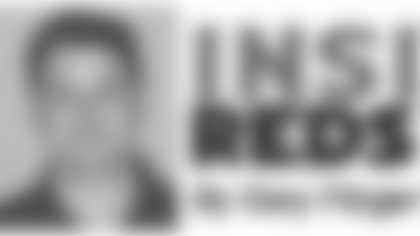 Antwaan Randle El is in the prime of his NFL career--he celebrated his 30th birthday on Monday--and yet he finds himself at a crossroads.
This training camp, Randle El faces competition for both of his jobs: wide receiver and punt returner.
The Redskins are giving an extended look at Devin Thomas and Malcolm Kelly at wide receiver, with an eye toward moving Randle El to the slot.
On punt returns, the team is trying to mix in Santana Moss and evaluate youngsters Marques Hagans and Dominique Dorsey.
Randle El, entering his eighth NFL season, takes it all in stride.
He has, by all accounts, had an outstanding training camp.
"I don't believe in pressure, even in games," Randle El said. "I say that because if you think about pressure, there's going to be some stress for you. I'm just looking at it as another opportunity to prove myself, another opportunity to show people who I really am. And that's the way I take it."
Added Moss: "He's not the type of guy to get mad about something. If he is mad, then he shows it by playing on the field."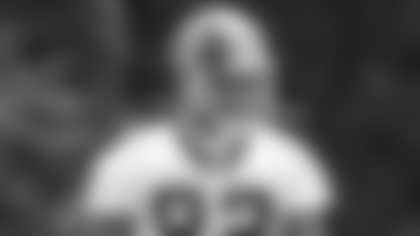 Last year, Randle El caught a career-high 53 catches for 593 yards and four touchdowns. He proved to be a complementary player to receiving leaders Chris Cooley and Moss.
Randle El started last Thursday's preseason game at Baltimore and played mostly in the slot. He caught one pass for 15 yards in limited action.
This year, Randle El could find himself lining up in the slot more often. It's thought that Thomas and Kelly can provide more size and speed on the outside.
"I don't think it's disappointing to [Randle El] because he knows this offense revolves around three receivers," Moss said. "He knows he will be on the field and he'll get his catches."
On punt returns, special teams coordinator Danny Smith said he may use a committee approach this year, but added that Randle El would still likely be "the guy."
Randle El has struggled on punt returns in recent years. Last year, he averaged just 6.5 yards per punt return, ranked 21st in the NFL among players with 20 or more returns.
Randle El admits he is not surprised the Redskins are reevaluating him as a punt return specialist.
"What can I put up against it?" he said. "I have one touchdown in three years, and my average has not been high like I need it to be."
Randle El said he started working on punt returns during OTAs. Normally, he would not focus on that aspect of his job until training camp.
"There'll be a difference this year," he said.
This Saturday, the Redskins resume preseason against Randle El's former team, the Pittsburgh Steelers.
Randle El was a second-round draft choice by Pittsburgh in 2002 and played for the Steelers for four years. He threw a 43-yard touchdown pass on a wide receiver option in Super Bowl XL in 2005, helping the Steelers defeat the Seattle Seahawks 21-10.