The Washington Redskins announced Aug. 8 that more than 29,000 people converged on Redskins Park to attend the team's Fan Appreciation Day, edging the previous training camp attendance record of 28,000 fans in 2008.
"Our fans are the greatest in the world and always come out to support the Redskins. We were pleased to be able to have so many of them visit to see the team practice not only Saturday but over the past two weeks," Redskins owner Daniel M. Snyder said.
Parking lots for the event opened a few minutes after 9 a.m., but lines of cars had started forming before sunrise.
"You could really feel the excitement and the fans gave the team a little bit of the sense of how great it is to be cheered for making plays. And the fans couldn't lose whether the offense or defense was winning the battle because it was the Redskins offense and the Redskins defense," Snyder said.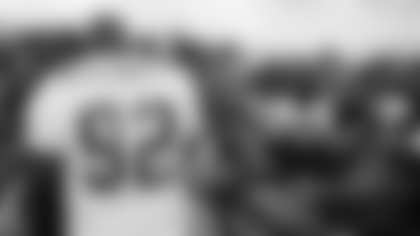 With the assistance of Loudoun County and a very generous neighboring land owner, the team was able to double the parking area from 2008. Additionally, Loudoun County provided triple the number of officers to help direct traffic in and out of Redskins Park.
"I'd also like to thank our players for taking as much time as they did with the fans in signing autographs and making them feel like part of the team," Snyder added.
Prior to an intra-squad scrimmage, festivities included performances by the Redskins Marching Band and Cheerleaders and a welcome from head coach Jim Zorn.
Even though training camp practices are now closed, the Redskins remain visible. They open preseason play on Thursday night (7:30 p.m. ET) with a road game against the Baltimore Ravens. The home schedule begins Aug. 22 at FedExField against the defending Super Bowl champion Pittsburgh Steelers (7:30 p.m. ET).