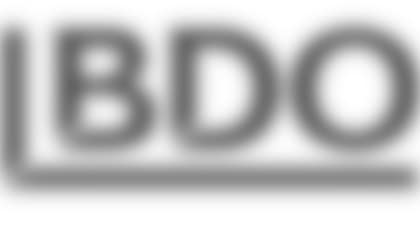 The Washington Redskins bolstered their depth at the running back position by signing seven-time Pro Bowler Adrian Peterson on Aug. 20 after losing second-round pick Derrius Guice to a torn ACL in the first preseason game. 
Peterson impressed during his workout and in his performance in the preseason and carried that over to the regular season. Against the Cardinals in Week 1, Peterson rushed for 96 yards on 26 carries and caught two passes for 70 yards. He was the only player in Week 1 to lead a team in both rushing and receiving. 
In Week 3, Peterson rushed for 120 yards on 19 carries (6.3 avg.) and scored two rushing touchdowns to help the Redskins secure their first home win of the season, defeating the Green Bay Packers, 31-17. He was awarded the FedEx Ground Player of the Week Award for his efforts against Green Bay. He added 97 yards on 17 carries in the Redskins, 23-17, win over the Carolina Panthers in Week 6 and 99 yards on 24 carries in the team's Week 7 victory over the Dallas Cowboys.
In Week 8 at the New York Giants, Peterson put on a vintage performance. He finished the game with 149 yards on 26 carries, including a 64 yard touchdown run in the fourth quarter to seal the game. He also hauled in a seven yard touchdown reception in the first quarter. Peterson scored two rushing touchdowns in Week 11 against Houston and passed Hall of Famer John Riggins for No. 6 on the NFL's all-time list. 
Peterson broke a 90 yard touchdown run in Week 13 against Philadelphia, which ranks as the longest run from scrimmage in his career and in Redskins history. Peterson passed Hall of Famer Barry Sanders for the most 50-plus yard rushing touchdowns in NFL history.
He has been selected to seven Pro Bowls and was the 2012 NFL MVP after finishing second all-time in rushing yards for a single season (2,097). The 12th-year pro currently ranks fourth all-time in yards per game (89.8), tied for fifth all-time in rushing touchdowns (106) and is ninth in rushing yards (13,199).
The Washington Redskins ignited the NFL offseason talks after acquiring Alex Smith via trade with the Kansas City Chiefs on March 14, 2018.
Smith made his Redskins regular season debut at Arizona and led the team to a 24-6 victory at State Farm Stadium in Glendale, Ariz. He finished the game 21-for-30 with 255 yards and two touchdowns. Smith's passer rating of 118.1 ranks eighth all-time in Redskins history in Week 1 matchups and is the fourth best passer rating among Redskins quarterbacks making their first start with the team.
Smith picked up his first home win as a Redskin in Week 3 after leading the offense and helping to score 31 points en route to a 31-17 win over the Green Bay Packers. Smith finished the game 12-for-20 with 220 yards, two touchdown passes and one interception. He picked up his second head-to-head win over fellow 2005 NFL Draft pick Aaron Rodgers and moved to 2-2 all-time against the Cal product. 
In the Redskins Week 6 win over the Carolina Panthers, Smith finished the game 21-for-36 for 163 yards, two touchdowns and no interceptions. Smith's 1.2 interception percentage is tied for the fifth best mark in the NFL this season. 
The Redskins picked up back-to-back wins over NFC East opponents, defeating the Dallas Cowboys, 20-17, at FedExField in Week 7 and the NY Giants, 20-13, at MetLife Stadium in Week 8. Smith did not commit a turnover in either game and finished a combined 34-for-57 with 356 yards and two touchdowns. 
Smith led Washington to its sixth win of the season, 16-3, over Tampa Bay in Week 10. He finished 19-of-27 with 178 yards and one touchdown. Through nine games he only had three interceptions.
Josh Johnson made his 2018 regular season debut with the Redskins in Week 14 against the New York Giants. He finished the contest completing 11-of-16 pass attempts for 195 yards and one touchdown for a passer rating of 104.9. He also rushed for an eight-yard touchdown. 
Johnson became the 22nd quarterback in 2018 to pass and rush for a touchdown in a single game. He was the 13th quarterback to pass and rush for a touchdown in the second half of a single game this season.
Johnson was the first Redskins quarterback since Kirk Cousins (2017) to pass and rush for a touchdown in a single game.
Johnson is the only quarterback in Washington history to successfully convert two, two-point conversions in a single game. 
The Week 15 victory over Jacksonville was Johnson's first ever win as a starting quarterback. 
Johnson started in Week 15 for the first time since December 4, 2011 and it marked the longest stretch between starts for a quarterback since Todd Collins went 10 years and two days between starts from December 14, 1997 to December 16, 2007.
In 65 career games with 35 starts for Washington, Jordan Reed has compiled 329 career receptions for 3,371 yards with 24 receiving touchdowns. In Week 4 of the 2016 season against Cleveland, Reed recorded his 200th career reception in his 38th career game, becoming the fastest tight end to reach 200 career receptions in NFL history, surpassing Pro Football Hall of Famer Kellen Winslow.
In Week 8 of the 2018 season, Reed hauled in his 300th reception becoming the 10th Redskin all-time to accomplish the feat and the third tight end. He also became the second fastest tight end to record 300 reception in NFL history behind Hall of Famer Kellen Winslow, Sr. (57 games).
Vernon Davis came home in free agency in 2016 and has delivered 96 catches and 1,380 yards in his first three seasons in burgundy and gold. At age 32-34 in those seasons, he ranks second only to Redskins legend Jerry Smith in receptions among tight ends age 30 or older in team history and first in receiving yards, according to records provided by Pro Football Reference. 
Davis took sole possession of seventh on the NFL's all-time career touchdown reception list among tight ends, passing Redskins great Jerry Smith after hauling in a 22-yard touchdown reception in the Redskins, 23-17, win vs. the Carolina Panthers in Week 6. 
He now ranks in the Top 10 in NFL history in career receptions, receiving yards and receiving touchdowns by a tight end. After scoring a 53-yard touchdown against Dallas in Week 12 he tied Hall of Famer Shannon Sharpe for the sixth most touchdown receptions for a tight end in NFL history.
Ryan Kerrigan has started all 128 regular season games played by the Redskins since he entered the league in 2011, the longest active streak of consecutive starts by any NFL linebacker. In 2016, Kerrigan became the first member of the Redskins to start all 16 games in each of the first six seasons of an NFL career since the adoption of the 16-game schedule in 1978. In Week 4 of the 2017 season, Kerrigan became the first member of the Redskins since at least 1970 to open a career with 100 consecutive regular season starts.
The Muncie, Ind. native is only the fifth player in NFL history to open a career with at least 7.5 sacks in each of his first seven seasons, joining Jared Allen, Derrick Thomas, DeMarcus Ware and Reggie White. He also became only the fifth member of the Redskins to post multiple 10-sack seasons since 1982 (Dexter Manley, 4; Charles Mann, 4; Andre Carter, 2; Brian Orakpo, 2). He's also displayed aptitude with the ball in hands, as he has returned all three of his career interceptions for touchdowns, joining Julius Peppers and Pro Football Hall of Famer Jason Taylor as the only players in league history with 60+ sacks and three or more interception return touchdowns.
Kerrigan finished the 2018 season with 13 sacks, tied for the seventh-best mark in the league. He passed Charles Mann for second on the Redskins all-time sack list after the team's Week 15 win over the Jacksonville Jaguars and became the third Redskin in franchise history to register 10-plus sacks in four or more seasons, joining Dexter Manley and Charles Mann. 
Josh Norman was one of the Redskins biggest difference makers on defense this season. Norman finished the season with 40 tackles, three interceptions, nine passes defensed, three forced fumbles and one fumble recovery. 
Norman was one-of-four players in the NFL in 2018 to register three-plus interceptions and three-plus forced fumbles, joining Miami LB Kiko Alonso, Seattle CB Bradley McDougald and Arizona S DJ Swearinger, Sr. 
Norman posted his fourth career season with 3-plus interceptions and his first since the 2016 campaign. Norman had an interception in Week 6 against Carolina, Week 10 at Tampa Bay and Week 13 at Philadelphia. 
Of Norman's three interceptions, he returned two of them for 30-plus yards (32 yard return at Tampa Bay & 40 yard return at Philadelphia). He was one-of-four players in the league this season to post multiple games with 30+ yard interception returns, joining Tennessee CB Malcolm Butler, Los Angeles Chargers CB Desmond King II and Los Angeles Rams CB Marcus Peters.