The Redskins have named Bob Slowik their defensive backs coach and Jacob Burney their defensive line coach, the team announced on Jan. 21.
Slowik has coached both on the professional and collegiate level for more than three decades. He enters his 18th season as an NFL assistant and spent four seasons (2005-08) working under Shanahan with the Denver Broncos.
Slowik originally joined the Broncos as defensive backs coach (2005-06), before being promoted to the team's defensive coordinator and defensive backs coach in 2007. The following season (2008) he served solely as the Broncos' defensive coordinator.
Slowik has been a defensive coordinator in the NFL for 10 seasons, working in that capacity for Denver (2007-08), Green Bay (2004), Cleveland (1999) and Chicago (1993-98). Under his direction, six players have earned a total of 11 Pro Bowl appearances.
"Bob is someone who I have worked with for several years and he has a great knowledge of the defensive side of the ball," Shanahan said. "He has been very successful as both a position coach and a coordinator in this league. He will be instrumental in working with our defensive backs."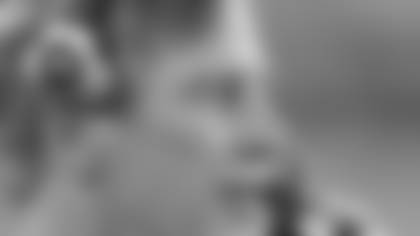 From 2005-07, Slowik coached cornerback Champ Bailey and safety John Lynch, who earned Pro Bowl appearances in each of those three seasons. Bailey, who twice earned All-Pro honors under Slowik, recorded 21 interceptions and tied for the league high with three interceptions returned for touchdowns over that span.
As the Broncos' defensive coordinator/defensive backs coach in 2007, Slowik's unit tied for third in the league with 34 forced fumbles, a total that was the franchise's highest in 17 seasons.
Slowik coached a Broncos defensive backfield in 2006 that was anchored by Bailey, who finished second in the Associated Press Defensive Player of the Year voting after tying for the NFL lead with 10 interceptions and leading the league with 11 takeaways.
During his first year as Broncos defensive backs coach in 2005, Slowik's group helped the team post a 13-3 record, win the AFC West title and advance to the AFC Championship Game.
Denver totaled its most interceptions (20) in four seasons and was led in that category by Bailey, who had eight interceptions to tie for fourth in the NFL. Bailey was named an Associated Press All-Pro for the second consecutive year while he and Lynch represented Slowik's secondary in the Pro Bowl.
In four seasons (2000-03) coaching Green Bay's defensive backs, the Packers recorded the highest takeaway total (116) in the NFL from 2001-03. The 2002 Packers defense led the league with 45 takeaways, while the 2001 unit tied for the NFL's second-highest takeaway total with 39.
Under Slowik's guidance, Packers safety Darren Sharper earned two Pro Bowl and Associated Press All-Pro selections (2000 and 2002). Sharper earned Pro Bowl honors and was named All-Pro in 2000 when he posted a career-best nine interceptions to lead the NFL and become the first Packer in 38 years to accomplish that feat.
In the five seasons Slowik coached on the Packers' defensive staff, Sharper accumulated 31 interceptions for the top mark in the NFL during that period.
Before working one year as the Cleveland Browns' defensive coordinator during their 1999 expansion season when he directed the league's No. 11 pass defense, he spent six years (1993-98) as the Chicago Bears' defensive coordinator.
In addition to his duties as defensive coordinator, Slowik coached the Bears' secondary during his first three years in Chicago and instructed their linebackers from 1996-97.
Slowik spent the 1992 season as a defensive assistant with the Dallas Cowboys, primarily working with the nickel defense. Dallas won Super Bowl XXVII while leading the NFL in total defense and limiting offenses to a league-low 27.2 percent success rate on third-down attempts. The Cowboys' pass defense ranked No. 5 in the NFL (167.9 ypg.) that year.
Before entering the NFL, Slowik served as a college assistant for 14 seasons. Slowik coached outside linebackers at East Carolina University (1990-91) and helped the 1991 Pirates to an 11-1 record and a final national ranking of No. 9, both tops in school history.
Prior to working as Rutgers' secondary coach from 1984-89, Slowik held the same assignment at Drake University in 1983. He was a part-time defensive assistant at the University of Florida from 1979-82, where his wife, Carol, was the head women's track coach. Slowik worked on the Gators' coaching staff with Shanahan from 1980-82.
A two-year starting cornerback at the University of Delaware, Slowik helped the Blue Hens to a 16-6 mark in his final two seasons and a trip to the quarterfinals of the NCAA Division I-AA playoffs as a senior.
He began his coaching career in 1978 as a graduate assistant at Delaware and remained in that position for one year.
Born May 16, 1954, in Pittsburgh, Slowik prepped at Baldwin High School in Pittsburgh. He and his wife, Carol, have four children: Ryan, Andrea, Bobby and Steven.
Burney spent seven seasons working under current Redskins executive vice president/head coach Mike Shanahan in Denver (2002-08), following stints with Carolina (1999-2001) and Cleveland/Baltimore (1994-98).
"Jacob brings a great background of mentoring defensive linemen and helping them reach their fullest potential," Shanahan said. "He will play a big part in preparing this team to play in one of the most physical conferences in the NFL."
During the course of Burney's seven years in Denver, the Broncos allowed the 10th-fewest yards and 12th-fewest rushing yards in the NFL. They ranked in the top five in rush defense three times during that span.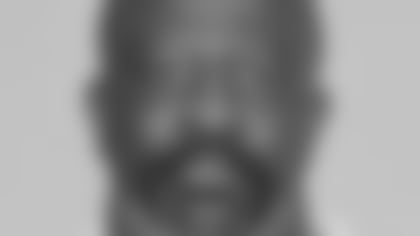 In 2007, Burney's group recorded nine takeaways (seven fumble recoveries and two interceptions), which led the AFC and ranked second in the NFL among defensive lines.
He was instrumental in the development of 2006 fourth-round draft pick Elvis Dumervil, who recorded 26 sacks over his first three seasons, including 12.5 in 2007, his first year as a starter. That total was sixth in the league and Dumervil's four takeaways tied for the most among NFL defensive linemen.
Burney coached defensive ends in 2006 when Denver was one of just three NFL clubs to have a trio of defensive ends register at least six sacks.
In 2005, Denver finished 13-3 en route to an AFC West division title, thanks in large part to a run defense that surrendered just 85.2 yards per game, the second-best mark in the NFL. Twice that season the Broncos allowed opponents less than 20 yards rushing in a game.
Burney's 2004 defensive line helped the Denver defense rank fourth overall and fourth against the run. Defensive end Reggie Hayward racked up a career high 10.5 sacks, a figure that ranked third in the AFC that season.
The year prior, in 2003, Denver also ranked fourth in the league in overall defense, while defensive end Bertrand Berry racked up a career-high 11.5 sacks and fellow defensive ends Hayward and Trevor Pryce had 8.5 apiece. Pryce was a Pro Bowl selection in 2002 in leading a defense that finished sixth overall in the league and fourth against the run.
In Burney's final two seasons in Carolina (2000-01), the Panthers registered 74 takeaways, which was the fourth-highest total in the league over that period. In 2001, defensive end Mike Rucker registered a career-high and team-leading nine sacks.
Before joining Carolina, Burney spent five seasons with Cleveland/Baltimore as defensive line coach.
In his first year with the Browns in 1994, he oversaw a defensive line that helped their defense surrender only 204 points (12.75 per game), nine rushing touchdowns and 3.6 yards per rush attempt.
In his final season with the franchise, in Baltimore in 1998, Burney helped develop defensive end Michael McCrary into a Pro Bowl starter, while the defense ranked sixth in the league.
Before entering the professional coaching ranks, Burney spent 11 years coaching on the college level, including stops at New Mexico (1983-86), Tulsa (1987), Mississippi State (1988), Wisconsin (1989), UCLA (1990-92) and Tennessee (1993). He coached the defensive line at each stop, except for Mississippi State where he tutored the inside linebackers.
Burney was a three-time All-Southern Conference selection at Tennessee-Chattanooga, where he earned a bachelor's degree in 1981. A native of Chattanooga, Burney was born Jan. 24, 1959.
He and his wife, Madrinna Patton, have two sons: Jacob, who was a four-year letter winner at Bucknell (2002-05) and Benjamin, who was an honorable mention All-Big XII cornerback as a senior at Colorado this past season.