In support of the NFL league-wide "A Crucial Catch" breast cancer awareness campaign during the month of October, the Redskins have announced their commitment to the fight against breast cancer through a series of initiatives and events designed to both create awareness and prevention among fans.
In recognition of her unwavering support for breast cancer initiatives, as well as her own successful battle against the disease, Tanya Snyder, wife of Redskins owner Daniel M. Snyder, will serve as an official NFL spokesperson for the breast cancer awareness campaign.

Tanya Snyder (Ned Dishman Photo)


For Mrs. Snyder, a long-time breast cancer fundraiser, the connection to breast cancer is a personal one.
"Breast cancer affects 1 in 8 American women and I was one of them last year," she said. "I am proud to work with the league and the Redskins to remind fans about the importance of annual screenings."
On Tuesday, Chris and Christy Cooley and Derrick and Emma Dockery, in partnership with the Redskins and the American Cancer Society, host the third annual All Star Survivors Luncheon for area women currently battling breast cancer.
The breast cancer survivors attending the event will be pampered, supported and celebrated by a host of players, coaches, and their wives, including Tanya Snyder, Christy Cooley and Emma Dockery serving as "Team Captains."
At the luncheon, the breast cancer survivor "all stars" will enjoy pink-themed hors d'ouevres while being treated to an afternoon of pampering that included receiving a brand-new wig and scarf, a makeup session with a licensed cosmetologist and $300 worth of makeup, a new pair of jeans donated by Gap, Inc., and a private tour of Redskins Park led by Cooley and Dockery.
Fans attending Sunday's game against the Green Bay Packers will be welcomed by dozens of Zeta Tau Alpha (ZTA) sorority members distributing 60,000 THINK PINK! ribbons and education cards in support of breast cancer awareness. Wives of Redskins players and coaches will join the Redskins Cheerleaders, Hogettes and ZTA volunteers to hand out ribbons before kickoff.
With the founding and continuous support of Tanya Snyder and the Washington Redskins, ZTA created a national model for its THINK PINK! breast cancer awareness and education campaign around the NFL.
When Mrs. Snyder and ZTA started this campaign in 1999, the Redskins were the only team in the league to participate. Eleven years later 20 of the 32 NFL clubs will participate in the ZTA THINK PINK! campaign.
Over the past 11years THINK PINK! events have reached more than 1.5 million football fans with the message of early detection and annual screening, with more than 355,000 of those fans being reached through the campaign Mrs. Snyder has championed at FedExField.
Moreover, in partnership with The George Washington University Medical Faculty Associates, the GW Mammovan will be on-site on Sunday to provide educational materials as well as tours of the mammovan for interested fans. This appearance by the GW Mammovan marks the first of a series of visits by the mammovan throughout the greater Washington, D.C. area.
The Redskins will be teaming up with GW to provide free mammograms for underserved area women throughout the month of October.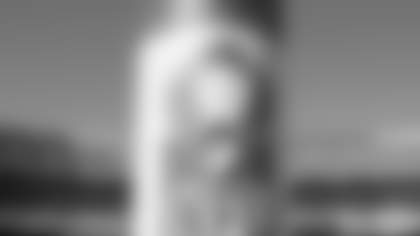 Sunday's game against the Packers will also feature:
Twenty survivors that attended the All Star Survivors Luncheon on Oct. 5 will be special on-field guests to welcome the team onto the field during player introductions
Players wearing pink cleats, wristbands, chin straps, gloves, sideline caps, helmet decals, captains' patches, sideline towels and quarterback towels
Pink sideline caps for coaches and sideline personnel and pink ribbon pins for coaches and team executives
On-field pink ribbon stencils and Crucial Catch wall banners
Pink goal post padding in end zones
K-balls with pink ribbon decals
Pink coins used for coin toss
Game-worn pink merchandise and K-balls will be autographed post-game and auctioned off at NFL Auction (www.NFLAuction.NFL.com), with proceeds benefitting the American Cancer Society.
In addition, specially designed, limited-edition Redskins hats and t-shirts will be available for sale throughout the stadium, at the Redskins Team Stores and online at Redskins.com. Partial proceeds from each limited-edition item will be donated to the American Cancer Society.