The Redskins are bringing back one of their own.
The team has agreed to contract terms with free agent guard Derrick Dockery.
Dockery was released by the Buffalo Bills on Feb. 26.
Dockery, 6-6 and 330 pounds, originally joined the Redskins in 2003 as a third-round draft pick.
Early in his rookie campaign, he earned a starting assignment at left guard and kept the job through 2006.
He signed a lucrative free agent contract with the Bills in 2007.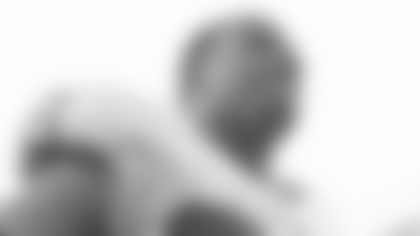 The last two years, Dockery helped running back Marshawn Lynch post 1,000-yard seasons.
Ironically, during a media session with Washington, D.C., reporters as he departed for Buffalo in 2007, Dockery suggested that he might one day return to play for the Redskins.
He has kept close ties with several Redskins players, including left tackle Chris Samuels.
He knows the team's blocking assignments, having tutored under Joe Bugel from 2004-06, so his return should be a seamless transition.
Dockery was part of an offensive line that helped running back Clinton Portis rush for a franchise-record 1,516 yards in 2005.
Dockery is 28 years old. He played college football at the University of Texas.
With the acquisition of Dockery, it appears the Redskins will not re-sign Pete Kendall.