The Redskins have completed the signing of free agent offensive lineman Jeremy Bridges.
Bridges took part in the Redskins' three-day mini-camp last weekend.
"He was one of the bright spots in the tryouts," Jim Zorn said.
Bridges is expected to be available to participate in the Redskins' OTA practice on Wednesday.
Bridges is a 6-year NFL veteran who has played for the Carolina Panthers the last three years and started 28-of-41 games at guard and tackle in that span.
He is listed at 6-4 and 326 pounds.
For his career, Bridges has started 39-of-62 games. He had a two-year stint with the Arizona Cardinals from 2004-05 and played one year with the Philadelphia Eagles in 2003.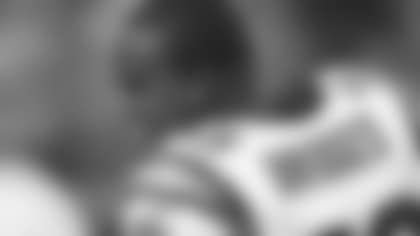 He was drafted by the Eagles in the sixth round of the 2003 NFL Draft.
The Redskins were also considering signing wide receivers Kelley Washington and D.J. Hackett, both of whom took part in the mini-camp.
Instead, the team signed wide receivers Roydell Williams and Trent Shelton on Monday.
Washington and Hackett had several impressive catches going against the Redskins' first-team defenders during the mini-camp.
It's believed that they are evaluating offers from other teams, however.
"We're going to talk about them," Zorn said. "We're already assured about Bridges. It's different [with Washington and Hackett] because there are enough [wide receivers] to choose from. We're not just choosing one guy.
"We'll make the assessment as coaches, as scouts, and then get the right guys on this team."