SAN DIEGO – This is the way the world ends. This is the way the world ends. This is the way the world ends. Not with a bang but a whimper.
Noted football fan T.S. Eliot wrote those words as the final stanza of The Hollow Men. You know he must have rooted for the Redskins.
Here's how this dreadful, injury-racked season ended. Here's how Jim Zorn's second (and widely speculated final) season as coach ended. Here's how the 2009 Redskins went out. Not with a bang but a whimper.
It ended with defensive tackle Albert Haynesworth, all $41 million guaranteed of him, sitting out his fourth game of the season. With receiver Devin Thomas unable to go. With safety LaRon Landry out. With undrafted rookie Edwin Williams starting at right guard because someone had to. With Jason Campbell's last desperate heave sailing out of bounds, another defeat salvaged from what seemed to be victory.
It ended on a sunny afternoon in southern California, where the San Diego Chargers, coached by Norv Turner (remember him?), rested many of their starters and played reserves who were better than the Redskins' starters. It ended with the Chargers scoring the winning touchdown with 35 seconds left to play, the backup quarterback passing to the backup fullback.
Once again the Redskins failed to protect a lead. Once again they had botched a shot at a touchdown, being penalized for a false start on the play after they had taken a time out, causing them to settle for a field goal. A four-point lead? No question how this would fall. Always did this season.
The Redskins didn't put the game away offensively and or secure it defensively. None of us has enough fingers and toes to count the times we've seen that happen since September.
The Chargers (13-3) had their cake and ate it too. They took it easy on their key players, got others plenty of work, and extended their streak of December victories to 19.
The Chargers led 10-0 after their first two possessions, at which point the Redskins had run three plays and gained one yard. Fred Smoot dropped an interception at the goal line on the first series, allowing the Chargers to kick a field goal and the Chargers converted two third downs and a fourth down on their touchdown drive.
Seen this show before? Where the Redskins trail before they even get to handle the football? Same old same old. With a twist.
The Chargers couldn't enhance their playoff status with a victory nor diminish it with a loss. They had earned the AFC's No. 2 seed and a first-round bye so they only needed to get their front-line players a bit of work. Receiver Vincent Jackson didn't play and running backs LaDainian Tomlinson and Darren Sproles essentially made cameo appearances.
As if it mattered. Billy Volek stepped in for Philip Rivers late in the first quarter and completed a 50-yard pass to Malcolm Floyd on his first snap, leading the Chargers to another field goal and a 13-0 lead. Then he took the team down the field in the final minutes, slicing through a soft and yielding defense.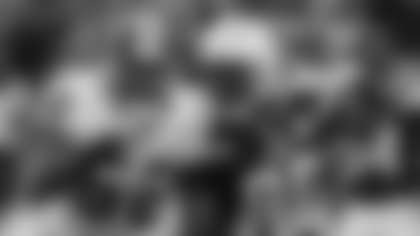 The ironies were many. So often in arrears at the half, the Redskins trotted to the locker room ahead 14-13. Having managed to gain only 58 yards all season on punt returns, Antwaan Randle El chose this game to actually break one ... for 43 yards. That's the Randle El who came in averaging 3.9 yards per return.
This was preceded by Campbell's 84-yard pass to Malcolm Kelly, the longest completion by the Redskins since 2001. No time to throw deep, except now, against reserves, against a defense that came in with starters Shawne Merriman, Jacques Cesaire and Eric Weddle already seated.
The result, even if it had been better, could not change destiny. Speculation ran wild on the NFL's final Sunday about any number of coaching vacancies, some real and some not quite vacant yet. Whatever the Redskins are planning, it certainly will unfold quickly.
Though the season doesn't end until the 16th game is played, it has been over for the Redskins for way too long and they must make yesterday vanish to disappear and invent a new tomorrow.
The Redskins and Chargers, oddly, were both 2-3 after five games. Then they went their separate ways. The Chargers ran off 11 consecutive victories to clinch their fourth consecutive AFC West title while the Redskins won only twice more to nail down last place in the NFC East for a second straight year.
Where did this come apart? Pick a time, a place.
Maybe when the Redskins lost offensive tackle Chris Samuels, a 15-point second-half lead and a 20-17 game to the Carolina Panthers on Oct. 11. The Redskins, unimpressive as they had been in their first four games, were at least 2-2 and still in position to fatten up on some winless teams.
Had they held on against the Panthers, maybe the 14-6 disaster loss at home to the Kansas City Chiefs would not have happened. Maybe they would have been 4-2 heading into the meat of the schedule and a little better positioned, a tad more confident.
Instead, they fell to the Panthers. A special teams gaffe gave the Panthers the ball in scoring position and they scored. When the Redskins needed to get a stop to return the ball to their offense, they couldn't. And against the Chiefs, they managed only two field goals and then the front office moved in on Zorn and strongly urged him to give up his play-calling duties to offensive consultant Sherm Lewis.
The team would only win two more games, both against teams (the Denver Broncos and Oakland Raiders) that lost their quarterbacks to injury after one half. Pieces began to fall from the chassis week by week.
Executive vice president Vinny Cerrato resigned and was replaced by a general manager, Bruce Allen. Assistant coaches interviewed for Zorn's job. Haynesworth torched defensive coordinator Greg Blache's scheme and criticized the way he had been used. Campbell said it wasn't "fair" that he'd been pounded by unblocked pass rushers and Zorn said life wasn't fair. How right he is.
The Redskins started three different players at left tackle, five at right guard. They used three punters and two kickers. A backfield that began with Clinton Portis and Ladell Betts ended up with two free agents off the street, Quinton Ganther and Marcus Mason, sharing carries.
An offensive consultant called pass plays, an offensive coordinator called run plays and the head coach chipped in helpfully in the two-minute drill. Certainly innovative. No other team does it.
A bad dream? No, a bad reality. Over and over and over now. Over at last, at 4-12.
Expect change. Expect it soon. This is the way the world ends and the way the new world begins.
---
Larry Weisman covered professional football for USA TODAY for 25 years and now joins the Redskins Broadcast Network and Redskins.com to bring his unique viewpoint and experience to Redskins fans. Go to Redskins.com for the Redskins Blitz column and NFL Blitz on Friday. Larry also appears on The Jim Zorn Show on WRC-TV on Saturday night, on Redskins Nation, airing twice nightly on Comcast SportsNet, and on ESPN 980 AM radio, all in the Washington, D.C. area. Read his blog at redskinsrule.com and follow him on Twitter.com/LarryWeisman.