It appears change is in order for the Redskins.
It may have already started.
At halftime of Sunday's game against Kansas City, Jim Zorn replaced struggling starter Jason Campbell with Todd Collins. It didn't provide the spark that Zorn had hoped for against the Chiefs, though.
The Redskins lost 14-6 at FedExField, dropping their record to 2-4 on the season.
Could more change be coming? Time will tell.
The Redskins' offense was sluggish most of the game, failing to generate any rhythm. Playing against the NFL's 32nd-ranked defense, the offense posted 265 yards of total offense, 147 passing yards and seven first downs.
Campbell completed 9-of-16 passes for 89 yards and one interception before he was benched.
In the second half, Collins guided the offense to two field goals but otherwise was stifled as well. He finished the game with 6-of-14 completions for 75 yards.
Third down was a problem for the Redskins. The offense converted just 2-of-14 third downs in the game.
Asked about his struggling offense, Zorn said: "It's my fault. I have to be better. It truly irritates me. I'm not going to rest until I get it taken care of."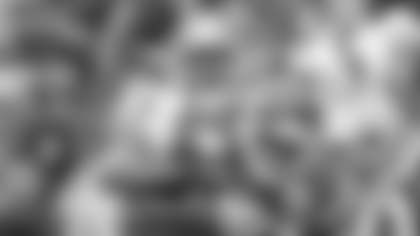 Lost in the aftermath of the disheartening loss was another strong performance by the defense.
The Redskins allowed just 266 yards of total offense and 158 passing yards. The front four pressured quarterback Matt Cassel time and again, sacking him five times. Andre Carter had two sacks.
The defense made its presence known early on.
Albert Haynesworth set the tone early, pummeling Cassel just as he released a pass on the Chiefs opening series. The incompletion forced a 3-and-out, one of many on the day.
Later in the first quarter, Brian Orakpo and Chris Wilson registered sacks, but Cassel was still able to move the Chiefs into scoring range.
Faced with a 4th-and-2 at the Redskins' 24-yard line, Chiefs head coach Todd Haley opted to go for the first down instead of trying a field goal.
Cassel dropped back and saw that his primary receiver was covered. He hesitated. Andre Carter got past left tackle Wade Smith and pulled down Cassel for another sack, ending the drive.
Washington's offense, meantime, was out of rhythm from the start.
Clinton Portis, who finished with 109 yards on 15 carries, fumbled on the Redskins' opening possession. The ball was recovered by linebacker Mike Vrabel, setting up the Chiefs at their own 47-yard line. The Redskins' defense stepped up, forcing a punt.
Late in the first quarter, Campbell threw a deep pass to Devin Thomas on a fly pattern. Thomas made a diving grab but landed out of bounds. Incomplete.
Then Chris Cooley turned a short catch into a 25-yard gain down the left sideline, setting up the Redskins at the Chiefs' 47. The drive stalled when Campbell's third-down pass to Antwaan Randle El was incomplete.
Midway through the second quarter, the Chiefs took advantage of a roughing the passer penalty on Albert Haynesworth and a 17-yard run by running back Larry Johnson to move into scoring range.
Cassel's third-down pass to wide receiver Dwayne Bowe in the end zone was off the mark, so the Chiefs settled for a 39-yard field by Ryan Succop and a 3-0 lead.
Late in the first half, the Redskins finally started to show signs of rhythm.
Campbell completed a 12-yard pass to Fred Davis and a 17-yard pass to Randle El to move the ball downfield.
The offense faltered, though. Campbell threw a short pass to Portis for four yards and then scrambled ahead for four more yards. Time dwindled down to six seconds left in the half.
At the Chiefs' 36-yard line, Campbell threw a high-arching pass to the goal line that was intercepted by cornerback Brandon Flowers.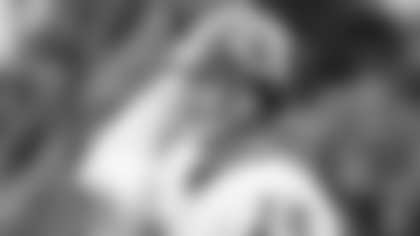 Collins came in at the start of the second half and was greeted with cheers from Redskins fans.
His first pass was a deep throw to Santana Moss downfield. Moss had a step on two defenders and made a diving grab for a 42-yard reception to the Chiefs' 31-yard line.
One play later, Mike Sellers was flagged for a holding penalty, pushing the offense back.
On 3rd-and-16, Collins completed a pass across the middle for 11 yards, getting the Redskins in field goal range.
Shaun Suisham converted a 40-yarder, evening the score at 3-3.
On the Redskins' next possession, Portis broke loose for a 78-yard run down the left sideline. He broke a tackle at the line of scrimmage and weaved past tacklers into open field.
Portis had Sellers running alongside him, but safety Mike Brown was able to fend off Sellers' block and push Portis out of bounds at the 10-yard line.
Collins overthrew Moss and Antwaan Randle El on fade passes in the end zone. On third down, Collins's pass was batted away at the line of scrimmage.
The Redskins had to settle for a 28-yard field goal by Suisham--and a 6-3 lead.
Kansas City responded on their next drive, as Cassel found time to throw a 20-yard and 16-yard passes to wide receiver Dwayne Bowe.
On 3rd-and-5 at the Redskins' 19-yard line, Carter sacked Cassel for a 9-yard loss and the Chiefs settled for a 46-yard field goal by Succop.
The game was tied at 6-6.
Defenses kept it that way--Haynesworth and Phillip Daniels combined on a sack of Cassel, Vrabel had a sack on Collins--until late in the fourth quarter.
Kareem Moore was flagged for a personal foul on punt returner Bobby Wade, setting up the Chiefs at the Redskins' 36-yard line. Next play, Cassel connected with tight end Sean Ryan to the 25.
Two incomplete passes later, Orakpo tackled running back Jamaal Charles for a 2-yard loss so Kansas City lined up for a field goal. Succop's 46-yard attempt gave the Chiefs a narrow 9-6 lead.
After a 3-and-out by Collins and the Redskins' offense, Kansas City got the ball back with 1:52 left.
Cassel threw a short pass to Bowe, who turned upfield and weaved his way past tacklers for a 32-yard gain to the Redskins' 9-yard line.
The play set up another Succop field goal, this one a 24-yarder to give the Chiefs a 12-6 lead.
The Redskins got the ball back, but an illegal block by Davis on the kickoff forced the offense to start at their own 7-yard line with 31 seconds left.
Collins dropped back to pass. Standing in the end zone, he waited for a receiver to get open. He waited too long.
Defensive end Tamba Hali dragged Collins down for a safety, giving the Chiefs a 14-6 lead.
The clock ticked down to zero, and the Redskins walked slowly off the field, heads down.
Perhaps they realized change is on the horizon.
[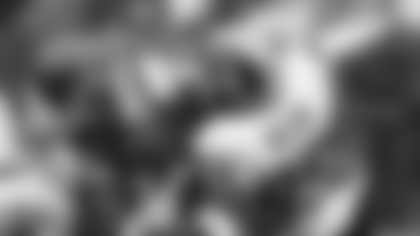 Photo Album: Redskins-Chiefs](/media-gallery/photos/week-6-redskins-chiefs/F05CB192-0CEE-4738-A51A-5D78131E48C4)
---
The Redskins return to FedExField on Sunday, Oct. 18 to take on the Kansas City Chiefs. Kickoff is 1 p.m. ET.
FedExField is a natural grass surface. The stadium seats 91,704.
It is the first of four games the Redskins will play against the AFC West this season. Last year, the Redskins were 1-3 against the AFC East. Since 2003, they are 7-17 against the AFC.
The Redskins are 2-0 at FedExField this season. They beat the St. Louis Rams 9-7 in Week 2 and the Tampa Bay Buccaneers 16-13 in Week 4.
Kansas City is the sixth consecutive winless team the Redskins have faced this season. That sets an NFL record previously held by the New York Giants in 1954.
The Chiefs are coming off a 26-20 overtime loss to the Dallas Cowboys. They are 0-3 against the NFC East so far this season.
The Redskins-Chiefs game will be televised to a regional audience on CBS. Ian Eagle does the play-by-play with color commentary by Rich Gannon.
On radio, the game will be broadcast locally on the Redskins Radio Network. Larry Michael calls the play-by-play with former Redskins and Hall of Famers Sonny Jurgensen and Sam Huff adding color commentary. Former Redskin Rick 'Doc' Walker reports from the sidelines.
Jorge Andres and Mario Alfaro call the game in Spanish on ESPN Deportes 730, with Cristina Cruz reporting from the sidelines.
---
PROJECTED STARTING LINEUPS
Official Redskins-Chiefs FlipCard (PDF)
OFFENSE
Pos.
Redskins
Chiefs
WR
89 Santana Moss
82 Dwayne Bowe
LT
74 Stephpn Heyer
76 Branden Albert
LG
66 Derrick Dockery
54 Brian Waters
C
61 Casey Rabach
64 Rudy Niswanger
RG
63 Will Montgomery
79 Mike Goff
RT
71 Mike Williams
75 Ryan O'Callaghan
TE
47 Chris Cooley
89 Sean Ryan
WR
12 Malcolm Kelly
80 Bobby Wade
QB
17 Jason Campbell
7 Matt Cassel
FB
45 Mike Sellers
42 Mike Cox
RB
26 Clinton Portis
27 Larry Johnson
DEFENSE
Pos.
Redskins
Chiefs
DE
99 Andre Carter
94 Tyson Jackson
DT
96 Cornelius Griffin
95 Ron Edwards
DT/DE
92 A. Haynesworth
72 Glenn Dorsey
DE/LB
93 Phillip Daniels
50 Mike Vrabel
LB
98 Brian Orakpo
53 Demorrio Williams
LB
59 London Fletcher
51 Corey Mays
LB
52 Rocky McIntosh
91 Tamba Hali
LCB
23 DeAngelo Hall
24 Brandon Flowers
RCB
22 Carlos Rogers
39 Brandon Carr
SS
37 Reed Doughty
30 Mike Brown
FS
30 LaRon Landry
44 Jarrad Page
SPECIAL TEAMS
Pos.
Redskins
Chiefs
P
3 Hunter Smith
2 Dustin Colquitt
K
6 Shaun Suisham
6 Ryan Succop
H
3 Hunter Smith
6 Ryan Succop
LS
67 Ethan Albright
43 Thomas Gafford
KOR
31 Rock Cartwright
25 Jamaal Charles
PR
82 A. Randle El
80 Bobby Wade
---
Washington and Kansas City have played seven times in the regular season, with the Chiefs holding a 6-1 series lead.
Washington has only beaten Kansas City once in regular season play. In 1983, the Redskins defeated the Chiefs 27-12 at RFK Stadium.
The last meeting between the two clubs was on Oct. 16, 2005, when the Chiefs beat the Redskins 28-21 at Arrowhead Stadium.
It was a game of big plays, but in the end the Kansas City Chiefs had one more big play in them.
The Chiefs capitalized on a Rock Cartwright fumble that was returned for a touchdown and a screen pass that led to a 60-yard touchdown run by Priest Holmes.
Mark Brunell completed 25-of-41 passes for 331 yards and three touchdowns. Santana Moss was his top target, catching 10 passes for 173 yards and two TDs, including a 78-yarder on a screen pass.
The last time Washington and Kansas City played at FedExField was on Sept. 30, 2001, with the Chiefs winning 45-13. It was Kansas City's only previous visit to FedExField.
The Chiefs also hold the series lead in preseason with a 4-1 edge.
---
REDSKINS 2009 RANKINGS
Offense
Rank
Yards/Game
Total Offense
23
299.8
Rushing Offense
25
94.8
Passing Offense
22
205.0
Defense
Rank
Yards/Game
Total Defense
4
290.8
Rushing Defense
22
119.6
Passing Defense
3
171.2
 </tbody>

CHIEFS 2009 RANKINGS
Offense
Rank
Yards/Game
Total Offense
30
258.0
Rushing Offense
24
95.6
Passing Offense
29
162.4
Defense
Rank
Yards/Game
Total Defense
32
402.8
Rushing Defense
25
132.8
Passing Defense
29
270.0
---
FAMILIAR FACES ON THE CHIEFS
Strength and conditioning coach Cedric Smith was a Redskins fullback in 1994-95.
Offensive tackle Ikechuku Ndukwe spent time on the Redskins' roster and practice squad in 2005-06.
Regional scout Jim Nagy was a scout for the Redskins in 2001.
Area scout Ryan Kessenich served as a pro personnel assistant with the Redskins in 2005.
---
REDSKINS-CHIEFS NEWS & NOTES
-- Portis By Ground, Portis By Air
Clinton Portis has 44 rushing touchdowns as a Redskin--including a 1-yard plunge last Sunday at Carolina--and 73 in his career.
His 73rd career rushing touchdown last Sunday tied him with former Redskins running back Terry Allen for 24th on the NFL all-time list.
Portis's next rushing touchdown ties him with Earl Campbell and Leroy Kelly for 22nd on the list.
Portis surpassed Campbell on the NFL's all-time rushing list on Oct. 4 vs. Tampa Bay. Through Week 5, Portis has 9,540 career rushing yards.
"I think it's a great accomplishment," Portis said. "I think my track record speaks for itself. Passing Earl campbell, who I think is one of the best running backs of all time, is great. It's great company to be in."
Entering the 2009 campaign, Portis had just four receiving touchdowns.
Last Sunday in Carolina, Portis's 10-yard touchdown catch in the first quarter vs. Carolina was his first receiving TD since Dec. 5, 2004 in a game against the New York Giants.
That was also the last time Portis had both a rushing and receiving touchdown in the same game. He has accomplished that feat three times in his career.
-- How the Redskins' Roster Was Built
The Redskins have 24 players on the roster that the team drafted, including 2009 first-round pick Brian Orakpo and 2009 supplemental draft pick Jeremy Jarmon. Draft picks account for 45.2 percent of the Redskins roster.
Chris Samuels is the longest-tenured Redskins. He has played for the franchise since 2000.
Washington has used free agency to acquire 22 players, including Mike Sellers in 2004, Casey Rabach in 2005, Andre Carter and Antwaan Randle El in 2006, London Fletcher in 2007, DeAngelo Hall in 2008 and Albert Haynesworth and Hunter Smith in 2009. Free agents account for 43.3 percent of the roster.
Three Redskins players were acquired as undrafted rookie free agents. This group includes starting right tackle Stephon Heyer.
The team has acquired two players via trade. Clinton Portis was acquired in a 2004 trade with the Denver Broncos and Santana Moss joined the Redskins as part of a 2005 trade with the New York Jets.
The Redskins have claimed two players off waivers: Anthony Alridge and Marcus Mason.
Chris Cooley saw his streak of 76 consecutive games with a catch came to an end in Sunday's loss to the Carolina Panthers.
Cooley did not have a pass thrown in his direction in the game. He was required to stay in and help offensive tackles D'Anthony Batiste and Stephon Heyer block as the line struggled in pass protection.
Still, Cooley leads the Redskins with 22 catches this season for 254 yards. He has two touchdowns.
He has emerged as one of the top tight ends in Redskins franchise history.
Cooley has four of the top five single-season receiving seasons by tight ends in Redskins history. Last year, his 83 catches surpassed Jerry Smith for most ever by a tight end and his 849 yards tied Smith for most ever by a tight end.
Todd Collins knows the Kansas City organization perhaps better than any Redskin.
He played for the Chiefs from 1998-2005. He only saw action in 12 games in that span as he mostly served as a backup to starter Trent Green.
Collins signed with the Redskins in the 2006 offseason.
Collins has not thrown a regular season interception since 1997 when he was with the Chiefs.
He leads all active quarterbacks with 203 consecutive pass attempts without an interception. New England's Tom Brady is next with 142.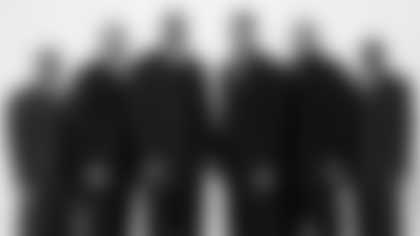 -- Redskins Team Captains
The Redskins have elected captains for the offense, defense and special teams.
For the offense, it's quarterback Jason Campbell and left tackle Chris Samuels.
For the defense, it's defensive tackle Cornelius Griffin and linebacker London Fletcher.
For special teams, it's running back Rock Cartwright and fullback Mike Sellers.
Sellers is the newcomer of the captains this year. The other five were also voted team captains in 2008.
-- QB Rating vs. Redskins
In last Sunday's 20-17 loss to Carolina, the Redskins' defense continued its NFL-best streak of not allowing an opposing quarterback to reach a QB rating of 100 or more.
By holding Jake Delhomme to an 82.3 rating last Sunday, the defense improved its streak to 26 games. (The stat is based on a minimum of 20 pass attempts.)
The Atlanta Falcons and Indianapolis Colts are next on the list with 10 consecutive games.
Dallas Cowboys quarterback Tony Romo was the last QB to post a 100 passer rating against the Redskins. He accomplished it on Nov. 18, 2007, in a 28-23 win over the Redskins at Texas Stadium.
Washington's strength of schedule for 2009 was ranked 16th in the NFL at .492. Their opponents' 2008 cumulative record was 125-129-2.
The Redskins play a total of seven games against 2008 playoff teams, with four of those games against NFC East foes Philadelphia and New York.
The Miami Dolphins have the NFL's toughest schedule at .594. Their opponents' 2008 cumulative record was 152-104.
The Chicago Bears have the NFL's easiest schedule at .414. Their opponents' 2008 cumulative record was 105-149-2.
The Redskins have opened the 2009 season by playing against five consecutive teams that do not have a win (including the New York Giants in Week 1).
That ties an all-time mark in league history. The Giants competed against five straight winless teams in 1954.
The Redskins are the fourth team in four years to face winless teams in four consecutive games (Colts in 2008, Jets in 2007 and Dolphins in 2006).
-- Defense Making a Point
Washington has the NFL's longest streak of allowing 27 points or less in a game--it stands at 27 straight.
Atlanta is next on the list at 29.
Washington has not allowed more than 30 points in 28 consecutive contests, more than twice as many as second-place Minnesota at 13.
-- Haley's Redskins Connection
Kansas City head coach Todd Haley has a Redskins connection: his father Dick Haley was a defensive back with the Redskins fromo 1959-60.
Todd Haley joined the Chiefs last offseason after a two-year stint as offensive coordinator with the Arizona Cardinals.
Haley visited FedExField with Arizona each of the last two seasons. The Redskins won both contests, 21-19 in 2007 and 24-17 last year.
Kansas City left tackle Branden Albert grew up in Glen Burnie, Md., a suburb of Baltimore.
He was a two-way prep standout at Glen Burnie High School, playing both defensive tackle and offensive tackle duriing his junior and senior seasons.
Albert attended the University of Virginia and was a first-round draft choice (eighth overall) by the Chiefs in 2008.
FedExField is the largest stadium in the NFL with 91,704 seats.
It is more than 11,000 seats ahead of the second biggest stadium, the new Cowboys Stadium. (Cowboys Stadium is expandabe with standing room only to about 110,000.)
The Redskins set a franchise single-game attendance record--90,910--in a Dec. 30, 2007 game against the Cowboys.
The Redskins host their first prime time game this season when they take on the Philadelphia Eagles at FedExField on Monday Night Football on Oct. 26. Kickoff is 8:30 p.m. ET.
Last year, the Redskins swept the Eagles in both games, winning 23-17 in Philadelphia and 10-3 at FedExField.
The Redskins were 0-4 in prime time games in 2008.