Edwin Williams grew up in Washington, D.C., attended DeMatha Catholic High School in Hyattsville, Md., played college football at the University of Maryland, signed with the Washington Redskins as an undrafted rookie and made the club.
Dream story. Local kid who loved the Redskins as a child plays for them as a man.
But wait. There's more. He's going to be on the field on Sunday with the Dallas Cowboys. He can't wait to see them up close in their clean white uniforms, in that billion-dollar stadium, in all their strutting glory.
"I hate the Cowboys with a passion," he says.
He can list the reasons. And does. Whole-heartedly.
"Terrell Owens. Tony Romo dating celebrities. They're like a show. They ain't done nothing in 10 years and when they're doing bad, it's like the story of the week everywhere," Williams says.
"I hate people from this area who are Cowboys fans. I hate that," he continues. "At least show some pride for your city. You look at people in Wisconsin, they're Green Bay fans. Ain't no Cowboys fans. You think people in Dallas are Redskins fans?"
That's the way of it with the Redskins. Say what you will about every other game and every other team but realize how much the Dallas game means.
"I figured it out my rookie year. When I first came here we hadn't beaten them in about 12 or 14 games," says eight-year veteran running back Ladell Betts, who will start for the injured Clinton Portis.
"I don't hate them but I've learned to not want to lose to them. It's ingrained in you. It's been driven into you for years."
Please, tell us how you really feel.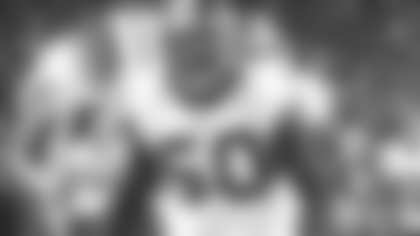 Edwin Williams (Ned Dishman Photo)


"For some people, it's 'If you won't win a game, at least beat Dallas.' It means something to these fans."
The Cowboys had defeated the Redskins 10 consecutive times but that streak ended with the second meeting in 2002, Betts' first year.
"I was part of the team that broke the streak. I quickly learned what it meant to the fans," he says.
Then there's rookie linebacker Robert Henson. From Longview, Tx. Out of Texas Christian University. Whose father-in-law is the noted pastor T.D. Jakes of The Potter's House, a 3,000-member church in Dallas. Who sheepishly admits to being a Cowboys fan … in the past.
"The year Santana (Moss) caught the two touchdown passes I was pretty disappointed," he says.
That was 2005, when Mark Brunell threw a pair of deep strikes to Moss late in the game to eke out a shocking 14-13 victory at Texas Stadium.
Now Henson tries to get with the program and generate a little anti-Dallas anger. This is not his strong suit.
"It's one of the more storied rivalries in the NFL," he says calmly. "You don't wish any ill on the other team but we definitely want to come out of there with a win. After 60 minutes we're back to being cool, level-headed guys."
There's no need to get a long explanation of his feelings from fullback Mike Sellers.
Every conversation about that Dallas team includes a reference to "Cowgirls." Ah, cool, level-headed.
For the measured response we go to defensive end Andre Carter. He played the first five years of his career with the San Francisco 49ers and then joined the Redskins as a free agent.
"When I first came in '06, I didn't realize how much of a big rivalry it was. But when you see the old footage from back in the day, you understand. The 'hatred' has arisen every time I play them," he says.
The culture feeds the rivalry and the rivalry feeds the culture.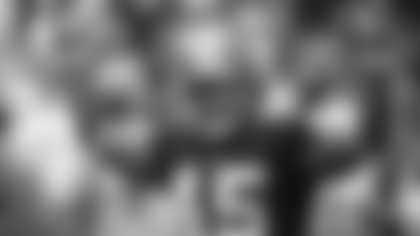 Mike Sellers (Ned Dishman Photo)


"It's just instilled in you, like you're Luke Skywalker and they're from the dark side," Carter says.
One of the fellas from back in the day is Rick "Doc" Walker, a Redskins tight end from 1980-85. He already has his game face on and he'll be on the field on Sunday but as the radio broadcast crew's sideline reporter.
"It's not a player-on-player hate as it used to be," he says. "It's fan-on-fan. They represent the quarterback (Romo) with the Hollywood star (Jessica Simpson) and the guy hasn't even won a playoff game."
Walker pauses only to reload.
"Fourteen years and they haven't won a playoff game but they want to pass themselves off as America's Team. It's easy to despise their arrogance. I pray for Cowboys fans."
Thanks for that tender mercy, Doc.
---
Larry Weisman covered professional football for USA TODAY for 25 years and now joins the Redskins Broadcast Network and Redskins.com to bring his unique viewpoint and experience to Redskins fans. Go to Redskins.com for the Redskins Blitz column and NFL Blitz on Friday. Larry also appears on The Jim Zorn Show on WRC-TV on Saturday night, on Redskins Nation, airing twice nightly on Comcast SportsNet, and on ESPN 980 AM radio, all in the Washington, D.C. area. Read his blog at redskinsrule.com and follow him on Twitter.com/LarryWeisman.