The Washington Redskins have announced that Director of Sports Medicine Lamar 'Bubba' Tyer has retired following 37 seasons with the Redskins athletic training staff, 25 of them as the head athletic trainer.
Tyer spent the 2002 season as a front-office administrator before retiring from the Redskins in 2003, but returned to the team upon Hall of Fame Coach Joe Gibbs' return in 2004 as Director of Sports Medicine.
"No one has given more to the Redskins than Bubba. More time, more help, more support, and more love," said Redskins Owner Daniel M. Snyder. "He has been a friend to me and to countless others."
Tyer originally joined the Washington athletic training staff in 1971, becoming a member of the first staff of Redskins Hall of Fame Coach George Allen.
In his 37 seasons with the Redskins, Tyer has been a part of five Super Bowl appearances and three World Championship teams, while working with future Hall of Famers George Allen, Joe Gibbs, Darrell Green, Ken Houston, Sonny Jurgensen, Art Monk, John Riggins and Charley Taylor, as well as Redskins' greats Russ Grimm, Jeff Bostic, Joe Theismann, Mark Moseley and Pat Fischer.
"It has been a fantastic 37 seasons with the Redskins," Tyer said. "I am proud to have been a part of so many great accomplishments through the years. I just want to thank both the Snyder and Cooke families for all they have done for me and my family. I had the great pleasure of working with some great coaches and players. I am really happy that Coach Gibbs brought me back and that I was able to be a part of Coach [Jim] Zorn's first season. We have a very talented training staff and they will do a great job."
"Bubba has played such an important role in the Redskins organization over the years," Executive Director of Football Operations Vinny Cerrato said. "We have been very fortunate to have a chance to work with someone who is so well respected in his field. The players and our staff hold Bubba in very high regard. We can't thank him enough for everything he has done for the Redskins."
As a tribute to his dedication and professionalism, Tyer was recognized as the NFL's top trainer in 2000 and was inducted to the Redskins Ring of Fame at FedExField in 2003. In addition, Tyer previously served as president of the Pro Football Athletic Trainers Society.
"I think it is incredible to see the impact Bubba has had on the Washington Redskins and in the National Football League," Head Coach Jim Zorn said. "He has received recognition for his accomplishments as the league's top athletic trainer and he's already in the Redskins' Ring of Fame. Those are outstanding honors."
"The thing I discovered about him is how deeply he cares about this organization, and his passion for the profession. He had a great presence and a tremendous intelligence in the arena of athletic training. Obviously there's science to being an athletic trainer, but I think Bubba made an art of recovery and rehab, and I think he did it in a tremendous way. From the time I arrived here, I could see the profound impact he has had on our players, coaches and the Redskins organization."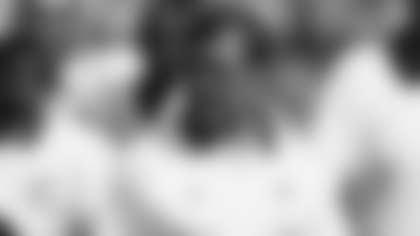 Bubba Tyer](/media-gallery/photos/bubba-tyer-retires/C9C4444A-F65A-42F8-A75D-BAE4768B42C2)

"Bubba is one of the most respected people I have been around," offensive line coach Joe Bugel said. "He did his job with passion and had great loyalty to the organization. He is a friend that I will have forever.
"He is more than a friend--he was like a brother. We have been together for 15 years and he is one guy who is always there for you. I have great love and respect for him and his wife Cathy. He has not only meant a lot to our organization, but also to our coaches."
One of the most respected and popular figures in Redskins history, Tyer graduated from Lamar University in Beaumont, Tex., and was head trainer for the United States Marine Corps' varsity sports program at Quantico from 1968-1970.
Tyer finishes his career in Washington after 602 regular season games as a Redskins employee.