One day after upgrading their defensive line, the Redskins eyed improvement in the secondary with the selection of cornerback Kevin Barnes in the third round of the 2009 NFL Draft.
Barnes, 22, is a local product. He grew up in Glen Burnie, Md., and attended the University of Maryland.
At Maryland, the 6-0, 187-pound Barnes established himself as one of the Atlantic Coast Conference's hardest hitters. Scouts say he has impressive speed and leaping ability that allows him to compete against taller wide receivers.
"He has great football awareness on the field because he has great vision," head coach Jim Zorn said. "He can react to the quick screen very well. It is very difficult for a receiver to get a quick screen on him if you are just going to one on one. He understands double moves well."
Barnes was among the top-rated players on the Redskins' board at the time the team selected him, Zorn added.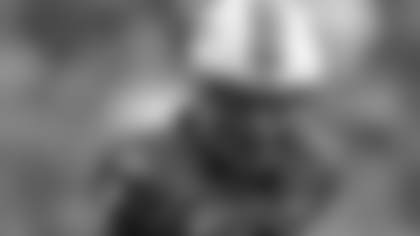 At Maryland, Barnes cracked the starting lineup for the first time as a junior and produced an impressive campaign. He had 65 tackles, nine passes defended and four interceptions.
The four interceptions were the most by a Terrapin since Domonique Foxworth recorded five in 2002. (Foxworth currently plays for the Baltimore Ravens.)
Barnes would start 21 games in his last two years at Maryland. His senior season ended prematurely when he fractured his shoulder blade.
For his career, Barnes played in 43 games and recorded 100 tackes, 5.5 tackles for a loss, six interceptions, 15 passes defended and two forced fumbles.
Barnes also saw extensive time on special teams for the Terrapins.
His physicality was another attribute that earned the Redskins' respect.
"In this league, you have to be able to attack receivers and be able to tackle running backs coming off the edge," Zorn said. "He is not afraid to make a tackle. As you see some highlights on him, he comes up and he packs a wallop when he gets there, especially on receivers."
With the Redskins, Barnes is expected to compete for a role in nickel and dime packages.
This offseason, the Redskins re-signed cornerback DeAngelo Hall and have returning veterans Rogers and Fred Smoot as well. Youngsters J.T. Tryon, a fourth-round draft pick in 2008, and Byron Westbrook are also in the mix.