Redskins.com breaks down some of the key matchups to keep an eye on during Monday night's Redskins-Eagles game at FedExField.
"Redskins-Eagles: 4 Keys to the Game" is presented by Papa John's.
Every Monday, fans can order a large cheese pizza for only $9.99, plus for each touchdown that the Redskins score, fans get one free topping. And with a Redskins victory, fans get double the toppings.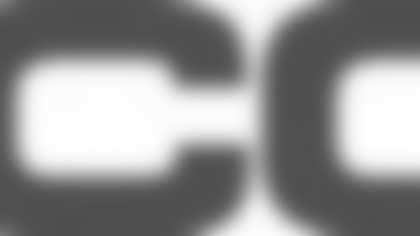 The Redskins-Eagles game is presented by GEICO: 15 minutes can save you 15 percent or more on car insurance. Visit *www.GEICO.com.*
---
-- OFFENSE
Jason Campbell vs. Eagles Pass Defense
Campbell was benched last week against Kansas City due to hesitation on some throws and inaccuracy. He returns to the lineup against Philadelphia. And coaches, teammates and fans are watching to see how he responds.
Will it spark the Redskins' offense?
Campbell has completed 107-of-163 passes, a 65.6 completion percentage, for 1,197 yards, six touchdowns and six interceptions.
In Philadelphia, the Redskins face a top 10 defense for the first time since Week 1. The Eagles' defense is ranked third overall and fifth in pass defense.
](http://www.papajohns.com)
Cornerbacks Asante Samuel and Sheldon Brown are strong in coverage but also opportunistic in getting a read on pass routes. Samuel leads the NFL with four interceptions while Brown has three.
If receivers struggle to get open, then Campbell may have to use his mobility against the Eagles' aggressive pass rush. He has 20 rushes for 95 yards this season.
-- DEFENSE
Redskins Run Defense vs. Brian Westbrook
The Redskins' defense has been among the league's best in stopping the run the last two years, but this season the unit is ranked 22nd in the NFL.
Just two running backs have surpassed the 100-yard mark--and barely at that. St. Louis's Steven Jackson posted 104 rushing yards in Week 2 and Detroit's Kevin Smith had 101 rushing yards in Week 3.
London Fletcher, the Redskins' top run-stopper, leads the defense in tackles with 73. Andre Carter has been solid in run defense with 37 tackles and Albert Haynesworth has been an imposing presence inside with 29 tackles.
Westbrook may not be as fast as he once was, but he remains shifty. He keeps his feet moving at all times, allowing him to shed tacklers.
Two years ago, Westbrook had his best game against the Redskins when he had 20 rushes for 100 yards and a touchdown. He also had five receptions for 83 yards, including a screen pass that he turned into a 57-yard touchdown catch-and-run.
Last year, the Redskins held Westbrook in check, holding him to 78 rushing yards and one touchdown in two games. He still was effective in the passing game, grabbing 12 passes for 122 yards.
-- SPECIAL TEAMS
Redskins Punt Coverage vs. DeSean Jackson
The Redskins have been impressive on punt coverage, allowing an average of just 5.4 yards per return. That's second-best in the NFL through Week 6.
The longest punt return against the Redskins this year? A 17-yarder by Kansas City's Bobby Wade last week.
The Redskins' special teams excel at swarming ball carriers. The unit is led by H.B. Blades (16 tackles), Mike Sellers (10 tackles), Reed Doughty (nine tackles) and Kareem Moore (eight tackles).
The Eagles are ranked second in the NFL in punt returns in the early going this year.
Jackson is easily the most dynamic returner the Redskins have faced so far. He has 10 returns this season for a 15.8-yard average, highlighted by an 85-yard punt return for a touchdown in Week 1.
Last year, Jackson had a 68-yard punt return for a touchdown against the Redskins.
-- 1-on-1
Albert Haynesworth vs. Jamaal Jackson
Haynesworth has proven to be as advertised. He gets a strong, ferocious push up the middle--and the Redskins' pass rush, tied for sixth in the NFL with 28 sacks, has benefited.
Haynesworth, 6-6 and 350 pounds, has posted 29 tackles, two sacks and eight quarterback hurries in six games with the Redskins.
In film study this week, he had to take note that Oakland Raiders defensive tackle Richard Seymour had a strong game against Jackson and the Eagles' interior line last Sunday. Seymour posted two sacks and a forced fumble in the Raiders' 13-9 win over the Eagles.
Jackson, who comes in at 6-4 and 330 pounds, is a 6-year veteran. The Eagles have long had strong offensive lines, but look for them to provide Jackson with help when Haynesworth is lined up over him.