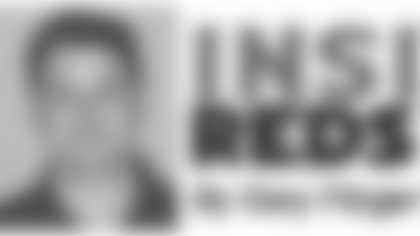 The Redskins hosted a special teams practice on Saturday afternoon at Redskins Park, giving Danny Smith another chance to evaluate the team's kickoff and punt coverage units.
You want competition at training camp? This could be where competition is most intense as young players try to make their mark.
Last year, Khary Campbell and James Thrash were the top two special teams tacklers. Campbell, who logged 27 special teams tackles in 2008, has led the Redskins the last four years.
Campbell and Thrash are no longer on the roster. Campbell remains an unrestricted free agent and Thrash has moved into a player development role with the team.
Young Redskins such as Kareem Moore, Alfred Fincher, Reed Doughty and Justin Tryon are expected to assume larger roles. They join long-time contributors Rock Cartwright and Mike Sellers.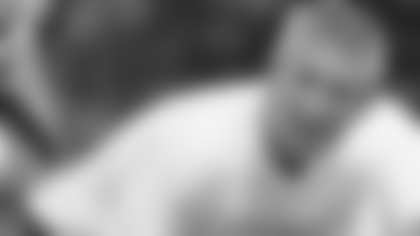 Moore and H.B. Blades, both sixth-round draft picks the last two years, could develop into standouts. Moore had 21 special teams tackles as a rookie last year--fourth best on the team--while Blades logged 16.
"There's a void with Khary and James not here, but it's a void we're all in sync with," Smith said. "Hopefully we'll quickly see good replacements for Khary and James, but they're hard to replace. It'll be a chance for some guys to make our football team."
In Thursday night's 23-0 loss to the Baltimore Ravens, punt coverage proved to be a struggle as the Ravens returned six punts for a 12.2-yard average.
Todd Yoder, Moore, Marcus Mason, Fred Davis, Darrel Young and Keith Eloi were among players who had special teams tackles.
Draft picks Cody Glenn, Robert Henson and Eddie Williams were also active on kick and punt coverage.
Young, who has impressed in training camp, may have made the best play of the night when he got in position to down a Hunter Smith punt at the Ravens' 12-yard line.
Mason, taking part in his third Redskins training camp, has been putting a renewed emphasis on special teams.
"The more you can do in the NFL, the more successful you'll be," Mason said. "When I was younger, I didn't really understand that. If you can do kick returns, punt returns, punt block, punt protector, play running back, catch balls out of the backfield—then you have a better chance of making the team."
Despite the struggles on Thursday night, Jim Zorn has been encouraged by what he has seen from young special teams players.
"There is a larger pool of core special team guys this year, guys who play on more than one unit, especially with all of the new young players coming in," head coach Jim Zorn said. "Even the second-year players that have been in our program a year--they are better as well."