Wondering about a player's status? Trying to recall a past game? Want some insight on the Redskins? Redskins.com's Gary Fitzgerald opens up the mailbag on Friday and answers fan questions.
Question: How big of a priority are the Redskins placing on acquiring more linebacker depth?
Gary: I would say that acquiring more linebacker depth--and maybe even a potential starter--is a big priority. Strong-side linebacker Marcus Washington, a great Redskin the last five years, was released on Friday. H.B. Blades could fill his position--he played well down the stretch last season when Washington was injured--but he is a natural middle linebacker and could eventually take over for London Fletcher. The team is likely in the market for at least one linebacker, either in free agency or the draft. Also, backups Khary Campbell and Alfred Fincher are scheduled to be free agents this offseason. If they depart, then the team may need to add some young linebackers who can excel on special teams.
Question: What do you think the chances are of the Redskins drafting Michael Crabtree?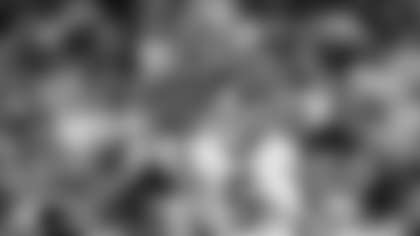 Gary: Slim. The Redskins drafted a pair of wide receivers--Devin Thomas and Malcolm Kelly--in the second round last year and their continued development is a key to the 2009 season. As rookies, Thomas and Kelly were slowed by injuries last year. When healthy and productive, the Redskins' wide receiver corps looks solid with Santana Moss and Antwaan Randle El. As for Crabtree, the Texas Tech wide receiver is sure to be a first-round pick and I believe the Redskins have more pressing needs at No. 13.
Question: There is a large group of fans who believe that Colt Brennan may be the future of the Redskins offense. In your opinion, what would it take for Jim Zorn to put Brennan in as the starter? Do you agree with the hype about his ability?
Gary: Colt Brennan showed some flashes last preseason, which is why many fans are excited about him. He has plenty of confidence, a trait needed to succeed at the NFL level. Last year, Jim Zorn began the process of tweaking Brennan's mechanics as well as his sidearm release, so Brennan remains a work in progress. Preseason will be his time to shine in 2009. I think Brennan could compete to be the primary backup to Jason Campbell, but he might be best served as the No. 3 quarterback for the second year in a row. So...what would it take for Jim Zorn to put Brennan in as the starter? Injuries to both Campbell and Todd Collins.
Question: If Jason Campbell starts the season poorly, do you think a change at quarterback is in order?
Gary: Jim Zorn has said he does not want uncertainty at the quarterback position. So I think Jason Campbell is his guy and he sticks with him through thick and thin. And that's the right decision, in my estimation. Jason Campbell clearly has the skills to emerge as an upper echelon quarterback. A second year in Jim Zorn's offense should help that cause.
Question: I know the Redskins used a lot of different defenses where more than two safeties were [on the field]. However, with how well Chris Horton played last year and a healthy Reed Doughty coming back, along with the option of Shawn Springs playing safety, who do you see being the actual starter next season?
Gary: In the base defense, I see LaRon Landry starting at free safety and Chris Horton starting at strong safety. On passing downs, Kareem Moore could come in to play free safety with Landry moving closer to the line of scrimmage, where he can blitz more. The wild card is Shawn Springs. He is open to playing safety to prolong his career, but he remains a top cover cornerback.
Question: Is the Redskins Beach Blitz going to happen again this year?
Gary: The Redskins will not hold the Redskins Beach Blitz this year. It was a great event and a great time for fans and players alike, so the team hopes to return to Virginia Beach in future years.