Wondering about a player's status? Trying to recall a past game? Want some insight on the Redskins? Redskins.com's Gary Fitzgerald opens up the mailbag on Friday and answers fan questions.
Question: The Redskins started out so confident and strong last year. Then they went away from the running game and their defense was on the field too much. What moves do you see them doing to fix their problems (with either free agency or the draft)?
Gary:The most important "move" the Redskins can make in 2009 is continuing the progress of Jason Campbell. He needs to emerge as an upper echelon quarterback for the Redskins to make a playoff push next season. On offense, I expect the team to add a young offensive lineman into the mix. Even though Clinton Portis is still highly productive, I think adding a lightning-fast, Chris Johnson-type running back would help take the pressure off Portis and give the offense another dynamic weapon. On defense, I believe adding a pass-rushing defensive end (Carolina's Julius Peppers could be available as a free agent) and a run-stuffing defensive tackle would help fortify the front lines, force more 3rd-and-long situations and get the defense off the field.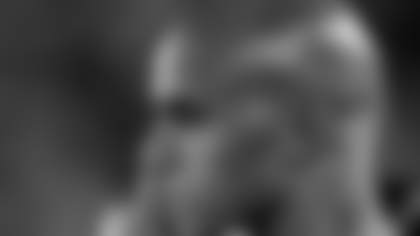 Question: What is the status of Jason Taylor and do you think he will be back next season?
Gary: Jason Taylor is under contract with the Redskins in 2009. However, at the end of last season, he was unsure whether he would be back--he has hinted at retirement in the past. And thanks to his newfound popularity on the TV reality show "Dancing With the Stars." he could also decide to pursue a career in Hollywood. Certainly, the Redskins will consider the salary cap ramifications of bringing Taylor back for one more year. He struggled through an injury plagued season last year--his 12th in the league--and posted just 3.5 sacks, his lowest total since 1999. When healthy, Taylor remains a productive pass rusher, though. Two years ago, Taylor had 11 sacks, so he is not too far removed from being a top pass rusher. I would call it 50-50 on Taylor returning to the burgundy and gold next year. Stay tuned.
Question: Hello. Are you holding walk-on tryouts? I am very interested in trying out.
Gary: This is a common question, actually. According to Redskins director of player personnel Scott Campbell, the team does not hold open tryouts similar to the ones depicted in the movie "Invincible." Instead, it's by invitation only. An invitation happens only after scouts have reviewed videotape of a prospect playing organized football at a high level.
Question: I was wondering why it is that you can't get a Redskins jersey with James Thrash's name and number on it?
Gary: Actually, you can. In the Redskins Online Store, you can order a custom replica jersey with Thrash's name and number on it. Or anyone's name and number on it, for that matter. Click here to check it out.