For the Redskins, the equation was simple on the last day of the NFL regular season: Defeat the Dallas Cowboys on Sunday at FedExField, and they would make the playoffs as a Wild Card.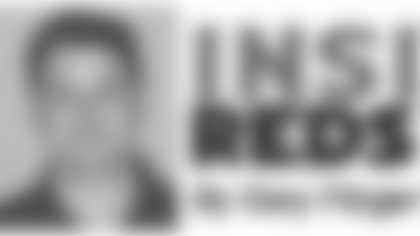 The two other NFC teams eying the final Wild Card spot--the 8-7 Minnesota Vikings and 7-8 New Orleans Saints--were the ones keeping an eye on the scoreboard, hoping for the Redskins to fall.
"What we have to do is go out and take care of ourselves," Clinton Portis said before the game. "If we win, it doesn't matter what they do. They could win by 50--if we win, we will be all right."
They were more than all right.
The Redskins dominated the Dallas Cowboys and won 27-6 to secure a Wild Card playoff berth for the second time in three years.
Washington travels west to take on the Seattle Seahawks next Saturday at Qwest Field.
Prior to Redskins-Cowboys kickoff, the Saints lost to the Chicago Bears 33-25 to fall out of the NFC playoff picture.
The Vikings played the Denver Broncos at the same time as Redskins-Cowboys.
"I asked for everybody in the locker room--I didn't want any scores posted because we really didn't want to know," Joe Gibbs said. "The only thing I said to [vice president of public relations] Chris Helein, 'The only thing I want to know is if we have it, if we are in [due to a Minnesota loss], then I want you to tell me. Don't come and tell me if we're not in and we have to earn it.'
"I told our players we don't want to ever try and hope on something. You have to earn it. We didn't want to get in any other way. I felt like we earned it."
If Minnesota had won and the Redskins lost, then the Vikings would have had the Wild Card playoff spot and the Redskins would be out of the playoffs. Minnesota would have had a better record at 9-7.
Denver built a 19-3 lead on Minnesota at Invesco Field at Mile High, but the Vikings came back to tie the game and send it into overtime.
By the time the Broncos had won 22-19 with an overtime field goal, the Redskins had built a commanding lead on the Cowboys.
The Redskins had taken care of business.