Mark Murphy says he occasionally wears his Super Bowl XVII championship ring he won with the Redskins in 1982.
He now has his sights set on a new Super Bowl ring, though.
Murphy says he has great memories of playing time for the Redskins from 1977-84, but he is eager to create new memories with the Packers.
"Obviously any time you come to a Super Bowl and get your team here, it's exciting," Murphy said in an interview with ESPN 980's Andy Pollin this week. "I think as president, you realize you're a little older and more mature. You understand how difficult it is, so I think you appreciate it a little more."
Murphy has served as Packers president and CEO since 2008.
It seems Murphy has been preparing himself for this role ever since his playing days with the Redskins.
Murphy joined the Redskins as an undrafted rookie free agent in 1977. He worked his way into the starting lineup by 1979 and was a co-captain from 1980-84.
Murphy called winning Super Bowl XVII 27-17 over the Miami Dolphins his proudest moment. He recorded a key second-half interception off quarterback David Woodley to help seal the victory.
He enjoyed his finest season in 1983, leading the NFL with nine interceptions and earning All-Pro honors as well as a trip to the Pro Bowl.
For his career, Murphy finished his career with 27 interceptions, sixth-most in the franchise history. He was named one of the 70 Greatest Redskins in 2002 in honor of the team's 70th anniversary.
A natural leader, Murphy wa the Redskins' player representative from 1980-84. He earned an M.B.A. in finance from American University, attending classes full-time in the offseason and evening classes in-season. After his playing days ended, he earned a law degree from Georgetown.
Murphy worked at the U.S. Department of Justice and was assistant executive director of the NFL Players Association.
He later moved on to become director of athletics at Colgate University, his alma mater, and Northwestern before joining the Packers.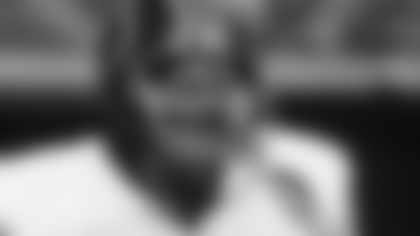 Said Joe Gibbs, who coached Murphy in Washington for four seasons: "Mark meant a lot to the Redskins organization the years he was here and played. He was a great person along with being one of the brightest and most competitive people we had at the Redskins."
In his first year as Packers president and CEO, Murphy was faced with a difficult decision alongside general manager Ted Thompson and head coach Mike McCarthy.
Legendary quarterback Brett Favre had decided to come out of retirement just before training camp, but Murphy, Thompson and McCarthy remained committed to youngster Aaron Rodgers, the team's first-round draft pick in 2005.
Amid seemingly daily controversy that included fans choosing sides, the Packers' brass ultimately decided to trade Favre to the New York Jets. The decision paid off with Rodgers emerging as one of the game's top quarterbacks.
In an interview with USA TODAY, Murphy said he was proud of how the organization handled the controversy and it helped forge a strong bond on the executive team.
It's ironic that Murphy finds himself in management at a time when the Collective Bargaining Agreement is in the news. For years, he was closely associated with the players union.
In his interview with Pollin, Murphy said that, no matter what role he was in, he has "always tried to do what's best for the league and for the game."