The Redskins have agreed to terms on a contract with cornerback DeAngelo Hall, the team has announced.
Hall was on the verge of becoming an unrestricted free agent, but he has agreed to stay on with the Redskins rather than test free agency.
Hall, 25, joined the Redskins last November after he was released by the Oakland Raiders at midseason.
He went on to play in seven games, with four starts, for the Redskins and finished with 25 tackles, two interceptions and seven passes defended.
Overall, Hall logged 73 tackles, a half-sack and five interceptions with the Raiders and Redskins last year.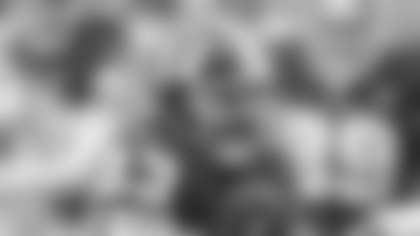 A week before the regular season ended, Hall said that he hoped to re-sign with the Redskins.
"I do hope it works out here," he said. "I would not have come here if I thought it was just for seven games. I came here with the intent and the mindset that I was going to be here for a long time. That's the approach I've been taking."
Hall, 25, finished his fifth NFL season. Regarded as one of the league's most dynamic cornerbacks, he has 22 career interceptions.
He certainly brought play-making ability to Washington's defense. He had two interceptions--one off Tony Romo and the other off Eli Manning--in his first three games with the club.
Hall, a native of Chesapeake, Va., played college football at Virginia Tech.
Hall began his NFL career as a first-round draft choice with the Atlanta Falcons. He earned Pro Bowl nods in 2005 and 2006. He was traded to the Raiders last offseason.