Daniel M. Snyder, the owner of the Washington Redskins, has announced that proven long-time NFL executive Bruce Allen has been tapped to be the Executive Vice President/General Manager of the franchise.
Daniel Snyder made the announcement just hours after accepting the resignation of Vinny Cerrato. Cerrato served in many capacities for the franchise over the last ten years, most recently as executive vice president of football operations.
"Bruce Allen is the personification of an NFL winner," Snyder said. "Our fans know his heritage; we know his abilities. He is the right person to lead our club."
Allen, 53, is one of only a few people in the NFL who has helped lead teams that have won five division championships since 2000. He is the son of the late George Allen, the legendary former Redskins coach. Most recently he was the General Manager at Tampa Bay. Prior to Tampa, he was a Senior Assistant at the Oakland Raiders. In 2002, he was named the National Football League's George Young NFL Executive of the Year.
Allen said he would begin work for the Redskins immediately.
"This is an extraordinary opportunity with one of the world's most successful sports franchises," said Allen. "I love everything about this assignment; I know what it means to be dedicated to the Redskins. I can't wait to get to work."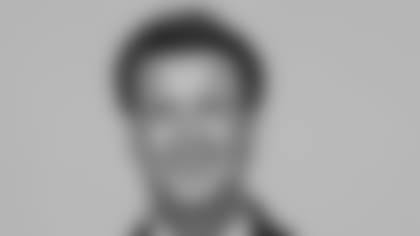 From 2004-2008, Allen served as General Manager of the Tampa Bay Buccaneers, which included their 2005 and 2007 AFC South Championships.
Allen joined the management team of the Oakland Raiders in 1995, where during nine seasons he was part of three AFC West Championships, two appearances in the AFC Championship game and a berth in Super Bowl XXXVII.
He was drafted by the Baltimore Colts as a 12th-round selection in 1978 out of the University of Richmond. He played for the University from 1974-77, earning All-ECAC and All-South Independent honors in his junior season, when he ranked 16th in the nation and broke a school punting record with a 42.9-yard average. He earned his degree in business marketing.
Allen and his wife Kiersten have a son, George, and a daughter, Mikayla.
Allen's late father, who was elected to the Pro Football Hall of Fame in 2002, was Head Coach of the Redskins from 1971-1977. His brother George served as Virginia governor and as a U.S. Senator from Virginia.
He also has two other siblings, Greg, a psychologist, and Jennifer Allen Richard, an author and contributor to the NFL Network.