The Redskins have named Chris Foerster as their offensive line coach, the team announced on Jan. 21.
Foerster, who has 17 years of coaching experience in the NFL, spent the last two years as the offensive line coach of the San Francisco 49ers. In 2009, Foerster's line helped running back Frank Gore rush for 1,120 yards, the second-highest total of his career and his fourth consecutive 1,000-yard season. Gore also set a career-high with 10 rushing touchdowns and earned his second Pro Bowl selection.
"Chris has had tremendous success working with and developing some of the game's top offensive linemen," Redskins executive vice president/head coach Mike Shanahan said. "He is an outstanding football coach, a great communicator, and excels at helping his players reach the next level."
Foerster was originally hired as the 49ers' co-offensive line coach on Feb. 15, 2008 before assuming the title of offensive line coach in Week 8 of the 2008 season.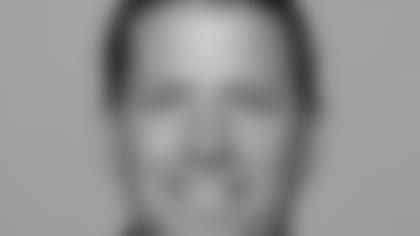 Foerster's 2008 line helped pave the way for running back Frank Gore's third consecutive 1,000-yard rushing season, while also blocking for an offensive unit that ranked fifth in the NFL in plays of 20 or more yards (64). In the final eight games of the season, the offensive line limited opponents to two sacks per game after allowing four sacks per contest during the first half of the year.
During his 17-year NFL coaching career, Foerster's teams have combined for a 147 wins, which includes nine playoff appearances and two championship games. During that time, he has coached at least one Pro Bowl player in 11 of those seasons.
Prior to joining the 49ers, Foerster spent three years (2005-07) as the offensive line coach and assistant head coach for the Baltimore Ravens.
Under Foerster, offensive tackle Jonathan Ogden made the Pro Bowl in all three seasons. In 2007, the offensive line cleared the way for running back Willis McGahee to rush for 1,207 yards, the second-highest total of his career, and earn a trip to the Pro Bowl.
Before joining the Ravens, Foerster served as the offensive coordinator for the Miami Dolphins (2004), tight ends coach for the Indianapolis Colts (2002-03) and offensive line coach for the Tampa Buccaneers (1996-2001).
While in Tampa Bay, Foerster helped three players make a combined five Pro Bowl appearances--Tony Mayberry (1997-99), Jeff Christy (2000) and Randall McDaniel (2000).
As the assistant offensive line/tight ends coach for the Minnesota Vikings (1993-95), Foerster helped guard Randall McDaniel reach three Pro Bowls.
With a total of 27 years of coaching experience, Foerster has also made an impact in the college ranks, serving as the offensive line coach for the University of Minnesota (1992), assistant offensive line/special teams coach for Stanford (1988-91) and offensive line coach for Colorado State (1983-87).
Foerster began his coaching career in 1982 as a graduate assistant at Colorado State, his alma mater.
He played center for Colorado State from 1979-82. He originally joined Colorado State's football team as a walk-on before earning a scholarship as a sophomore.
Foerster was born on Oct. 12, 1961 in Milwaukee.