REDSKINS PARK, LOUDOUN COUNTY, VA. --The Washington Redskins announced Feb. 5 that they have hired Scott Wachenheim as the team's tight ends coach.
Wachenheim comes to Washington after serving 21 seasons on the collegiate level, the last three as Liberty University's offensive coordinator and offensive line coach (2006-2008). He added the title of assistant head coach in 2007.
"Scott is an experienced coach, who has been successful in the collegiate ranks," head coach Jim Zorn said. "He is a great communicator and an excellent teacher and has a strong desire to win. Throughout the interview process, the entire coaching staff was impressed with Scott's outstanding poise, ability and strong understanding of the game. He will be an outstanding addition to the Redskins."
Wachenheim, 46, replaces Rennie Simmons, an NFL coaching veteran of 27 years who retired following the 2008 season.
"Rennie is an outstanding friend and person and an excellent tight ends and offensive line coach," offensive line coach Joe Bugel said. "We had a super working relationship. I feel like it will be a seamless transition with Scott joining our staff. He is very knowledgeable. He has been an offensive coordinator and has also worked with every position on the offensive side of the ball in his career. Like Rennie, Scott will add knowledge and class to our football staff."
In 2008, Liberty finished 10-2 on its way to a Big South Conference championship, while averaging 33.7 points and 446.7 yards per game. The latter total ranked ninth in the Football Championship Subdivision and marked the second year in a row Liberty led the conference in total offense as they averaged 429.6 yards a game in 2007, while scoring 42.6 points per contest.
Last season, the Flames topped the 30-point mark in eight of their 12 contests, including scoring at least 42 points on four occasions. In addition, Liberty boasted the conference's leading individual passer, rusher and receiver.
In 2006, Liberty's offense finished ranked in the nation's top twenty in many offensive categories. The Flames tied for first nationally for fewest turnovers lost (8), ninth in sacks allowed (1.0 per game), 10th in third down conversions (47.5 percent), 17th in rushing touchdowns (23), 19th in rushing offense (185.0 yards per game), 18th in time of possession (31:44) and 20th in tackles for a loss allowed (4.55).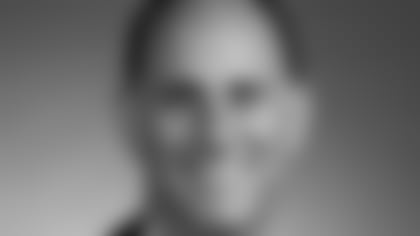 Prior to his tenure at the Lynchburg, Va., school, Wachenheim spent 12 years as a member of Ken Hatfield's coaching staff at Rice University (1994-2005). He spent the five last years as the Owls' offensive coordinator.
During the 2004 season, Rice led the nation in rushing offense (306.5 yards per game), while the Owls' 2003 squad ranked second in the country, racking up a school-record 3,800 rushing yards. In 2001 under Wachenheim's direction, Rice set its school record for points scored (333) and total offense (4,846 yards).
Prior to joining the Rice staff, Wachenheim served as recruiting coordinator and offensive tackles and tight ends coach at Utah State (1992-93), where he worked with Zorn, who was serving as the Aggies' offensive coordinator. He culminated his tenure at the school with a Big West Conference title and a Las Vegas Bowl victory in 1993.
Wachenheim began his college coaching career started in 1984 when, after graduating from the Air Force Academy with a bachelor's degree in civil engineering, he served as offensive coordinator of the school's junior varsity squad. He then went on to complete his military requirements.
Wachenheim returned to the coaching ranks at Arkansas in 1989-90, helping the Razorbacks to a Southwest Conference championship and a Cotton Bowl invitation. Additionally, Wachenheim earned his master's degree in athletic administration from the school in 1991.
Wachenheim spent the 1991 football season at Colorado under the leadership of head coach Bill McCartney, helping the Buffaloes win the Big 8 Conference championship and earn a berth in the Blockbuster Bowl.
As a player, Wachenheim was a four-year starter (1980-83) on the offensive line at the Air Force Academy. He earned first-team All-Western Athletic Conference and honorable mention All-American honors his senior year. The 1983 Falcons finished with a 10-2 record, were ranked second in the nation in rushing offense.
A native of Woodland Hills, Calif., Wachenheim and his wife, Karla, have two sons: Kyle and Tyson.