The Redskins hired world-renowned Danish architecture firm Bjarke Ingels Group, which has unveiled a model of a new stadium concept.
While the Redskins don't have an exact location of where they'd like to build their next stadium, the team has unveiled a model of what it could look like.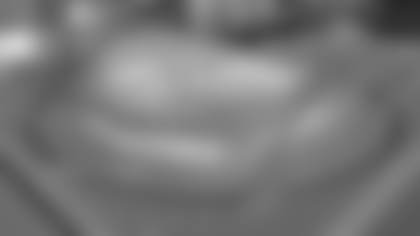 The Redskins have hired world-renowned Danish architecture firm Bjarke Ingels Group (BIG), who showed the proposed stadium to "60 Minutes," planning to air a  feature about the company this Sunday.
The image above, released by CBS, shows a slightly transparent wave-like structure surrounded by a moat for kayakers along with parks and bridges for tailgaters and fans.
"When I started studying architecture people would say, you know, 'Can you tell me why all modern buildings are so boring?'…People had this idea that in the good old days architecture had…ornament and little towers and spires and gargoyles and today, it just becomes very practical," said Ingels in a statement released by the show. "Tailgating becomes a picnic in the park."
The Bjarke Ingels Group has become one of the trendiest names in architecture after it was selected to design Google's futuristic greenhouse-style headquarters campus in Mountain View, Calif.
Within Washington, D.C., the firm is working on a plan with museums on the National Mall and has a number of exhibits in the National Building Museum, including a life-size maze in the museum's great hall.