The Redskins Charitable Foundation marked the distribution of the 1,000,000th Redskins Read Activity Book this week with a special reading event at FedExField.
Members of the Redskins' rookie class--including Kevin Barnes, Jeremy Jarmon, Marko Mitchell, Edwin Williams, Darrel Young and J.D. Skolnitsky--took turns reading to more than 300 elementary and middle school children from Washington, D.C., Maryland and Virginia.
The students were from Burrville Elementary School in Washington, D.C., Barcroft Elementary School, Drew Model School in Arlington, Va., Cora L. Rice Elementary School in Landover, Md., and Farmland Elementary School in Rockville, Md.
Russlynn Ali (pictured above with Kevin Barnes), Assistant Secretary for Civil Rights at the U.S. Department of Education, was also in attendance at the event.
The players and students gathered inside the Redskins' spacious locker room at FedExField. Players read "How Much Is a Million?" by David Schwartz to help the students grasp the concept of one million.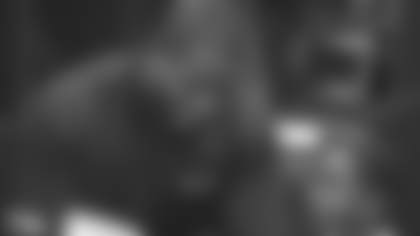 In addition, Redskins players kicked off the annual literacy contests featured in "Redskins Read Activity Books." The contests, one for first and third graders and another for fourth and sixth graders, encourage creativity by having students use their imaginations and creative writing skills to craft mini-essays.
Redskins Read is a literacy program of the Redskins Charitable Foundation. The Verizon Foundation's Thinkfinity.org digital learning platform is the program sponsor.
Since its inception in 2000, Redskins Read has promoted and encouraged literacy among area youth through player appearances and the free distribution of the Redskins Read Activity Books in public libraries, schools and nonprofit organizations.
The activity book uses the Redskins and football to teach academic subjects including language, arts, mathematics, social studies and health and wellness.